Making your own organic toothpaste is fun to do but, as we mentioned before, each batch doesn't last long. So your next bet will be to buy all-natural dental products that'll keep your teeth squeaky clean and breath fresh, as well as save the environment.
Aside from causing cognitive impairments, fluoride may also cause environmental pollution. According to the International Academy of Oral Medicine and Toxicology, this chemical is said to decrease plant growth and cause health problems to animals such as anorexia, respiratory and cardiac failure, and even death. SLS (sodium lauryl sulfate) found in toothpaste, which is responsible for creating lather, may also bring irritation to the body and many products with this chemical are reportedly tested on animals.
So if you're looking for toothpastes or oral care alternatives you can use from now on, you can refer to our list below.
Himalaya Botanique Complete Care Toothpaste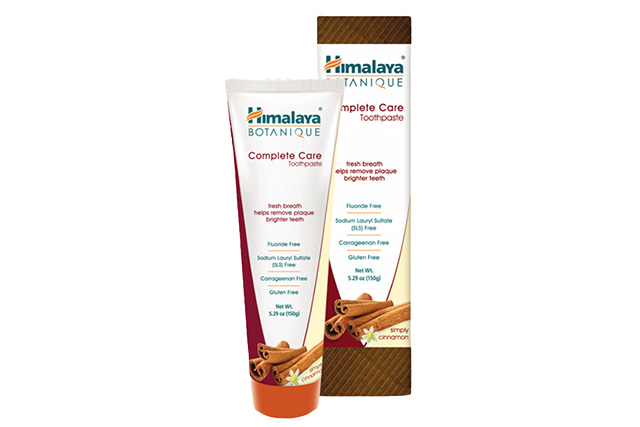 This product is both fluoride and SLS-free, and it's also gluten-free. Formulated with neem and pomegranate, this toothpaste will help give you healthy-looking gums and whiten your teeth without the harmful chemicals. This also comes in various flavors and scents like mint, spearmint, and cinnamon. Available at Watsons.
Human Nature Natural Toothpaste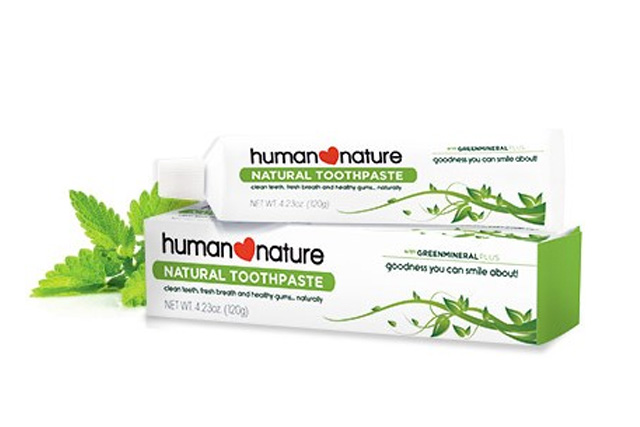 Human Nature offers a cruelty-free toothpaste made mostly from plant-derived ingredients. It has zinc citrate to prevent plaque and tartar build-up and calcium carbonate to remove teeth stains. The minty flavor is thanks to the spearmint and peppermint essential oils. Available at Rustans Supermarket.
Lush Limelight Toothy Tabs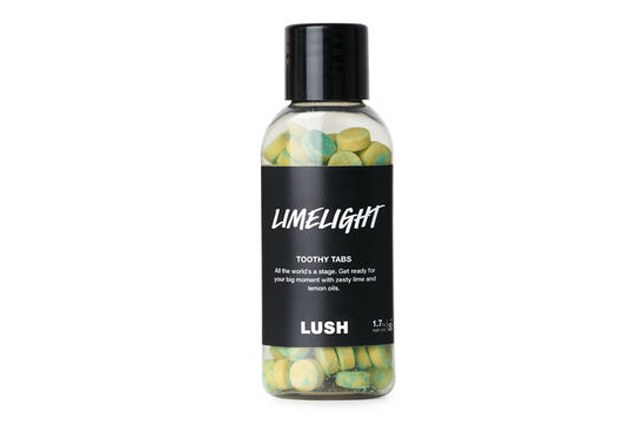 Here's a new way to clean your teeth: chewing on dental tablets that creates a fizzy sensation in your mouth as you brush. Limelight from Lush is described to have a zesty lime and lemon flavor, which also help in cleansing and protecting your teeth. Available at Bonifacio High Street.
Oralgen NuPearl Advanced Teeth Whitening Activated Charcoal Toothpaste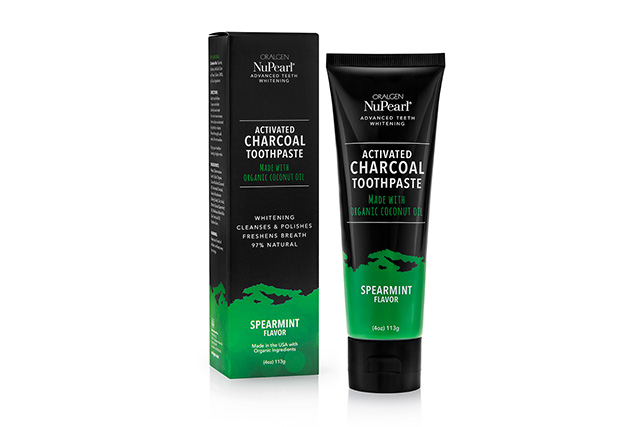 We talked about how activated charcoal can whiten your teeth almost instantly. If you haven't copped one, then go get this one from Oralgen that's made with organic coconut oil. It's "97 percent natural" and contains no fluoride, sulfates, artificial and toxic ingredients. So you'll get a brighter smile and fresh minty breath after using this. Available on Biovea.
Zero Basics Remineralizing Tooth Powder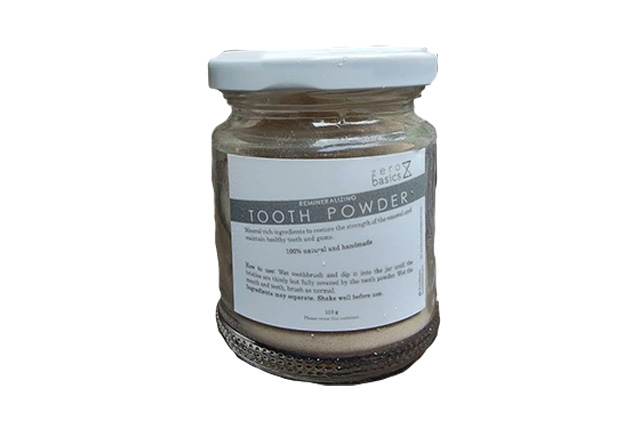 Described as "an all biodegradable mineral-rich formula," this tooth powder promises to detoxify your mouth from all kinds of impurities. This is also perfect for those who have sensitive teeth and gums. One jar can last you for at least two months. All you have to do is dip the bristles into the powder and brush away! Available via Zero Basics' Instagram page.
Art by Marian Hukom
For the latest in culture, fashion, beauty, and celebrities, subscribe to our weekly newsletter here  
Follow Preen on Facebook, Instagram, Twitter, YouTube, and Viber
Related stories:
Here's a weekend project: Organic toothpaste
Sparkle and shine: Whitening products for stained teeth
Sweat it out: Make the switch to natural deodorants
Here's how you can start to live a zero waste lifestyle