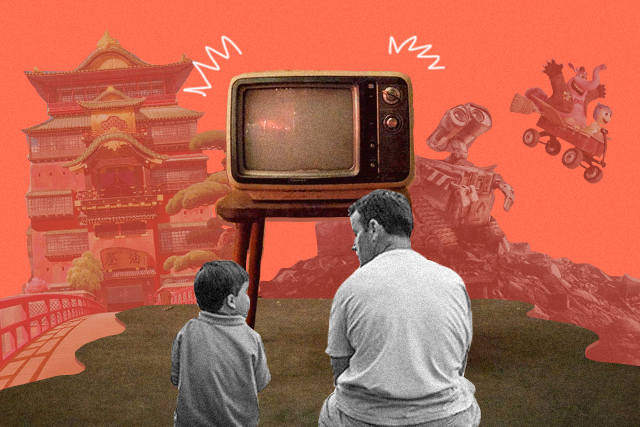 Whoever said animated movies are just for kids and are only here for entertainment are terribly wrong. It's true that we've all been conditioned that most of these movies in this format have magic, love stories, and a villain to defeat. But there are those that have underlying messages and backstories that get too real—the kind that you'll only realize once you get to a certain age of maturity. Or, you know, if you happen to Google it.
That said, we're here to list down the animated films and what they portrayed within their colorful settings. Don't let the 2-D or 3-D characters fool you into thinking that these plot lines are shallow.
Inside Out
The people behind Inside Out pride themselves for basing the movie on real psychological research, especially among children. The film shows the inner workings of Riley's prepubescent brain and how the persistence of Joy, the character and the emotion, can affect her way of life. It's there we see how letting Sadness take over isn't necessarily a bad thing and being happy all the time isn't ideal.
Wall-E
We all know Wall-E's "save the planet" message because of Earth's trashy (literally) state and how the movie basically revolved around a small sprout. But The Film Theorists (aka, one of the channels I do late-night binges on) presented a plausible theory on where the trash really came from, and it's not because of human's disregard of the environment. It's possible that it came from the Axiom after they successfully lured the humans on the livable spaceship. Of course, it's just a theory but it's something to ponder on.
Perfect Blue
When I first saw Perfect Blue, I thought it was just a regular animé movie. But really, it gets dark as it tackles the pressures of fame and how it affected the pop star protagonist. You'll see her mental decline, the obsessive nature of fandoms, and how she can't distinguish reality from fantasy. Dazed Digital also pointed out that Perfect Blue predicted the dark side of Internet stardom. (If you think the plot sounds familiar, it's because Black Swan has similar elements.)
Winnie the Pooh
Before Christopher Robin, there was the animated Winnie the Pooh movie. Growing up, I always thought it was just a film about a boy playing with his stuffed toys. But there seems to be theories that each character represents certain mental illnesses. For example, Christopher Robin has schizophrenia because the toys are just figments of his imagination; Pooh is an impulsive eater; Piglet is a walking ball of anxiety, and so on. This was also backed up by a study that suggested that the Hundred Acre Wood "is not, in fact, a place of enchantment, but rather one of disenchantment, where neurodevelopmental and psychosocial problems go unrecognized and untreated."
Spirited Away
Hayao Miyazaki of Studio Ghibli is known for his mystical films that portray social issues that exist in any time period. Spirited Away is said to be a movie about prostitution because of how Chihiro was forced to work in a bathhouse-slash-brothel after her parents turned into pigs. The No-Face beings, which is a cosplay convention favorite, portray the men who offer money—in this case, gold tokens—to take Chihiro's virginity. It's especially disturbing considering that she's only 10 years old. [Shudders]
The Hunchback of Notre Dame
The Hunchback of Notre Dame is an underrated Disney movie that has several real-world themes that's still applicable today. It tackles class struggle in 15th-century Paris, religious suppression, corruption, racism, and abuse—basically themes you can't easily explain to a kid. (Believe me, I watched this movie numerous times and I'm only realizing these themes now as a 24-year-old.) The brunt of the drama revolves around how antagonist Frollo would treat Quasimodo, telling him that his deformity made him look like a monster, and the gypsy Esmeralda who he would cast away for being a sinful woman. Frollo would also impose religious beliefs but he himself doesn't practice what he preaches. That's just surface level, there's a lot to take in this movie.
Art by Marian Hukom
For the latest in culture, fashion, beauty, and celebrities, subscribe to our weekly newsletter here  
Follow Preen on Facebook, Instagram, Twitter, YouTube, and Viber
Related stories:
The animated films that will make you relive your childhood
Work tips we unexpectedly got from Christopher Robin
Live like your favorite movie and cartoon characters at these cafes
Film & food: movies to watch for every craving
Coming-of-age films about finding your way in life