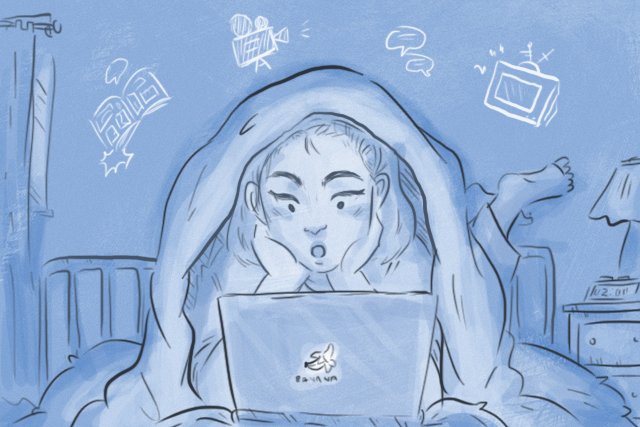 I'm the type of person whose brain goes into overdrive before going to bed. If I'm not too tired, I sometimes end up finding random stuff on the Internet and focus my attention on them until it's really late. Recently, what's been keeping me up are pop culture theory and educational videos on YouTube.
These range from topics like "what might happen in this movie" to "this is what the olden days looked like and how it affects our present." It can get prettyyy deep sometimes, but it's fascinating to have another perspective on movies, literature, TV shows, and even video games.
If you're looking for new videos to watch aside from beauty tutorials or just hungry for knowledge, you can check out the channels below.
Wisecrack
Wisecrack offers insight on movies and TV shows with a philosophical twist. For example, their Captain America: Civil War explained the political beliefs and mindsets of both Captain America and Iron-Man. The video gives you a deeper understanding as to why both heroes chose their respective paths. Anyway, Wisecrack doesn't just talk about superhero films, they also tackle cult favorites like The Matrix and The Room, and animated shows.
The Game Theorists and The Film Theorists
These two channels are created by the same team. If you're into gaming (professionally or casually), Game Theorists attempts to answer questions you never bothered to ask about video games. Because, duh, why would you take them seriously? Fair warning though that they speak about popular and underground games. The best way to go through Game Theorists is to choose topics that are familiar to you. (Like Pokémon. Everyone knows that. I think.)
Meanwhile, Film Theorists mostly tackle predictions for upcoming and old movies. My personal favorites are the ones where the host puts an educational spin to it like the Black Panther video above where he talks about Wakanda's possible bankruptcy. Another favorite is where he explained why IT is possibly connected to A Wrinkle in Time. 
Comic Book Girl 19
What I love about CBG19 is that she educates her viewers on comic book universes while giving her two cents on movies. She's also knowledgeable about Star Wars and Game of Thrones. It's pretty helpful and interesting, especially if you're someone who can't keep up with comics and other books—aka, me. (Fun fact: I actually met CBG19 at Asia Pop Comic Con in 2015. She gave me an Avengers DVD for saying hi. Cool gal.)
Gaijin Goombah
I know not everyone is into anime, but hear me out. Gaijin Goombah actually gives viewers a better understanding of Japanese culture and how it's injected onto games and shows. He's also straightforward when people are getting something wrong with portraying Japanese lore, as well as how the locals act and think. So add some of his videos to your etiquette research before jetting off to Japan.
CrashCourse
I describe CrashCourse as the channel I needed when I was still in school. Their topics include science, psychology, literary criticism, media literacy, and so much more. My favorites are mythology and film criticism, and I feel incomplete because they haven't uploaded new content for those. But in all seriousness though, once you watch one video, you can't help but continue with the others. They also make their videos appealing with colorful illustrations and animation.
Art by Marian Hukom
Follow Preen on Facebook, Instagram, Twitter, YouTube, and Viber
Related stories:
Learn about aphrodisiacs and more with these YouTube food shows
These post-Infinity War theories will hype you up for the next Marvel movies
The Dora Milaje costumes in Black Panther has Filipino elements
Learn more about music, history, and black holes with these podcasts