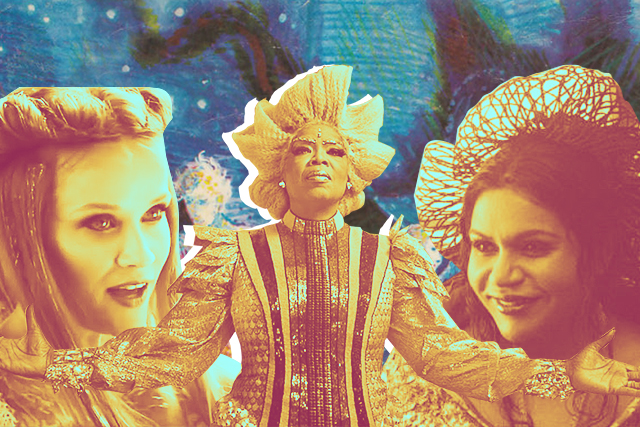 A Wrinkle in Time—both the book and film—is everything you'd expect in a fantastical Disney universe. There are colorful universes, magical powers, and a young female protagonist. What sets it apart is how complex the plot is. There's even a theory that it's an alternate universe to Stephen King's IT. (Don't watch the video below if you don't want spoilers for both movies.)
But what's catching everyone's attention are the makeup looks of the Mrs., the guardian angels played by Oprah Winfrey, Reese Witherspoon, and Mindy Kaling. While watching the film, I couldn't help but stare at each detail. Although they're intricate and over-the-top, you can still pull them off in your own way and with products you can easily cop.
Oprah Winfrey as Mrs. Which: Bold and glittery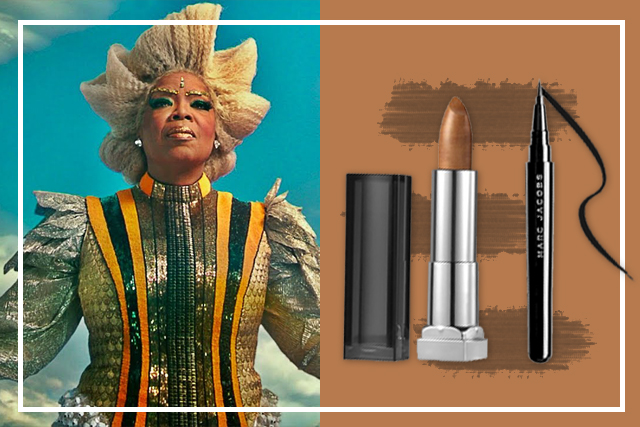 Out of the three, Mrs. Which look took the most work—from attaching rhinestones to her glued-down brows to applying excessive amounts of glitter. One of the mainstays of Mrs. Which was her bold winged liner which reached her brows and had glitters on it. Makeup artist Derrick Rutledge told Teen Vogue that it took several attempts to perfect it. Now you have more motivation to improve your liner skills. Another thing I loved from Mrs. Which were her metallic lips that were given more dimension via glitters.
Maybelline Matte Metallics in Pure Gold. Available at Watsons.
Marc Jacobs Beauty Magic Marc'er Precision Pen Waterproof Liquid Eyeliner. Available on Sephora PH.
Mindy Kalling as Mrs. Who: Matching blush and lips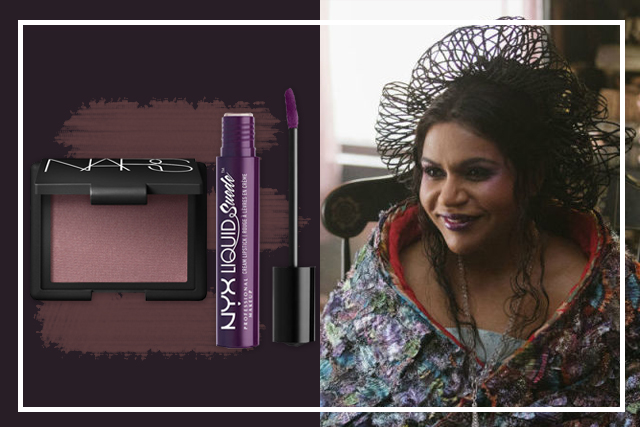 Mrs. Who had a doll-like demeanor and look to her, which is why she mostly wore one color palette for her makeup. Makeup artist LaLette Littlejohn told The Cut that she wanted to create that effect by using purple blush as contour. Also because the color looked on Mrs. Who's skin tone. She also had purple lipstick on—so who says you don't need to match your blush with your lipstick?
NARS Blush in Sin. Available at Adora, Greenbelt 5.
NYX Liquid Suede Cream Lipstick in Subversive Socialite. Available at SM Makati.
Reese Witherspoon as Mrs. WhatsIt: Kooky color combos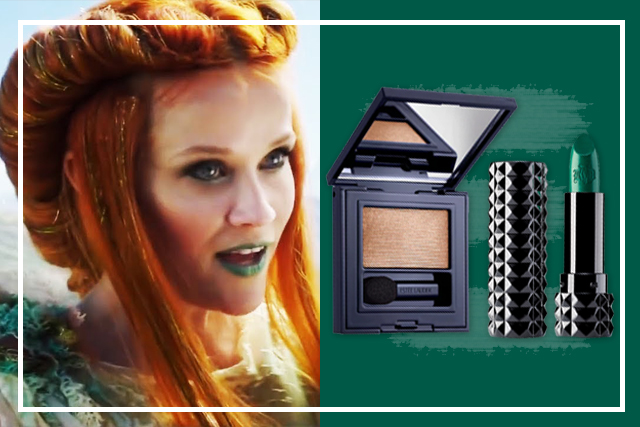 Considered the youngest of the three Mrs., Mrs. WhatsIt is more carefree when it comes to her outfits and makeup. Unlike the previous two, she sported various colors in every universe they visited. She'll be wearing a subtle bronze eyeshadow in one scene, then a bold green lipstick in another. Lalette told Vanity Fair, "Most actresses are not used to [out-of-the-box] makeup. It seems a little clownish to them… [Reese] gave me hell with that [green lipstick]." She looked great, though!
Estée Lauder Pure Color Envy Defining Eyeshadow in Decadent Copper. Available at Rustan's The Beauty Source.
Kat Von D Beauty Studded Kiss Creme Lipstick in Plan 9. Available on Sephora PH.
Art by Yayie Motos and inserts by Faith Endaya
Follow Preen on Facebook, Instagram, Twitter, and Viber
Related stories:
Our Top 5 Reasons Why Oprah Should Be US President
Does Reese Witherspoon Have Three Legs on the Cover of Vanity Fair?
From Frustrating to Fleek: Hacks For the Perfect Cat Eye
You Don't Need to Match Your Blush with Your Lipstick
Give Your Makeup Look a Wakandan Vibe