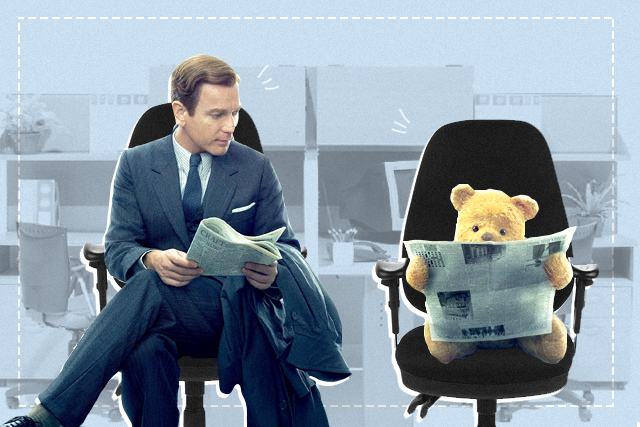 Winnie the Pooh the character and Disney movie is a mainstay for anyone who was probably born before 2000. I say that because my brother, who's 16 years old, didn't grow up with old Disney movies. Hence, he doesn't understand why my mom and I are stoked about Christopher Robin.
Jokes and assumptions aside, the movie is different from its animated counterpart. It features an adult Christopher Robin (played by Ewan McGregor) who re-discovers the Hundred Acre Wood after forgetting about it for decades because he—gasps—grew up. But it also shows the importance of balancing work and play.
While watching Christopher Robin, we unexpectedly picked up tips on work ethics that any adult can follow and relate to. Just a warning: There might be tiny spoilers here and there so you can come back to this article once you've seen the movie.
Allot time for family
In the trailer, you'll see Christopher apologizing to his wife and daughter about skipping a family trip because he needs to work extra hours. Family is a central theme in the movie and it's important to remember that you should always make time for them, even if it's just for a little while. You wouldn't want to miss crucial moments and milestones while you're busy hustling.
Check your stress levels
Work-related stress can cause you to become more irritable than usual and you might lash out on the people around you. We see this with how Christopher treats Pooh when he's stressing out over his workload and their small misfortunes while exploring the Hundred Acre Wood. If you think you haven't gotten enough rest and can feel the stress creeping up, take a step back and breathe. You don't want to say or do something that you'll regret later.
Allow yourself to play
The reason Christopher said good-bye to the woods was because of boarding school, where all he did was study. When he graduated, he put his focus on working because he's made to believe that "dreams don't come for free." But what happened was he lost his sense of fun and wonder that even his daughter doesn't know how to play. That's one of the things that Pooh and friends remind him: "It's always a sunny day when Christopher Robin comes out to play." They're referring to the Hundred Acre Wood but this can also be a metaphor of Christopher's mindset and how it affects the mood of his loved ones.
Everyone is entitled to a break
This is mostly directed at companies who don't give days off to employees. Christopher was forced to make a presentation on a weekend so his co-workers wouldn't get fired come Monday. There were also hints that workers didn't have leaves—both paid and unpaid. The movie is obviously set in a different time period but it's still applicable nonetheless.
Do nothing
"Doing nothing often leads to the very best something," a young Christopher said. This doesn't just mean being idle and procrastinating on work. Sometimes taking a break to let your brain rest and not worry about anything will help you think of fresh ideas. That's what happened when Christopher forgot about work for a bit and found solutions to some of his problems.
Find a good briefcase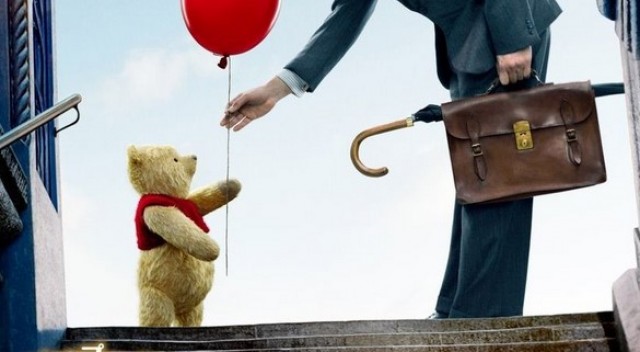 I'll admit that I was little stressed out with the leather briefcase that Christopher carried around during the movie. I don't know how the case and the papers inside survived falling in a puddle but they did. So let this be a lesson to all the working people out there: Find a sturdy and waterproof office bag to make sure that your things will be safe—even when you're off chasing your plushie friends in a forest. Oh, and make sure you have a latch in your bag so Tigger won't stick his nose and put acorns in it instead of your important documents.
Art by Marian Hukom
For the latest in culture, fashion, beauty, and celebrities, subscribe to our weekly newsletter here
Follow Preen on Facebook, Instagram, Twitter, YouTube, and Viber
Related stories:
The animated films that will make you relive your childhood
Coco: The movie that will make you cry, laugh, and pick up a guitar
Liu Yifei is the Mulan we always wanted
Ergonomics: The key to efficiency at work
Fashion and function: Sleek work bags you'll want to carry