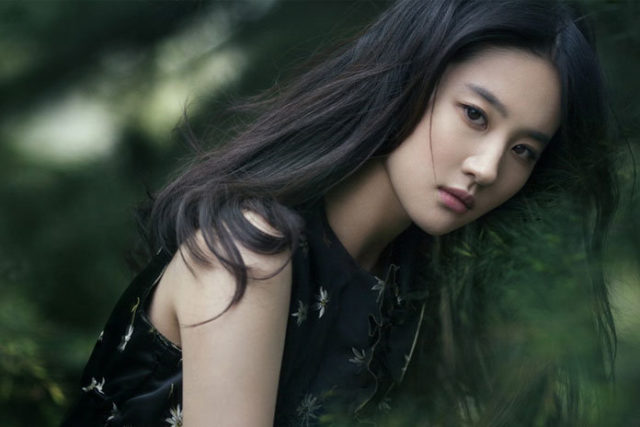 Disney fans are rejoicing after Chinese actress Liu Yifei was cast as Mulan in the upcoming live-action remake. This is refreshing news considering Hollywood's whitewashing of several films. And we have an online petition to thank for choosing an Asian actress to star in the film.
The petition, which gathered 112,000 signatures, started after rumors spread that Jennifer Lawrence will play Mulan. Even though it was proven untrue, fans were still wary of the movie being whitewashed after Scarlett Johansson starred in Ghost in the Shell earlier this year, among several other examples.
Now that Liu Yifei has been chosen, the petition is now closed with the message, "We did it! Thanks to all of your signatures, we were able to ensure that Disney cast an Asian actress to play Mulan."
According to The Hollywood Reporter, Liu Yifei was chosen out of 1,000 candidates. The audition required hopefuls to have "credible martial arts skills, the ability to speak English and the most ineffable requirement of all: star quality."
Liu Yifei is considered one of the most popular actresses in China as she starred in TV shows and movies. She can also speak fluent English after living in New York during her adolescent years. As for her martial arts chops, she showed them in the The Forbidden Kingdom, which also starred Jackie Chan and Jet Li.
Some of you may be asking, "Can she sing?" After all, director Niki Caro confirmed that they will include music in the film after fans expressed their outrage. Be glad to know that Liu Yifei is also a well-known singer in China. Check out some of her music videos below.
The live-action Mulan remake will premiere in 2019. No other details were released regarding the film, but we're already excited for the first teasers.
Photo courtesy of Dark Horizons
Follow Preen on Facebook, Instagram, Twitter, Snapchat, and Viber
Related stories:
Let's Give the Live-Action Remake of Mulan a Chance
Crazy Rich Asians Dodged Whitewashing Offer, But Here Are Other Films that Didn't
Some Ghosts Should Stay Ghosts: A Ghost in the Shell Review
Why We're Not Okay with This US Women's Mag Using Mulan's Photo