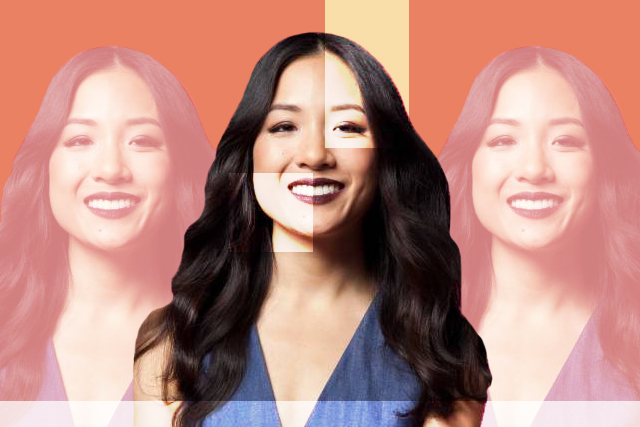 It took four years before the Crazy Rich Asians movie started production. While fans of the book patiently waited for the film, many also wondered why it took them so long. A recent interview with Kevin Kwan revealed why.
The author told Entertainment Weekly that a Hollywood producer wanted to make Rachel Chu a white woman engaged to an Asian man. "That was their strategy. They wanted to change the heroine into a white girl. I was like, 'Well, you've missed the point completely.' I said 'No, thank you.'" Good thing Kevin met producer Nina Jacobson who understood the cultural aspect of the story.
This is a classic case of whitewashing that's all too common in Hollywood movies. Obviously, this isn't the first. So we're looking at other films which are also guilty of this. Because if Crazy Rich Asians pulled off an all-Asian cast, then finding an Asian actor/actress shouldn't be that difficult.
Ghost in the Shell
If you watched Ghost in the Shell, you'll know how unnecessary it was to put an Asian woman's soul in Scarlett Johansson's body and call it "not whitewashing." This was originally a Japanese manga featuring the protagonist Motoko Kusanagi, a cyber-police major based in futuristic Japan—obviously an Asian character. That said, the film suffered bad reviews and a relatively low domestic opening because of the controversy.
Doctor Strange
Tilda Swinton's portrayal of the Ancient One drew criticism from Marvel fans everywhere. In the comics, the character is of Tibetan descent and lives in a Himalayan temple. (He's also originally a man, but that's beside the point.) Marvel defended the hiring, saying that the Ancient One is not exclusively of Tibetan descent. "The Ancient One is a title that is not exclusively held by any one character, but rather a moniker passed down through time, and in this particular film the embodiment is Celtic," they told Mashable.
Meanwhile, Doctor Strange writer C. Robert Cargill also noted that they didn't want to offend the Chinese film-goers. "[If] you acknowledge that Tibet is a place and that he's Tibetan, you risk alienating one billion people who think that that's bulls— and risk the Chinese government going, 'Hey, you know one of the biggest film-watching countries in the world? We're not going to show your movie because you decided to get political.'"
Breakfast at Tiffany's
Holly Golightly's Asian neighbor I.Y. Yunioshi was played by Caucasian actor Mickey Rooney. If you think the casting was bad, they also made Mickey look like a stereotypical Asian man. He had taped eyelids, fake buck teeth, and an Asian-sounding accent. According to the actor, director Blake Edwards chose him to play Yunioshi because "he was a comedy director. They hired me to do this overboard, and we had fun doing it." He was also upset by the racism accusations from Asian-American protesters.
Street Fighter: The Legend of Chun-Li
I grew up playing Street Fighter so imagine my confusion when I saw this movie featuring Dutch actress Kristin Kreuk as Chun-Li. As the title suggests, it tells of Chun-Li's origin story and her journey to becoming a great Chinese martial artist. The movie was also unpopular and received 3.7 out of 10 stars from IMDB and a six percent rating on Rotten Tomatoes. At least the 1995 Street Fighter movie got Ming-Na Wen to play Chun-Li. Why didn't they get another Asian actress to play Chun-Li for this movie?
The Last Airbender
The live-action adaptation of Nickelodeon's Avatar: The Last Airbender didn't fare so well with many die-hard fans. Many reviews said the premise was too dark compared to the original cartoon (M. Night Shyamalan does that to everything) and that the cast was whitewashed. Aang, who is an Air Nomad inspired by Buddhist monks, was played by American actor Noah Ringer. Meanwhile, Water Tribe siblings Katara and Sokka were played by Nicola Peltz and Jackson Rathbone. According to the Avatar Wikia, the Water Tribe was originally inspired by Pacific Islanders, Aboriginal Australians, and Native Americans, so hiring Caucasian actors wasn't the best decision.
Bonus: Elizabeth, Michael, & Marlon
A lot of people raised their eyebrows when it was announced that Joseph Fiennes will play Michael Jackson in Sky Arts' Urban Myths episode. "Elizabeth, Michael, & Marlon" is a comedy centered on the urban myth that the King of Pop went on a road trip with Elizabeth Taylor and Marlon Brando during 9/11. Many thought this was a joke but the trailer clearly showed Joseph wearing a glittery jacket and even had a slim prosthetic nose on. After a large public outcry from fans and Michael's daughter Paris Jackson, Sky Arts pulled the episode from the show and justified that they intended to take "a lighthearted look at reportedly true events and never intended to cause any offense."
Art by Lara Intong
Follow Preen on Facebook, Instagram, Twitter, Snapchat, and Viber
Related stories:
Here's Your First Look at the Crazy Rich Asians Mansion and Glitzy Fashion
Why the Crazy Rich Asians Premiere Date Is So Auspicious
Some Ghosts Should Stay Ghosts: A Ghost in the Shell Review
Joseph Fiennes Got Cast as Michael Jackson and Netizens Aren't Happy
Let's Give the Live-Action Remake of Mulan a Chance