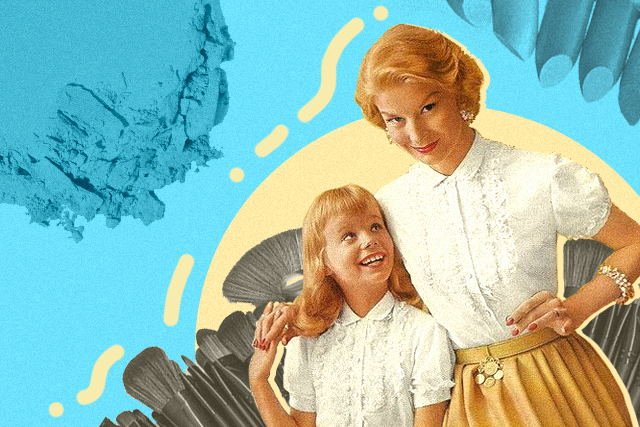 Every week, Preen tackles motherhood sans the rose-tinted glasses. Our columnists L. Juliano, Marla Darwin, Monica Eleazar-Manzano, Rossana Unson, Chrina Cuna-Henson, and Ronna Capili-Bonifacio tell their personal experiences like it is—at times frustrating, oftentimes confusing, but always enlightening.
Moms have budgets. Unless you happen to be Kris Jenner or the editor-in-chief of Vogue, I'm positive that like me and a lot of other moms, you are not going to spend P16,000++ on a jar of highly recommended French eye cream (although there have been times, I've seriously considered it!). Self-care and a bit of self-indulgence comes highly recommended for all moms. Especially those who spend a lot of time at home—cleaning and cooking and taking care of the kids, and for moms in general. Here, I would like to share my top eight picks for beauty products that have saved my budget and make me really happy with their results! If you haven't picked these up yet, I recommend you give them a try and check if they're good for you, too.
Lucas Papaw Ointment, P250 (plus shipping fee)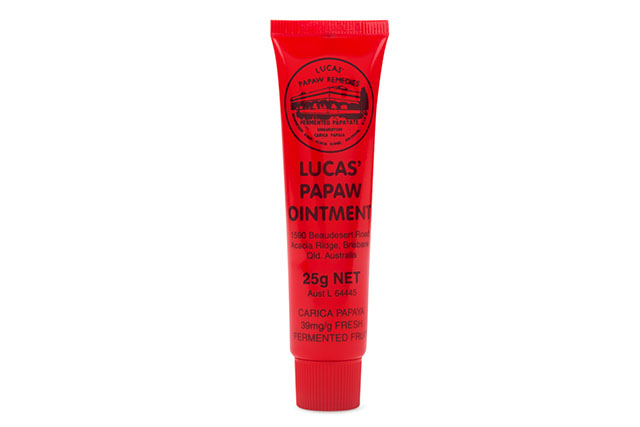 To be candid, I'd never heard of it until I saw it available online. The online seller said it helped chapped lips and for some reason, this sold me since my lips are always dry even though I think I drink enough water. I also don't wear lipstick, like ever, so keeping my lips looking healthy is something I consider a responsibility. This ointment is made from papaya grown in Queensland, Australia. So far, I'm so happy with this. It does keep my lips nice and moisturised plus I also use it for itchy, small wounds, mosquito bites and various skin irritations that come every now and then. I got mine online from a private Facebook seller but its available on a lot of local beauty sites.
Mumuso Anne Calabash Shaped Makeup Puffs, P179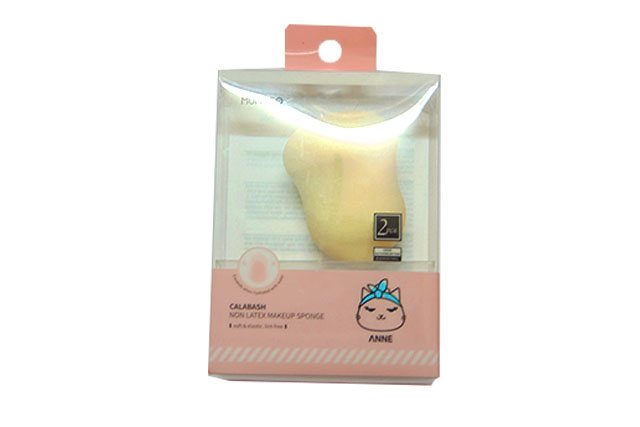 Ever since those cone-like puffs came out on the market, I've been searching for one of good quality that I can use for the makeup that I need to put on my face to look human. My twenty-something daughter a couple of years back told me that the real deal sponges cost a lot and so as I used to scour Watson's, I picked up several of these puffs that didn't last more than three to four months. For one thing, I wash and scrub my puffs often. Like daily. When I picked these up from Mumuso, I was skeptical. How much better could they be than all the other "budget" puffs I had purchased? But I love these! They are not only durable but they go back to their original shape after being squeezed. I like the way they apply makeup to my face and their price is pretty good.
Bench Alcogel Aromatherapy Hand Sanitizer in Lavender Dreams, P36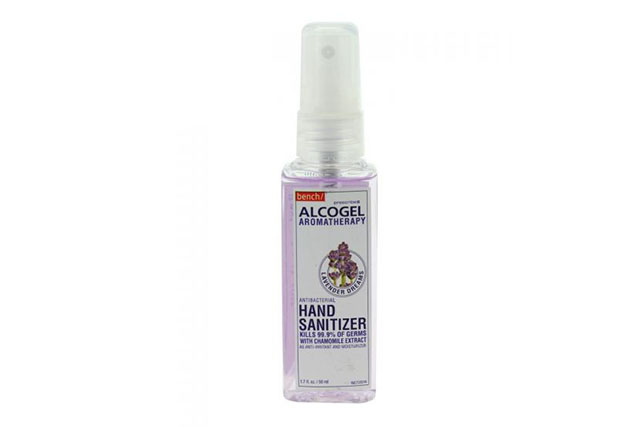 Every single mom on earth carries hand sanitizer. I've never met a mom who doesn't have one though I've met tons of single people who don't. Now I used to be the mom with the Bath & Body Works hand sanitizer attached to my bag but since I use the stuff so often, it didn't last me too long. This Alcogel's smell is very light, does not overpower, it doesn't dry my hands, and the fact that it's a spray, for me, makes it more sanitary. The kids and man, actually position their open hands before we eat because they so know, I'm going to spray them with hand sanitizer.
Nichido Waterproof Protective Eye Pencil in Mocha Brown, P60-P80
I have naturally light-colored hair so dark eye and eyebrow pencils do not work for me unless I want to look like Winona Ryder in the '90s. I use this one as eye liner, not as an eyebrow pencil but the soft brush cover can be used for your eyebrows as well. No, I am not one of those "kilay is life" mommies, but after having seen a co-worker's untouched eyebrows, I decided that my eyebrows were going to always be prepared for human eyes. The nice thing about this pencil is the texture of the shavings when sharpened.  They're not wood and in fact, I was a bit embarrassed when I had to return to the Watson's Nichido section to ask how to sharpen this pencil. Turns out you sharpen it like you do an ordinary pencil. Very cool for its price.
Giga All-natural and Herbal Under Eye Cream, P95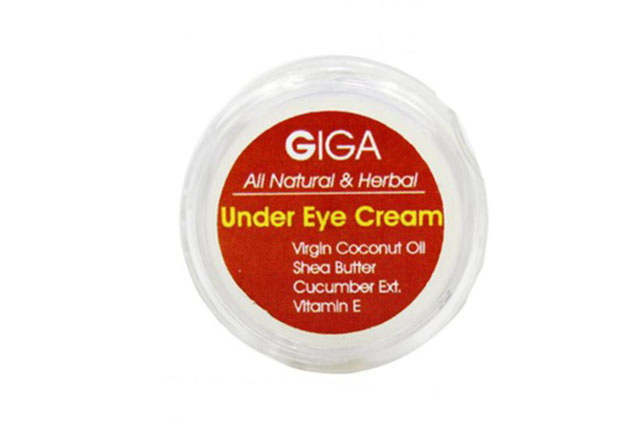 Again, thanks to my twenty-something daughter's advice, I picked this up one day as I was shopping. I have really bad eye bags and to top it off, I have dark circles. I've had these since I was in my twenties and I blame it primarily to my Italian grandfather. This all natural cream made from virgin coconut oil, shea butter, cucumber extract, and vitamin E is totally safe to put on your eye area. I put this on my eyelids and under my eyes before sleeping each night. It won't tighten your eye area or make you look a decade younger, but it has helped minimize the dark circles under my eyes. My dark circles are so bad my aunt once asked me what shade of eye shadow I was wearing. UGH. Try this!
Johnson's & Johson's Milk Range Lotion and Baby Bath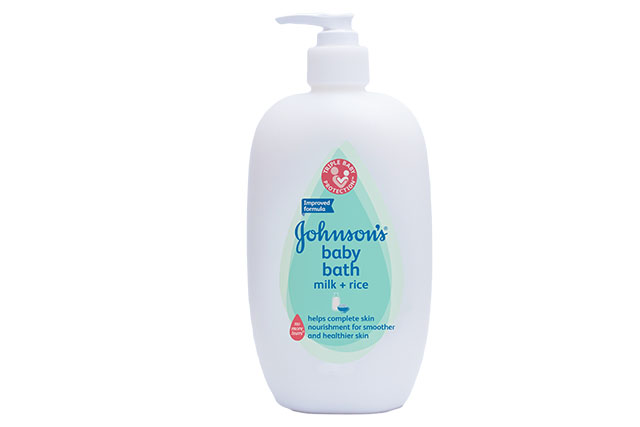 I like the lotion and bath products in this range because they smell great and keep one's skin soft and supple. Layering the bath and then the lotion (and if you're not asthmatic, add the powder, too), is perfect for that indulgent feeling one needs every now and then.
Mumuso Green Tea Fragrance Blotting Paper, P99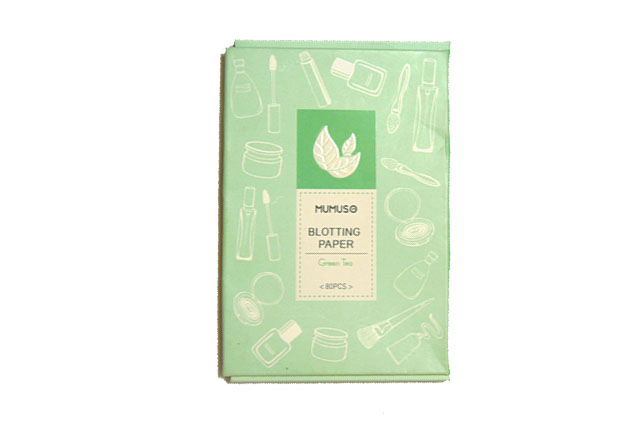 If oil could be harvested by the barrel from someone's face, I would be a very rich oil magnate. I kid you not. Sometimes, when I'm fully made-up, dabbing on more face powder is a little much. This blotting paper from Mumuso is great. It smells good, it is made from a nice soft kind of paper and has removed the shine from my nose on more than one occasion. So thin and non-descript, it fits in well even in an evening bag.
L'Oreal Infallible Pro-Matte Face Powder, P600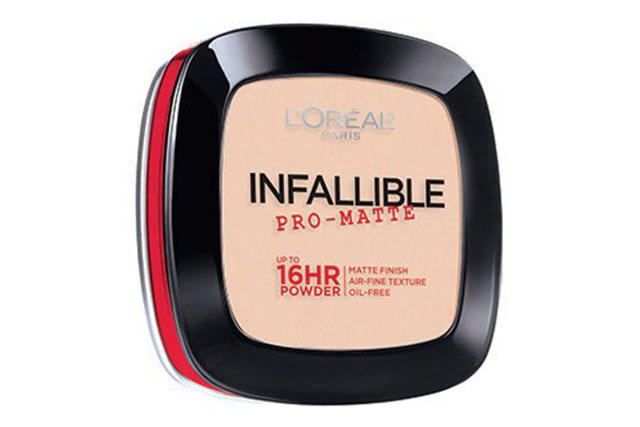 This is actually the only item on my list that is above P500 and this is simply because it's so worth it. I have oily skin, as mentioned above, and this powder magically keeps the crazy amount of oil my nose in check. Touch up at least a couple of times a day and your face will be oil-free!
So there you have it. The eight beauty products I think every mom needs to try. Maybe you disagree or have your own? Do share in the comments section!
Disclaimer: The views expressed here are solely those of the author in her private capacity and do not in any way represent the views of Preen.ph, or any other entity of the Inquirer Group of Companies.
Art by Marian Hukom
For the latest in culture, fashion, beauty, and celebrities, subscribe to our weekly newsletter here
Follow Preen on Facebook, Instagram, Twitter, YouTube, and Viber
Related stories:
My creative process as a graphic designer helped me as a mother
It only takes two simple steps to manage your budget
How Loralee Baron-Soong makes fashion her business
How motherhood taught me to be more productive