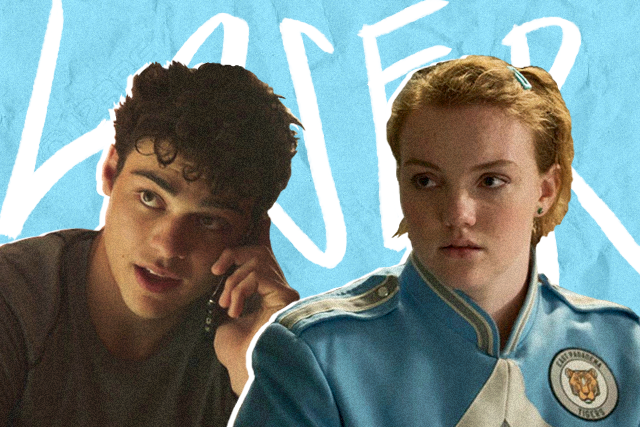 Just a few weeks after the release of To All the Boys I've Loved Before, we're treated to yet another teenybopper romantic comedy film, and we're not complaining. If you've seen the trailer then you probably felt all warm and fuzzy inside. You also might have noticed familiar faces like Shannon Purser from Stranger Things and Riverdale, and Noah Centineo aka Peter Kavinsky.
After a long day at work, I decided to treat myself to some free time and watch the movie. Throughout the entire film, I found myself squealing and hiding myself underneath a pillow. Yes, I was that kilig. I would even pause some scenes and give myself a few seconds to react, I'm not exaggerating.
The storyline of castfishing may not be relatable but other elements were. I'm sure we've all felt insecure about ourselves. Also, watching them communicate solely through text reminded me of high school where my face would light up when my crush would send me a message. Do you remember those times where you would just text someone the whole day about everything and anything? This movie brought back those memories of crushing on someone so hard.
Another scene that got me was when Noah's character, Jamey, asked if Sierra wanted to talk on the phone, and they did for hours. My heart jumped out of my chest as I recalled long phone conversations I've had with boys in the past. I don't specifically remember what we talked about, but I remember how I felt: nervous and giddy. It's funny how something as simple as a phone call can make you feel so many emotions at once.
Another element I could relate to was how Sierra felt about herself. Sure, she exuded some confidence, especially in her writing but as teenage girl, you can't help but feel insecure too. She would compare herself to other girls and feel a little less about herself and worried if boys would like her. I don't feel that way now but in high school, I couldn't help but think that way. At one point, I was the single one among my two best friends and I wasn't too thrilled about it. I was awkward and shy (well, I still am) and I didn't know how to talk to boys. It took me a few years to realize that I just don't really get along with guys my age. But having to interact with them in high school was such a challenge for me.
Overall, Sierra Burgess Is a Loser made me realize that romantic movies don't have to be complicated to make you feel something. Simple, raw, and relatable scenes will do the trick if it translates well. No need for dramatic plots and confusing subplots, something short and sweet can trigger emotions in the best way and even have you reminiscing.
Art by Marian Hukom
Photos courtesy of Netflix
For the latest in culture, fashion, beauty, and celebrities, subscribe to our weekly newsletter here  
Follow Preen on Facebook, Instagram, Twitter, YouTube, and Viber
Related stories:
People are swooning over Peter Kavinsky in To All the Boys I've Loved Before
Old-school rom-coms to watch if you loved Lara Jean's fave movie
Dress like Lara Jean Song Covey in To All the Boys I've Loved Before
Noah Centineo sprinted to Lana Condor when she was feeling down