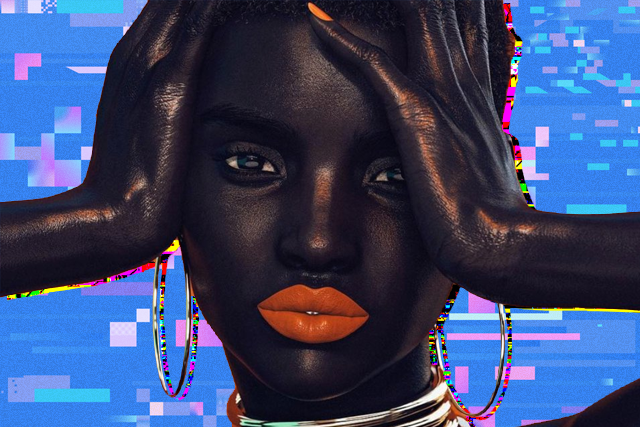 The fashion and beauty industry has always been controversial. I guess in a way it's what makes them work. To survive in such a competitive industry, designers need to always up the ante. Same goes for models. Staying static could mean the death of a name in fashion. While it pushes for constant innovation, sometimes, it just results to something ridiculous, or worse, harmful. Most of the time, it's a real thinker. For instance, in the recent Milan Fashion Week, triple-breasted models walked the runway. Now that is something we've never seen before in the runway. It's a real head-scratcher. On one hand, it might be a celebration of being different. On the other, whether we like it or not, these shows become are dictators of a certain beauty standard. If triple-breasted suddenly becomes in (stranger things have happened), it might become the new surgical trend. Another trend in fashion that has become the subject of debate these days are CGI models. We've reported before how AI influencers are taking over Instagram. It might seem inevitable. The future, after all, is AI. Working with CI models show that brands and designers are capable of adapting to the future, and are ahead of their competitors.
But on the other side, many are worried how this move might affect the industry—particularly, the actual models; real people who are already working their ass*s off to catch up with the impossible standard fashion has set. Some people have spoken out on how opportunities meant for them are being taken from the actual models who need them. And they're not wrong. We've already seen big fashion brands turn to AI models instead of the real ones.
We've already introduced you to Shudu. She sky-rocketed to fame after Fenty Beauty reposted a photo of her "modeling" their Saw-C lipstick, unsurprisingly—as she's flawlessly beautiful—some say, too flawless. Created by London-based photographer and digital artist Cameron-James Wilson via 3D imaging who said he had the "chance to create the most beautiful woman I could, and [here] she is." He revealed that the model was inspired by a Barbie doll, called the princess of South Africa, as well as supermodels like Duckie Thot. Although Cameron-James said Shudu was simply "a way for him to express his creativity," his creation received backlash. Some claim that Shudu's fashion stints meant lesser opportunities for real, dark-skinned models. The photographer noted however that the CGI model is "not for hire, she is a muse for my creative output" and that he continues to post on Shudu's Instagram "because people really enjoy the art and imagery."
View this post on Instagram
With the popularity of Shudu, it was only natural that brands take interest on CGI models. Balmain, in particular, joined forces with Shudu's creator to enlist more CGI models for a fashion campaign. The French fashion house announced three "beautiful diverse" additions to its family, with the message that "anyone and everyone is always welcome to join the #BALMAINARMY." It turned out the models were actually virtual avatars—Shudu, "French girl" Margot, and "Chinese beauty" Zhi. While some applauded creative director Oliver Rousteing for doing more than "just paying lip service when it comes to increasing visible diversity in the fashion industry," others think that the inclusion of the CGI models as the new faces of Balmain's fall 2018 collection can not be regarded as "diversity," and instead of using the AI models, they could have just signed actual diverse models for the high-end campaign.
View this post on Instagram
So what's next?
I'm sure you know they aren't the only AI in the fashion scene. There's of course Lil Miquela, the most popular of her kind. Noonoouri is another influencer, different for not trying to look like an actual human, and who has caught the attention of big fashion and beauty brands such as Dior and KKW. One thing you might be surprised to know is there's already a modeling agency purely for digital models: The Diigitals. Currently, they only have five models under their name, including Shudu, Zhi, and Margot. The other two are Brenn and Galaxia. Brenn is a curvy dark-skinned model, while Galaxia looks completely alien-like.
View this post on Instagram
View this post on Instagram
Shudu's creator Cameron-James has also created Nfon, a male counterpart to Shudu. As of recent, he has also made another male dark-skinned model, as revealed in Shudu's instagram account.
View this post on Instagram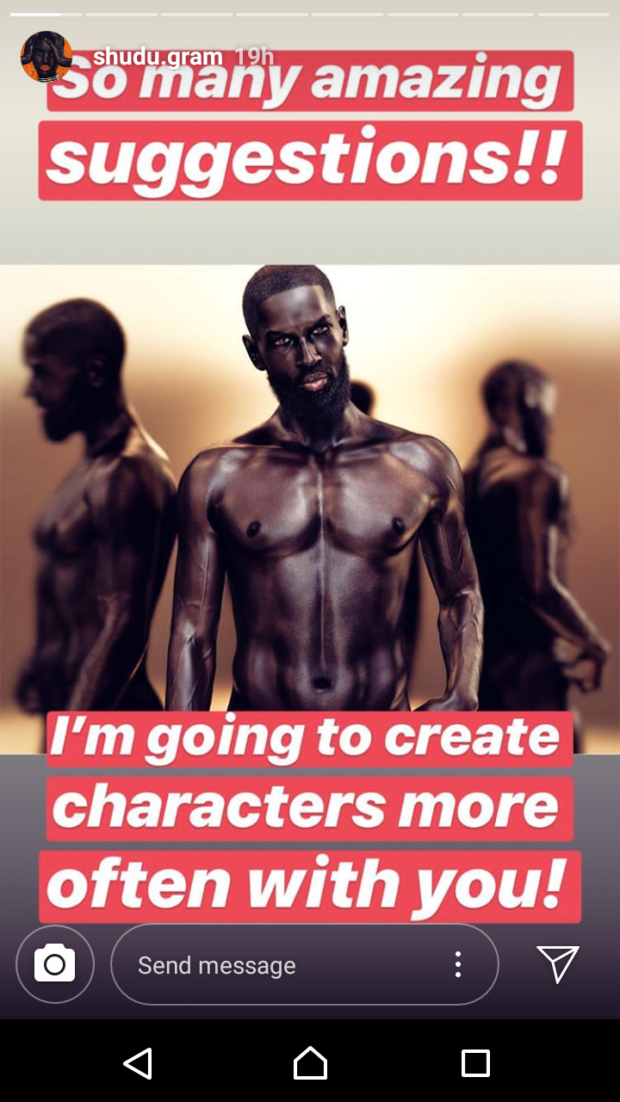 While this might signal the inevitable way fashion is heading, it's still alarming. According to Quartzy, "The fashion industry has a dismal history of runway diversity. The Fashion Spot, an industry publication, reported that a bleak 32.5 percent of runway models were not white. And that's a record number—up from 17 percent in 2015." Sadly, with the coming of AI models, it looks like the number might decline further, especially as brands are more likely saving a lot of money by replacing actual models with CGI ones. Not to mention, they can control these models any way they like.
Art by Marian Hukom
For the latest in culture, fashion, beauty, and celebrities, subscribe to our weekly newsletter here  
Follow Preen on Facebook, Instagram, Twitter, YouTube, and Viber
Related stories:
These AI influencers are taking over Instagram and they're too real
Balmain gathers supermodels Naomi Campbell, Cindy Crawford, and Claudia Schiffer for its S/S16 ad
Surprise! Rihanna just dropped two new Fenty beauty products
Influencers are over being fake and we're cool with that