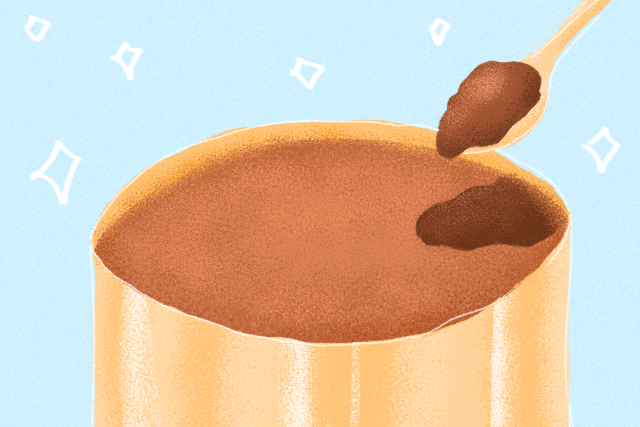 Chocolates are, like, the most reliable things. Whether you're sad or celebrating something, you can grab one and you'll feel 10 times better. They're also common in dessert dishes, hence, making your meals complete.
Lately, people have been obsessing over tin can cakes because of the moist cake and the gooey chocolate in the middle. These cakes come in various sizes or just one big tin, which got us thinking if these cakes can be finished in one sitting. Well, let's figure that out today, plus where you can order for any occasion.
Le Sucré Lab Chocolates
This bake shop has the description "Creators of the Original CHOCOLATE DREAMCAKE" on their Instagram bio, so you know you're getting the best from them. One tin contains 1 quart of cake, which is around 946 ml, and costs P475 and they're made fresh every day. The Dreamcake has a dusting of cocoa powder on top and melted chocolate in the middle. Order via their Facebook page. For walk-ins, located at 2428 Tejeron Street, Sta. Ana, Manila.
View this post on Instagram
Eat in one sitting? A quart of the Chocolate Dreamcake may be too decadent for one person to eat in one sitting. So it's best to share this with the people around you or order one for a party. Also, remember to pop this in the freezer after opening so it'll last for a month if you can't finish it right away.
Apértif
Apértif is now selling Triple Chocolate Fudge Cakes online and in-store. They come in three can sizes—four inches (P650), six inches (P850), and eight inches (P1,500)—and comes with a golden spoon when you buy one. According to Apértif's Instagram post, these goodies are available at limited stocks every day, so be sure to get one early before they get sold out. Available at SM Aura Premier.
View this post on Instagram
Eat in one sitting?  The four-inch tin can cake seems perfect for one person to eat in one go. While the other tin sizes can be for sharing. Just don't inhale the whole thing within a few minutes so you can taste the full fudgey experience!
Whipped MNL
Whipped MNL prides itself for their Chocolate Obsession five-layer tin can cake, which is made with chocolate cake, chocolate pudding, chocolate ganache, melted chocolate, and cocoa dust. In one of their video, they show what it looks like when it's not frozen and it's a decadent sight to see the spoon sink into the chocolate. If you want to order, it's best to do it in advance or as soon as they announce when they'll release their next batch (Oct. 1, BTW). Order via their Instagram page.
View this post on Instagram
Eat in one sitting?: Based on photos, Whipped MNL's Chocolate Obsession comes in a medium-sized tin can. It's good for sharing with others, especially if they're frozen—like eating ice cream.
Cakes by Alyanna
If you want something different from the usual milk or dark chocolate cake, Cakes by Alyanna has a six-layer white chocolate cake for P475 a quart. It has a milky texture from the ganache or pudding, and white chocolate shavings on top. It literally looks like a tin of vanilla ice cream. Order via their Instagram page. 
View this post on Instagram
Eat in one sitting? For sharing, yes. You can also top the white chocolate on cookies or even spruce up your pancakes—get creative!
OMG Chocolate Cakes by Jen
Think of a half-gallon tub of ice cream, but a cake—that's what OMG Chocolate Cake offers. A 6×4 tin can cake costs P450, and you'll a moist chocolate cake with melted chocolate ganache. Unlike the other cakes mentioned above, this one is best warmed up in the microwave so you'll get a lava cake effect. These cakes are also well-loved by celebrities like Sue Ramirez, Alyanna Asistio, and Regine Tolentino. For reservations, call (02) 239-0745. Pick-up at 915 Banawe Street, Quezon City.
View this post on Instagram
Eat in one sitting? If you can finish a half-gallon of ice cream in one sitting, then you'll probably have no problem chowing down on this. You can eat it on its own or mix it with vanilla ice cream while it's warm. We suggest you do this while watching a rom-com or drama film.
Art by Marian Hukom
For the latest in culture, fashion, beauty, and celebrities, subscribe to our weekly newsletter here  
Follow Preen on Facebook, Instagram, Twitter, YouTube, and Viber
Related stories:
Order these desserts for every craving possible
10 desserts to gift every sweet tooth on your Christmas list
The easiest way to make mug of hot chocolate
These chocolate peanut butter fat bombs are the healthy treats you've been looking for