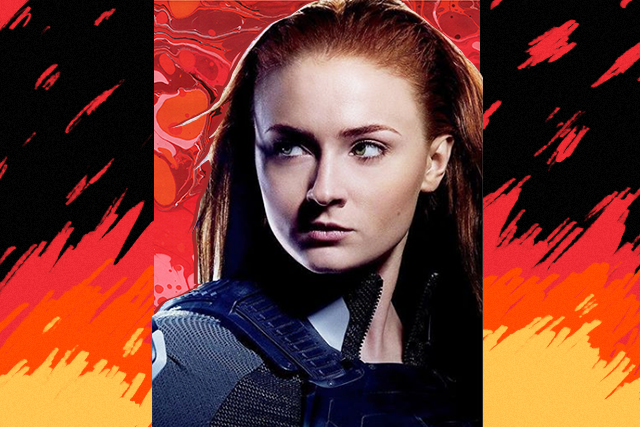 The X-Men film franchise is officially about to end with the release of the Dark Phoenix trailer. The final movie is set to premiere on Feb. 14, 2019 and it centers around Jean Grey's (Sophie Turner) transformation as the powerful Dark Phoenix. Upon seeing the trailer, fans had varying reactions to the plot and the amount of times they've shown Jennifer Lawrence as Mystique—which is seemingly more than the titular character.
So, is it worth seeing next year or not? Allow us to answer that based on what we've seen in the first trailer, as well as what director Simon Kinberg has been saying thus far.
Go see it!
Phoenix's story was first explored in X-Men: The Last Stand, where Famke Janssen Jean Grey came back from the dead and suddenly have uncontrollable telekinetic powers. Plus, she had glowing red eyes and appeared to be combusting in flames but not really. Suffice to say, the movie didn't give justice to the character because of multiple factors, like changing her backstory and not explaining clearly how Jean got those powers.
But when directors Bryan Singer and Simon Kinberg reseted X-Men's timeline after Days of Future Past, it gave the studio more room to redo past mistakes. Personally, I find it confusing that they couldn't just remake X-Men like what Sony did with Spider-Man; that they changed the timeline within the same franchise to create more films with a younger cast. But let's be real: Patrick Stewart (older Professor X) and Ian McKellen (older Magneto) need a break, and Hugh Jackman is already out of the picture because Wolverine's dead, among other factors. So they might as well milk it, right?
That said, X-Men: Dark Phoenix is a great opportunity to properly tell that story. In the comics, Jean was possessed by the Phoenix Force, a cosmic entity, during a near-death experience in space. When the shuttle crashes into Earth, she emerges as the all-powerful Phoenix. The trailer shows that there will space travel (a first in an X-Men film) and the director confirmed this to IGN, explaining that an "inciting incident" will turn Jean into her dark alter-ego. So that's pretty exciting.
Plus, as mentioned, this is going to be the last X-Men film under 20th Century Fox since Walt Disney Co. approved its multibillion merger with the studio. Meaning that we might just see the X-Men in the MCU pretty soon.
Skip it!
Fans have pointed out that X-Men: The Last Stand and X-Men: Dark Phoenix have the same plot. It's a fair assessment since they similar scenes, especially the parts where Jean gets mad at Professor X (James McAvoy) for suppressing her powers, her identity, etc. So people are confused as to why the timeline had to be reseted in the first place if the plot would essentially still be the same.
OKAY… X-Men: Dark Phoenix looks great, but isn't pretty much EXACTLY the Jean Grey storyline that happened in X-Men: The Last Stand?

I'm excited but also frustrated that the timelines for X-Men just never line-up correctly.

— Kayla Jardine (@KaylaJardineV) September 27, 2018
Even I thought they just rehashed the scenes and just left out Wolverine (again, he's dead). I wouldn't be surprised if someone dies—either Professor X or Cyclops (Tye Sheridan)—because they're collateral damage in Dark Phoenix's rage.
So if this isn't your cup of tea or you're just not pumped up for it, then you can just skip Dark Phoenix. Though there's no guarantee that MCU will do their own rendition again, but it's still likely that they'll consider it once they explore the Marvel cosmic universe.
Art by Marian Hukom
For the latest in culture, fashion, beauty, and celebrities, subscribe to our weekly newsletter here  
Follow Preen on Facebook, Instagram, Twitter, YouTube, and Viber
Related stories:
This Captain Marvel theory may prove she's more powerful than Thanos
See how Joe Jonas and Sophie Turner announced their engagement
How Deadpool 2 referenced every superhero franchise from Marvel to DC
You can now read about a plus-size superhero and a Muslim Ms. Marvel