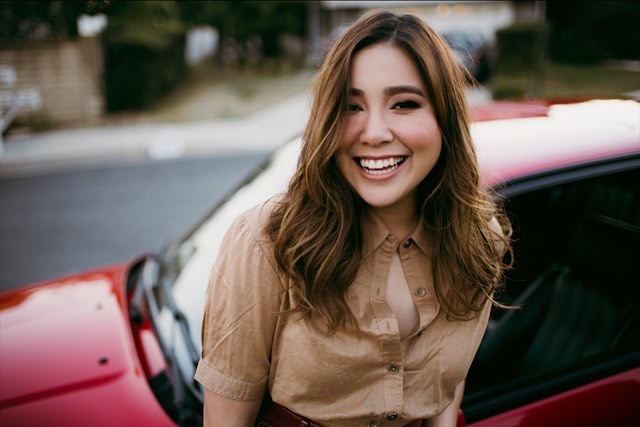 When we say "Moira Dela Torre," you'll probably think hugot and a lot of feelings, which are all true, but she doesn't stop there. She has so much up her sleeve and she's finally letting us in on it. 
Her newest single just dropped today and it's called "Knots." It's co-written and sang with her cousin Nieman Gatus who is a musician based in LA. This is just one of the many songs they wrote while Moira was on vacation two years ago. 
View this post on Instagram
"We wrote our first EP Lost in Translation in favor of my genre," said Moira. "After writing, producing, releasing, and launching that first EP, on my last week in LA, our producer Nick Pacoli had this crazy idea to write an EP in favor of Nieman's genre." Timing was so tight that Nieman said they had to write in the car on the way to the recording studio. 
View this post on Instagram
"The chorus was actually a verse Nieman couldn't finish for years. And we were on his couch trying to write and we had a verse and no chorus, and we put the two together and got 'Knots.'"
I need to show what I got, I've got
I need to give this a shot, I've got
Knots inside my stomach and
I can't seem to breathe
Happens any time you're 
In the vicinity
This EP took two years to release and when I asked Nieman about it, his response was "My favorite part of this story is the timing of it all. Although it took so long, I'm glad it came out when it did and how it did." 
"At one point, I remember telling Nieman that it would be okay with me if he released it with someone else. We honestly didn't know how it could work—with the distance and all," Moira adds. "It all works out in the end!" 
"'Knots' captures that first crush feeling," describes Nieman. It talks about that kilig when you're around the girl or boy you like and trying to figure out if they like you back—the best part when starting a relationship, TBH. Don't believe us? Listen to it below. 
We don't mean to preempt, but Nieman already gave us teasers about the other songs they wrote. So maybe, just maybe, it'll come out sooner than we think! For now, we got "Knots" on heavy rotation. 
Photo courtesy of Moira Dela Torre's Instagram account
For the latest in culture, fashion, beauty, and celebrities, subscribe to our weekly newsletter here
Follow Preen on Facebook, Instagram, Twitter, YouTube, and Viber
Related stories:
Moira Dela Torre alluded to the Marcos Fest controversy during a live show
It's official, Moira Dela Torre and Jason Hernandez are engaged!
EXCLUSIVE: There's a secret message on Moira Dela Torre's Malaya album
Read the touching story behind Moira Dela Torre's latest single