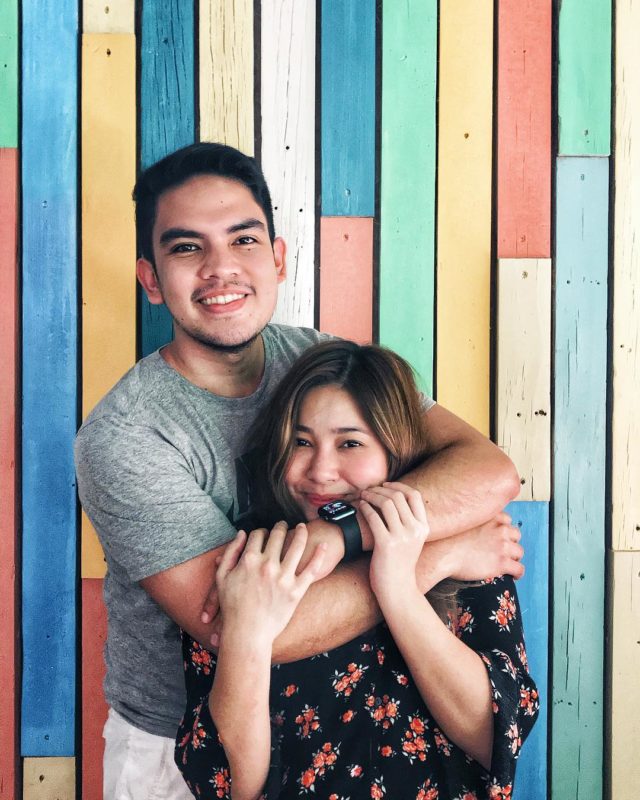 After seeing everyone's shocked and crying reactions to Moira Dela Torre's "Tagpuan" music video, we now know why. At the beginning of the video, we see a little girl being left by her father as well as clips of Moira and her boyfriend Jason Hernandez.
In the end, the couple is standing on a cliff at sunset while Jason goes on with a speech. Little did Moira know that he was actually going to propose to her.
On Gandang Gabi Vice Moira said, "I come from a broken family and we wanted to incorporate [that] just because you come from a broken family, doesn't mean your future's gonna be broken also. So, that was the story."
They also posted photos from that moment on Instagram. Jason shared a picture of him getting down on one knee. In the caption he wrote, "All my life I've been searching for 'the one,' not knowing that she's been my [best friend] all along. I love you forever my [Moira]."
Moira also posted a photo but of Jason placing the ring on her finger. She wrote, "On a cliff at sunset, my best friend asked me the easiest question I have even had to answer. I love you [Jason]."
Congratulations, Moira and Jason!
Photo courtesy of Moira Dela Torre's Instagram account
Follow Preen on Facebook, Instagram, Twitter, and Viber
Related stories:
Read the Touching Story Behind Moira Dela Torre's Latest Single
Julia Barretto and Kiana Valenciano Lost It While Watching the 'Tagpuan' Music Video
EXCLUSIVE: There's a Secret Message on Moira Dela Torre's 'Malaya' Album
Where Did Moira Dela Torre Get Inspiration for Her Hit Song 'Malaya'?