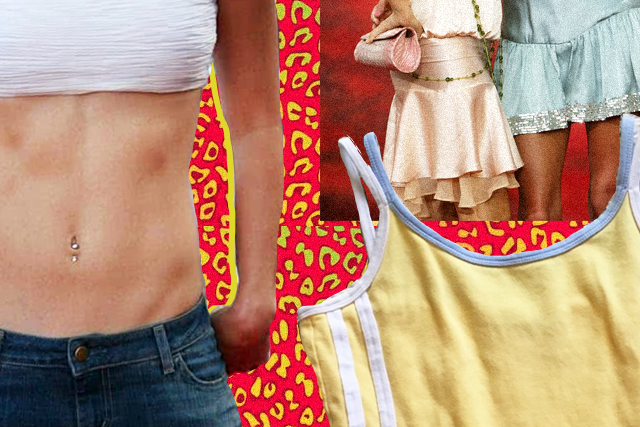 '90s fashion might be taking a back seat as early '00s trends are making a comeback. You probably might not notice it but you might be wearing these pieces too. Trends back then were very different from present day. For example, low-waist trousers were a must-have and ladies showed off their stomachs, sort of like Hailey Baldwin in this photo.
View this post on Instagram
Corset tops were all the rage as well with celebrities wearing them on the red carpet. To make it more current, people use them to layer over shirts and dresses.
View this post on Instagram
For those who want to be half mysterious and half daring, try out this one button trend. Throw on a long sleeved and faste just one button near the top. You can pair this with a lace bralette underneath.
View this post on Instagram
Tube tops were also very popular during that time, they are also versatile pieces. You can wear them with trousers, shorts, and skirts. You can also adjust it to fit your style Kiana Valenciano paired hers with baggy pants, sneakers, and a black jacket.
View this post on Instagram
Aside from low waist trousers, cargo pants became popular in the early 2000's. Not only are they stylish, but practical too since you can keep lots of things in the pockets. Check out how Nadine Lustre styled her's.
View this post on Instagram
These are just some of the fashion trends popping up again and we're curious to know if any of you guys have added these to your wardrobe too.
Art by Marian Hukom
For the latest in culture, fashion, beauty, and celebrities, subscribe to our weekly newsletter here  
Follow Preen on Facebook, Instagram, Twitter, YouTube, and Viber
Related stories:
Trade your fast-fashion jewelry with upcycled paper-made accessories
Baby Xavi got his momma's fashion sense
The secret to making your teeth shine are diamonds and more diamonds
Trend alert: Get your hands on a beaded bag now