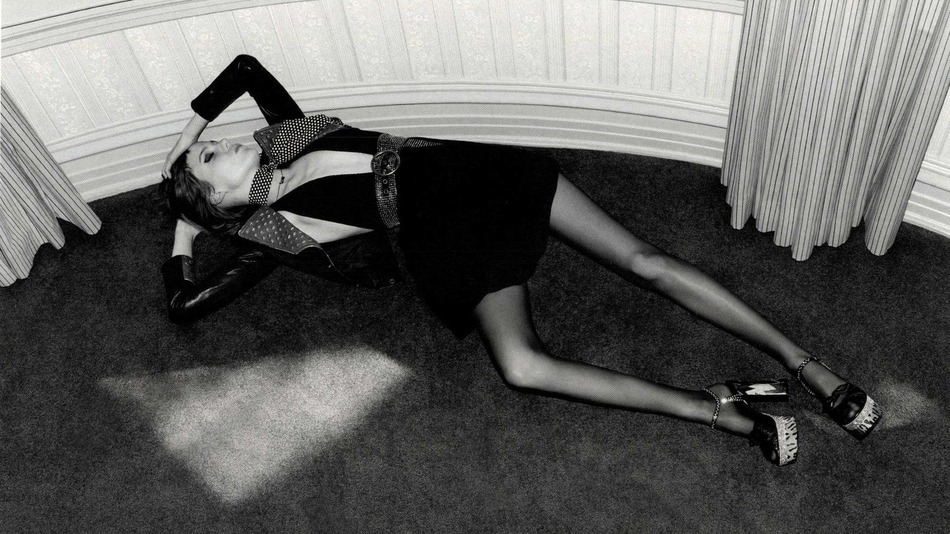 A recent Yves Saint Laurent advertisement was banned in the UK by watchdog Advertising Standards Authority (ASA) for featuring a model that appeared "unhealthily thin." The complaint about the released photo was from a reader who saw the ad in a magazine spread.
The ever-notorious ASA agreed by claiming, "her thighs and knees appeared a similar width." ASA then said that the ad presents an "aspirational ideal," which sets "unachievable expectations" that may result in unhealthy life choices for readers.
But how does one digest a fashion image? If you'll notice, the ASA was very careful with the wording of their complaint—they made sure that the critique was directed at the brand, not the model. Yesterday, Eva Wiseman wrote in The Guardian, "If a model's legs look terrifyingly thin, it's likely that the stylist wants you to see them that way. It's not just the clothes that are styled, it's the body itself. " In other words, the photo has been "manipulated and massaged…until its almost art." The fault is pointed towards the fashion labels for choosing to release such an image.
Fashion has always walked the tightrope when it comes to the beauty standards that they set and promulgate. It unintentionally glamorizes things that could be problematic or harmful all in the name of fashion and beauty. However, when does the industry cross the line? When does it send out the wrong message?
Here are other fashion campaigns through the time that didn't quite make the cut:
Miu Miu (2015)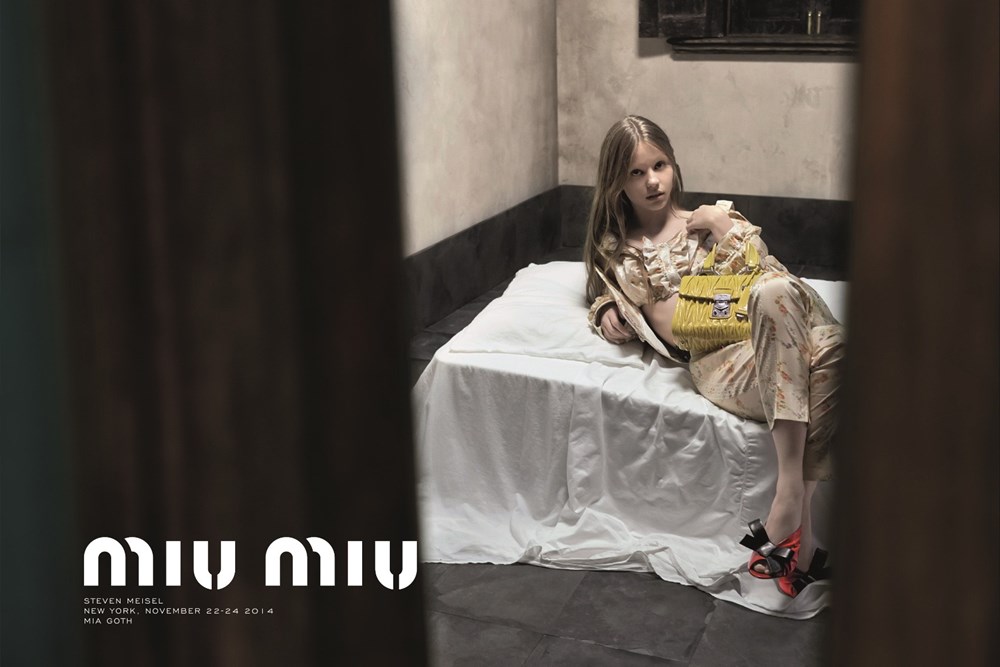 Nymphomaniac actress Mia Goth posed for a Miu Miu campaign, which got a complaint saying that she looked too much like a "child dressed as an adult" in what appears to be a "sexually suggestive pose." For Prada S.p.A., Miu Miu's parent company, the 22-year-old actress is wearing sophisticated garb, and that Vogue readers are appreciative of its value as a great photograph. However, because Mia was dressed in clothes too large—which made her look as if she was 16 instead of 22—and the setting was voyeuristic in feel, the ad was banned under the impression that it "presented a child in a sexualized way."
Sisley (2007)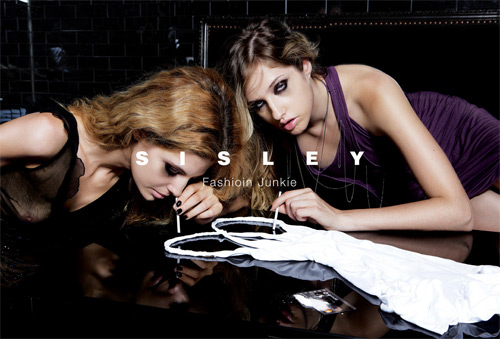 The scene: Two girls sniffing a strap dress through straws, mimicking the intake of cocaine. Sisley's "Fashion Junkie" ad series crossed the line between being addicted to fashion and glamorizing an addicting to illegal drugs. Other banned ads in its repertoire include a model squirting milk on her face from a cow's udder, and another features a woman lying with her legs spread open while waiting for a bull to attack.
Miu Miu (2011)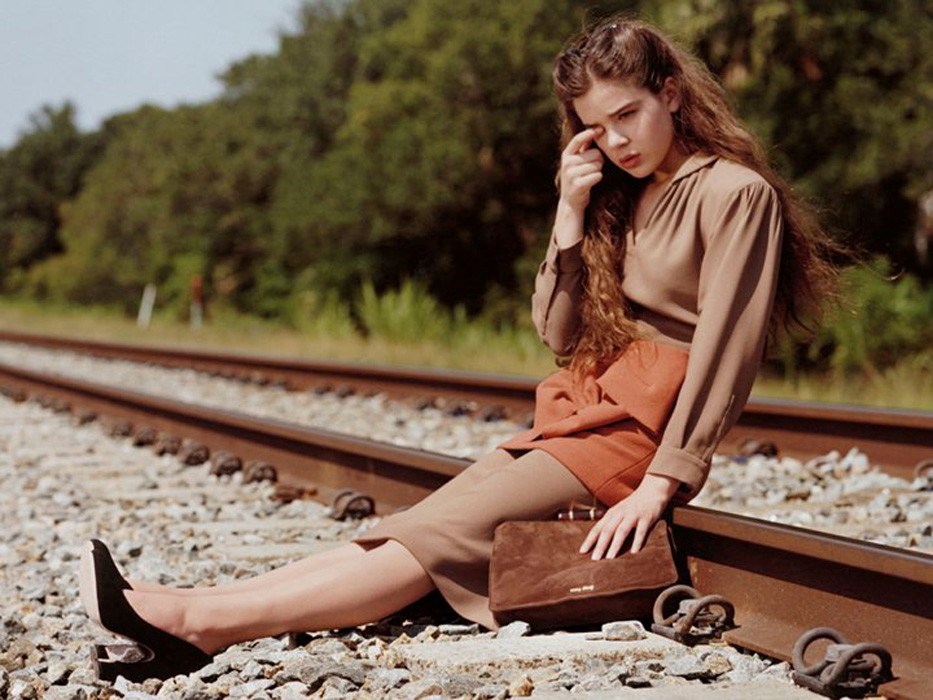 The complaint that Miu Miu received just this year wasn't its first. In 2011, then 14-year-old actress Hailee Steinfeld starred in a campaign for the label, where she was shot by photographer Bruce Weber as she cried by the train tracks. The image was deemed irresponsible because it depicted a child in an unsafe location and suggested a suicide attempt.
Marc Jacobs (2011)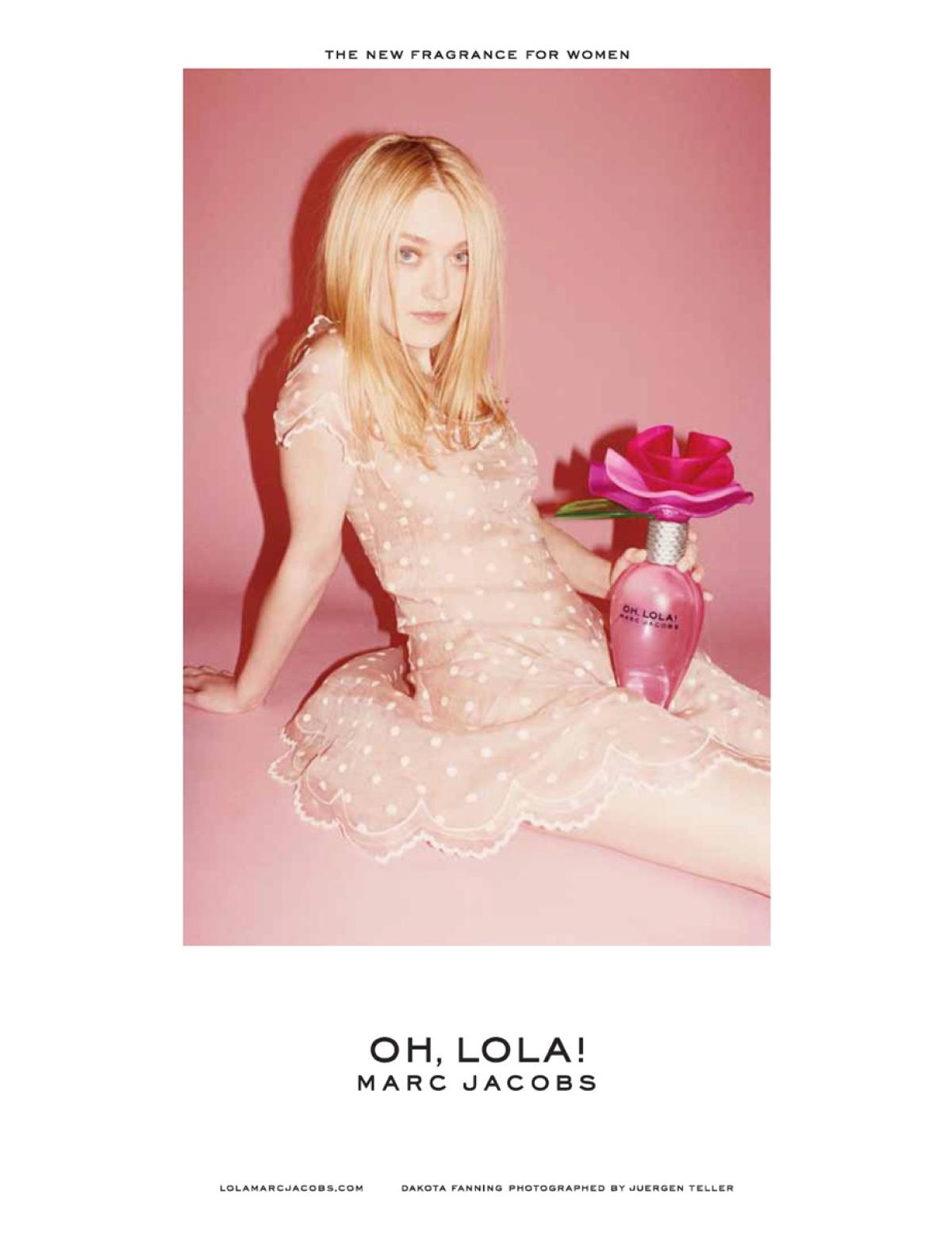 That same year, another child star, Dakota Fanning, was in a fragrance ad where she has a flower (the flower being a large bottle of Marc's Oh, Lola! fragrance) in between her legs. This very pose—considering the length of her dress, leg positioning, and product placement—was said to have drawn "attention to her sexuality." Taking the fragrance's name into account, it also might have been a subtle reference to Nabokov's Lolita.
Gucci (2007)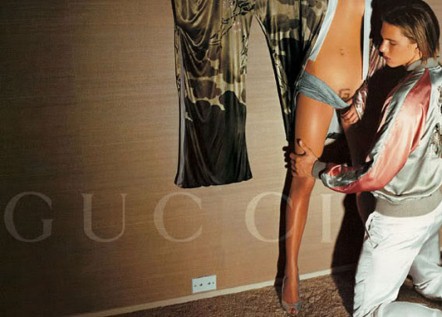 Gucci showed a woman's nether region with her pubic hair shaved into a letter "G." The advertisement, under the creative direction of Tom Ford at that time, was instantly iconic and repulsive—a difficult feat to pull off. Nevertheless, it gained enough traction and offended enough people to be banned all over the world,
Whether or not a single complaint against a photo is reflective of mass consensus, it just takes one to stir up a reaction. The fashion industry seems to play blind when it comes to its sphere of influence. What it portrays becomes an ideal, and those ideals become things that people across the world strive for, no matter how unrealistic or unhealthy a certain beauty standard may be. It seems that only the fashion industry itself can end the very cycle it started: by acknowledging the role it plays.