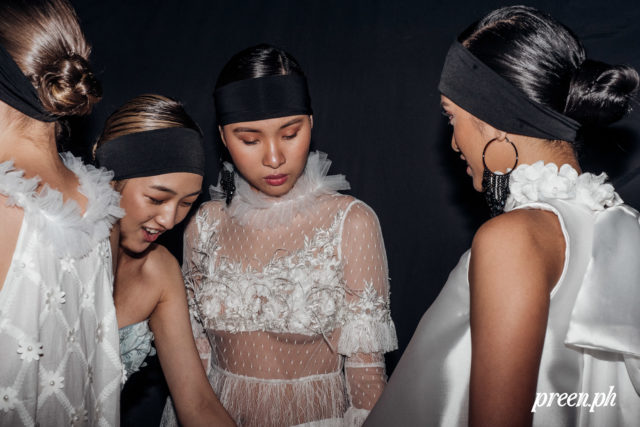 Before fashion shows start, there is chaos backstage. Actually, even when the models start walking the runway, the madness continues. I witnessed this last at Day 3 of Panasonic Manila Fashion Festival. Models would do quick changes and then run to the hair and makeup station to have their looks transformed for another collection. Everything was happening so quickly that I could barely keep up.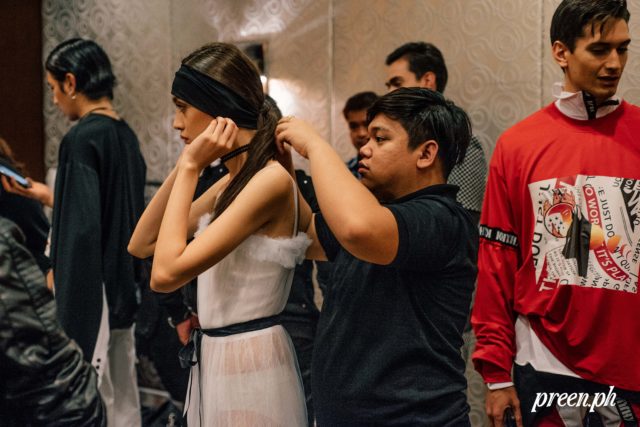 Aside from the organized mess happening backstage, I also paid attention to the clothes, of course. Unlike the first two days, the collections yesterday were heavily embellished. Designer Benjie Panizales had pieces covered in pearl-like beads in different colors. "I'm actually inspired by the natural pearl industry in Sulu," Benjie shared. "My collection is an homage to the Bajaus, known to be the best divers in the world." His color palette consisted of blues and other bright colors of the sea. But, again, the standout feature were the embellishments placed on the neckline and sleeves of the clothing.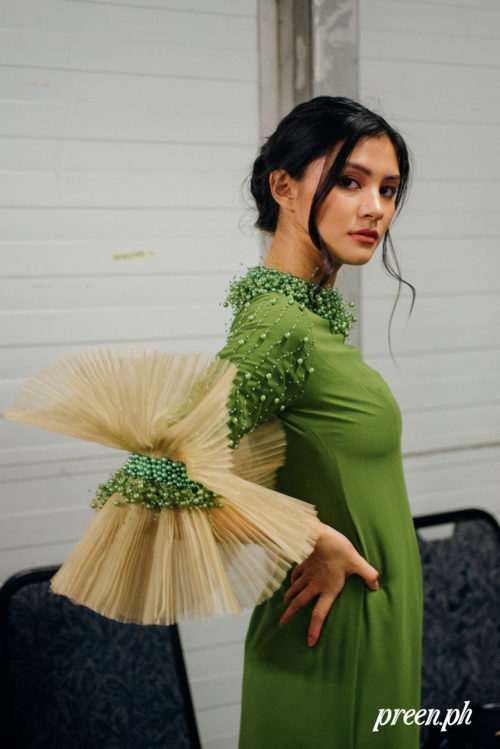 When asked who he imagines would wear this collection he said, "Somebody who is adventurous in a way, also also super feminine. Someone who wants to look luxurious and opulent but still quietly elegant."
On the other hand, Michael Sta. Maria showed a collection that was playful in terms of the fabric, colors, accessories, and embellishments. There was a sheer dressed covered in feathers that had a lot of movement when the model walked. He also used flower appliques and beads.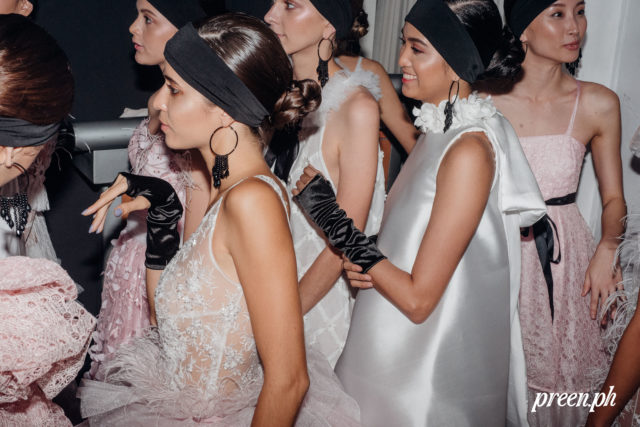 Bamba Limon designs for women who know what they want in life had a collection with many parts. There were colorful visors, shiny fabrics, and lots of extra bits and bobs. Some pieces had sequins in strategic places while others were covered in flower appliques and beads. As first, he was inspired by fairies but as the process continued, "it changed to something free for the woman today."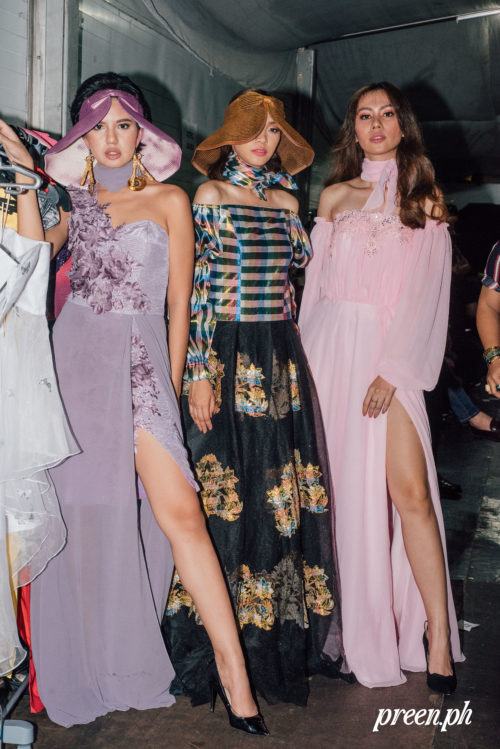 Looking at all these collection, you can see how each designer chooses to use embellishments differently. Some are more over the top while others use it to elevate the looks just a little bit. Whatever the case, the extraness of it all is intriguing.
Photos by JP Talapian
For the latest in culture, fashion, beauty, and celebrities, subscribe to our weekly newsletter here  
Follow Preen on Facebook, Instagram, Twitter, YouTube, and Viber
Related stories:
Androgynous fashion is breaking every gender norm at MFF
We hung out with bright "unicorns" at the MFF backstage last night
Thom Browne portrayed women as silenced objects on the runway
The exact moment Kelsey Merritt found out she's walking the VS Fashion Show