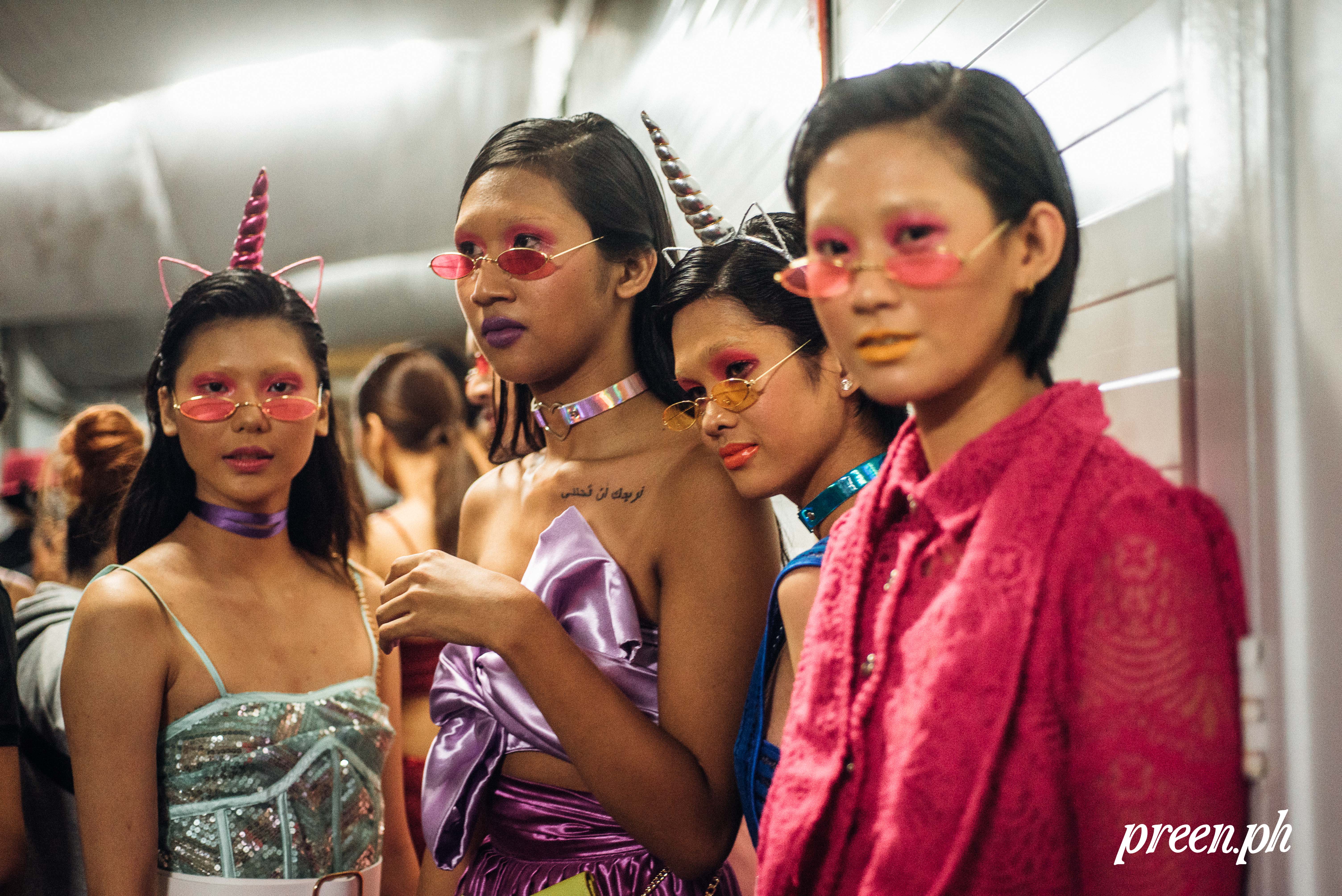 Ah, it's that time of the year again: The Panasonic Manila Fashion Festival, the fashion show that promises to put us in the map as Southeast Asia's premiere fashion hub. As usual, we went backstage, and was immediately treated to the organized chaos of models and organizers getting ready for the first night of the premiere fashion show of the year. While there, we were able to get an exclusive sneak peek of the looks of this season. One of our faves was Mark Tamayo's edgy pieces which featured plaid blazers and skirts, power suits with corsets, and dresses in black or warm colors. Pieces we could definitely wear in the office or everyday. Personally, I thought they were phenomenal—but the thing that made me love them more? Those chunky sandals. They surprisingly go perfectly with the pieces of the collection, and damn, do they look comfy AF.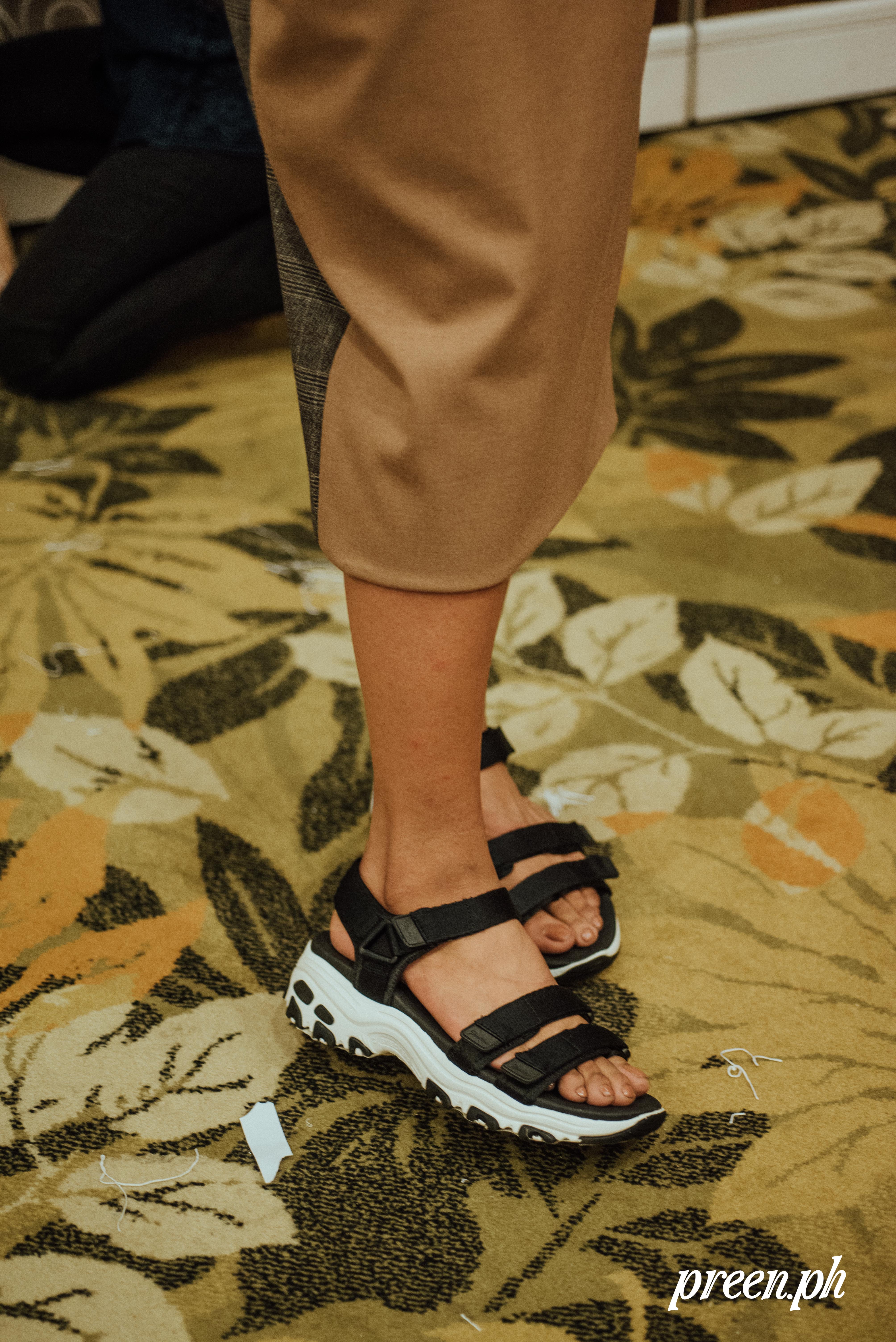 If Mark Tamayo had chunky sandals, Dak Bonite on the other hand had sparkly sling bags that reminded us of our childhood, sleek shades with candy-colored lenses, and unicorn headpieces. Yup. While backstage, we got to hang out with the lovely unicorns in bright orange, pink, lavender featured in Dak Bonite's fun collection that made us think of a magical rainbow wonderland. Seeing them in the runway was definitely one of the highlights of the night.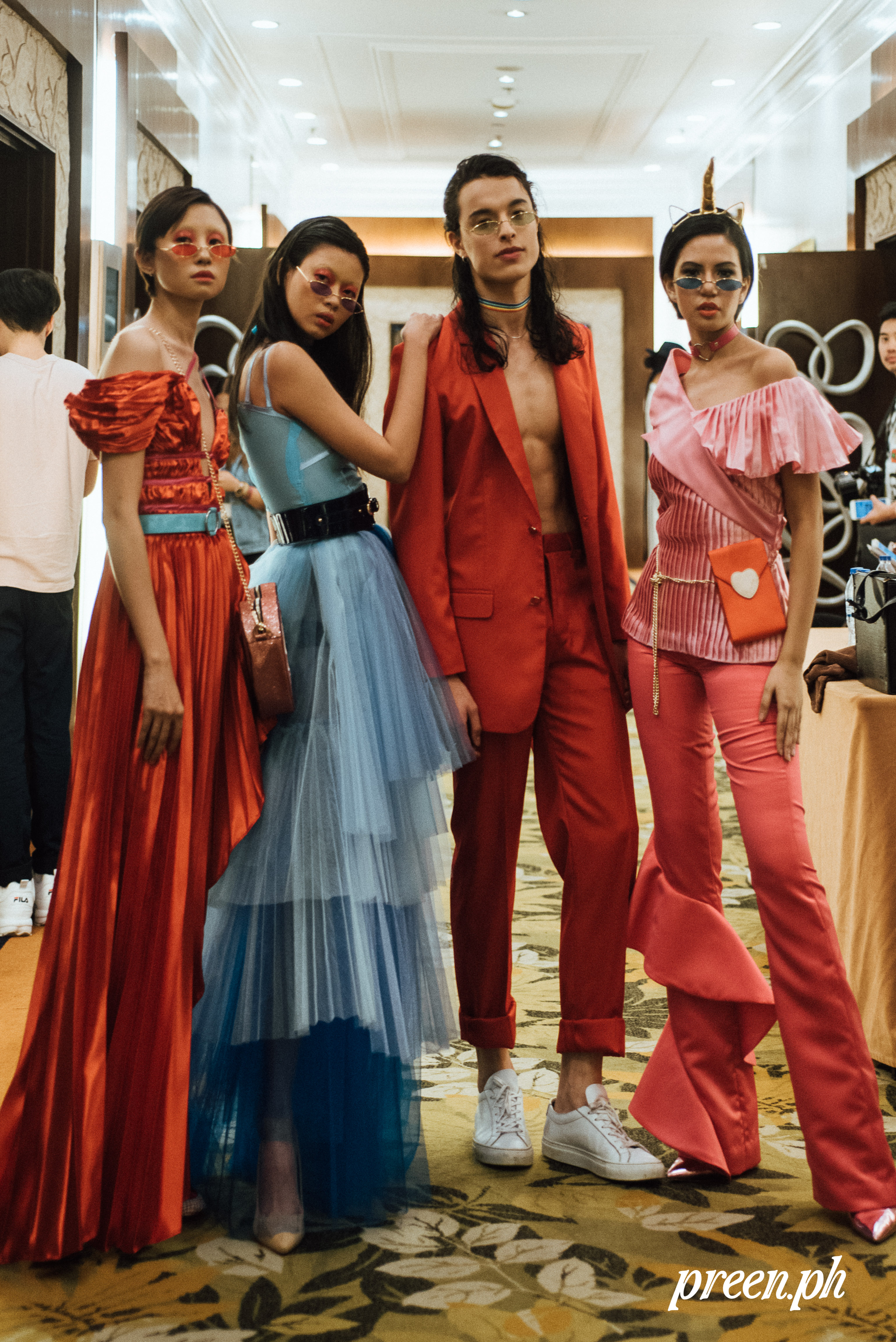 Rob Ortega's collection was also an eye-catcher. The fringed jumpsuit is a look. And those curve-hugging dresses in neon green and snakeskin pattern are very Kardashian-y. Pretty sure Kanye would approve of this collection.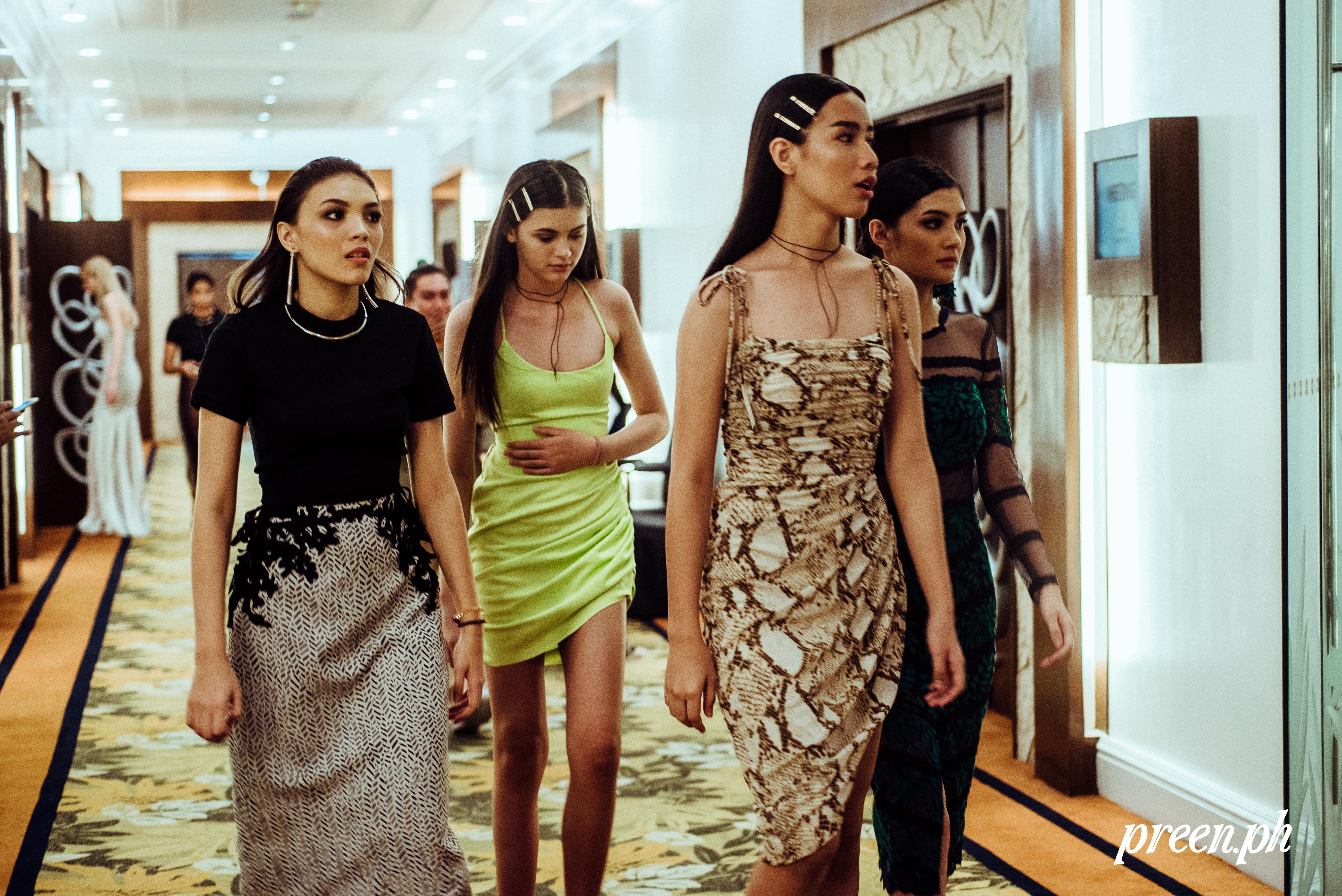 Amid all the backstage chaos, we also (thankfully) had the chance to catch up with two designers, newcomer Lucia Josephine from Australia, and veteran Jun Escario, who shared with us the inspiration behind their collections. Lucia's, called Chapter 1 Renascence, was all about "bringing back those ideals of women breaking away from the traditional idea of them." She revealed further that she was inspired by notable women in history "who unfortunately haven't been credited before for what they did."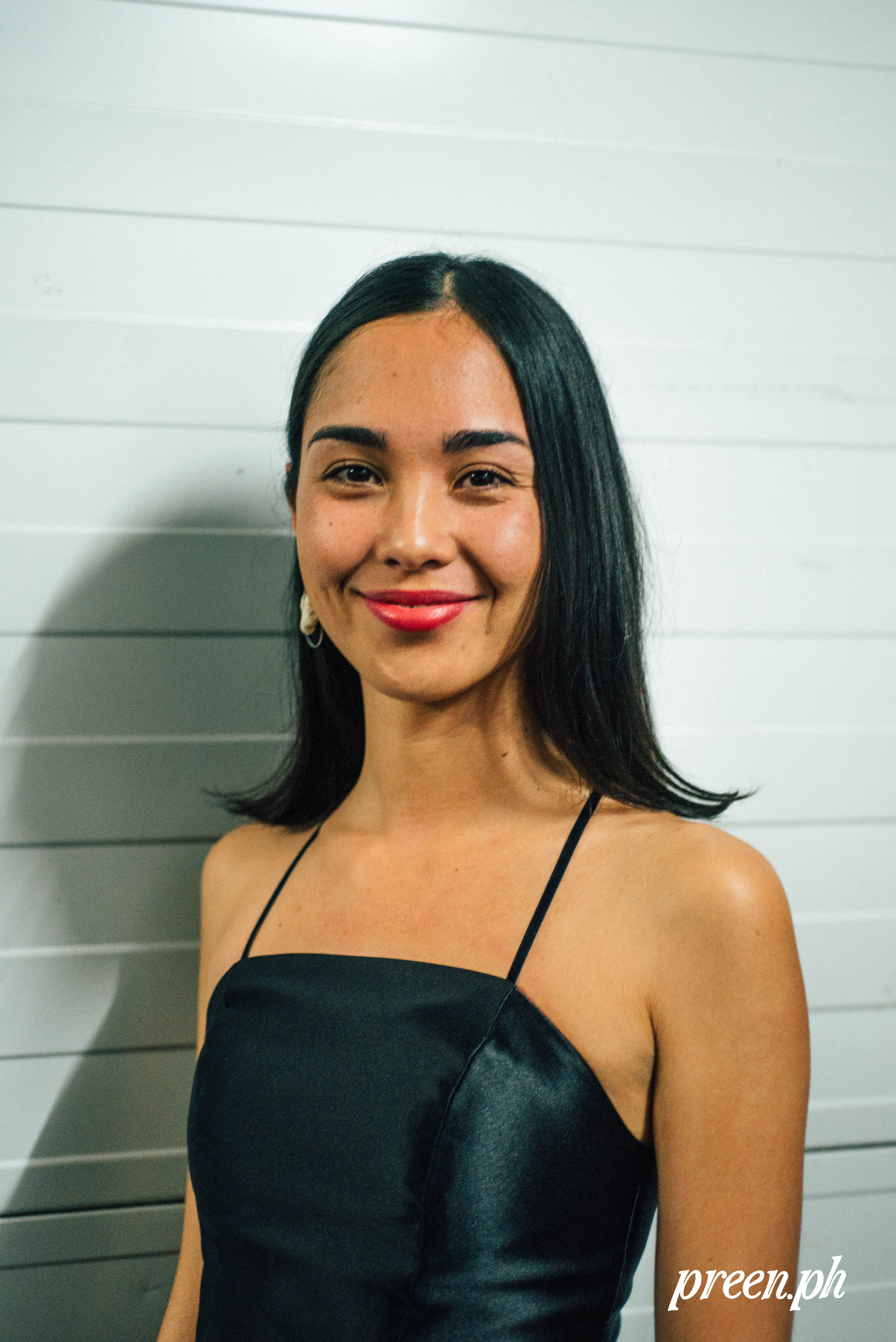 As for Jun Escario, he said that his collection "started with an ode to Halston; the '70s." He said he titled it 1972 because it was the year he was born." The look of this collection was, as he put it, "yaman lang." He told us, "I wanted silks. Clean cut, luxurious silk."
While the two had radically different inspirations, they had one woman in mind for whom they dedicate their collection: The strong and confident.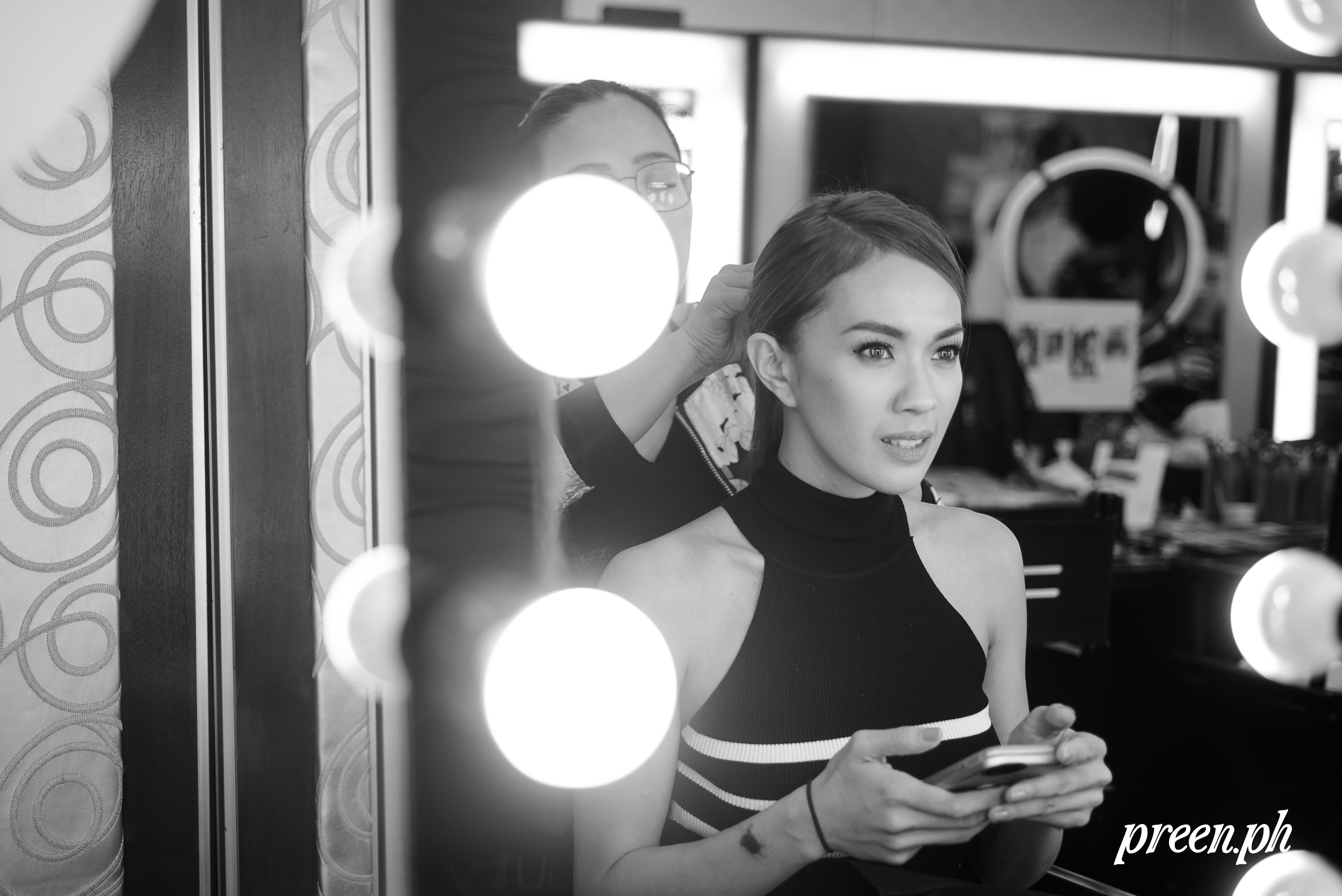 Lucia described her muse as someone who is "extremely confident and defiant. She's a little bit rebellious, sort of goes against the rules," while Jun said his was "Strong. Confident. [Someone] who knows her style; who knows her taste. Someone who doesn't really have to be a fashion victim anymore. A grown-up; a woman."
Photos by JP Talapian
For the latest in culture, fashion, beauty, and celebrities, subscribe to our weekly newsletter here  
Follow Preen on Facebook, Instagram, Twitter, YouTube, and Viber
Related stories:
Amidst the backstage chaos of MFF, Lauren Reid was relatively chill
The best backstage moments at Panasonic Manila Fashion Festival season 8
The "no makeup" look lives on
Panasonic Manila Fashion Festival Season 8: Jun Escario