Confession: I'm a makeup junkie. I love putting makeup as much as possible and have taken a scolding or two from friends for delaying a night out because I cannot leave the house without at least some mascara, lipstick, and BB cream. Plus, I might swipe on some bronzer while en route in the back of the car. You get the picture.
As much as I love makeup products, it's funny how I also love makeup removers. I am constantly on the search of formulations that don't shy away from my waterproof mascaras, cream shadows, and other stay-all-day cosmetics. Making sure your face is free from impurities is, after all, the first creed of beauty. You can't pull off that smoky eye look or that amped–up lip color if your skin is just an utter mess.
In my journey of looking for the best cleansers, I found that there are different types of cleansers as well. Each of which matches not only your makeup removing needs, but also addresses different skin conditions. Between oils and butters and from everyday cleansers to heavy–duty ones, it can get a little bit confusing. Here is a simple guide to which is which so you can find what's best for you.
A word on makeup removers that come in pots: If you're concerned about how sanitary it is to dip your fingers inside, always remember to wash your hands first—and no double dipping! If you want to take it a step further, you can use a small, cosmetic spatula to deposit the product on to your hand to avoid excessive hand-to-product contact.
Cleansing Oil
What It Is: A cleansing oil is usually a mixture of different botanical oils such as sunflower, tea tree, grapeseed, and rosehip, all depending on the skin type it's meant for and the benefits it offers. If you have dry skin, go for ones with more natural oils that offer extra hydration. For oily skin types, don't fret about putting more oil on your face. Try ones with more amino acids that bind to dirt and sebum, the major causes of acne. Sensitive skin types can opt for gentler formulations that have olive oil, which won't ruin the natural balance of your skin.
How To Use: Some variations may occur depending on which brand you may be using, but a cleansing oil is as easy to use as a regular soap cleanser. Dispense one pump on your hand and massage on to your face. As you wash it off with water, you will notice it emulsifies as it melts away your makeup. Continue to wash everything off with water until you feel all the excess oil, product, and dirt has left your face. Some cleansers may leave a bit of oily residue, especially around the eye area, so you may want to follow up with a foaming soap-cleanser.
Try:  The Body Shop Camomile Silky Cleansing Oil (P695/200ml)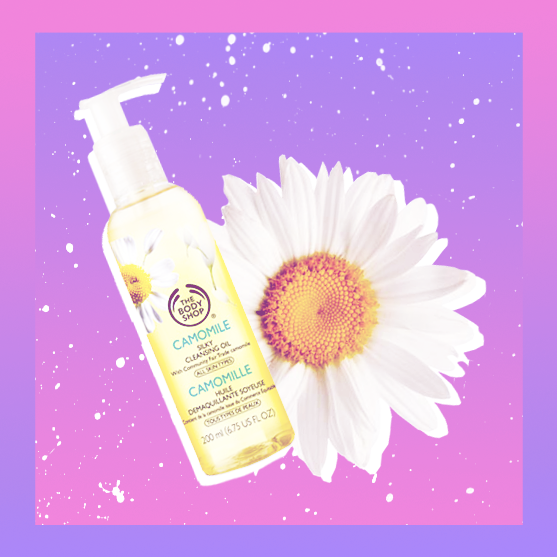 The Body Shop. Available at Greenbelt 3, Glorietta 4, SM Makati, and SM North Edsa. For more information, visit their website.
Cleansing Cream
What It Is: Cleansing creams are an emulsion of water, natural fats, oils, and wax. It's usually best for dry skin, and if you want a more luxurious feel to your makeup removal process. The most iconic example of this is Pond's Cold Cream.
Different cleansing creams are enhanced with other ingredients like baking powder, Vitamin C, or green tea to deliver other benefits like brightening and hydration. However, as silky as it feels on your skin, do not use it to replace your night cream as they often do not contain other anti-aging and renewal properties and may also clog your pores. It's really just for makeup removal.
How To Use:  Massage the cream on to your face with light hands. The amount depends on how much makeup you have on and how tough their wear is. Afterwards, you can either wipe it off with tissue or rinse off with warm water.
Try: Etude House Happy Teatime Cleansing Cream in Lemon Tea (P198/180 ml)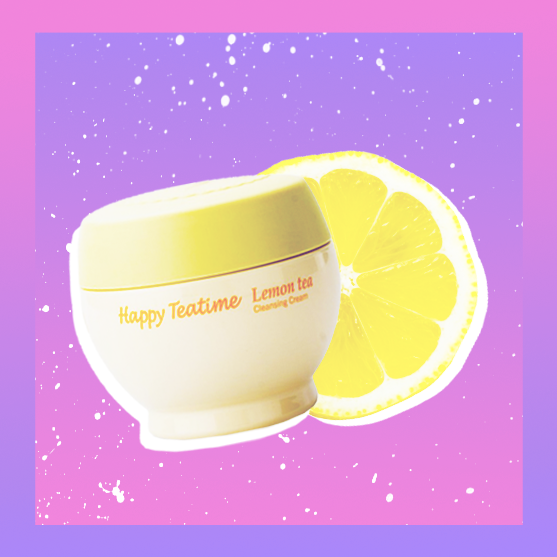 Etude House. Available in SM Makati, Greenbelt 3, and Landmark branches. For more information, visit their website.
Cleansing Balm
What It Is: Also known as cleansing butter, a cleansing balm is a much thicker formulation of almost the same types of ingredients a cleansing cream contains. However, it is more oil-based, which makes it remove makeup more easily along with clearing out dirt, excess sebum, and other impurities. The only downside is that cleansing balms are usually best for people with really dry and sensitive skin who aren't prone to breakouts.
How To Use: You can first take a half a teaspoon full of the product and warm it up in your hands before applying on your face. Massage it thoroughly, yet gently on to your face especially where you have thicker makeup on. Take a warm muslin cloth and use it to clear away the balm along with your makeup. This is a really important step as the warm water helps activate the balm, and the heat also opens up your pores. This will help the balm get all the deep-seated dirt out. Other cleansing balms, like Tony Moly Aquaporin Sherbet Cleanser, emulsify like a cleansing oils upon contact with water.
Try: Tony Moly Aquaporin Sherbet Cleanser (P528/ 90g)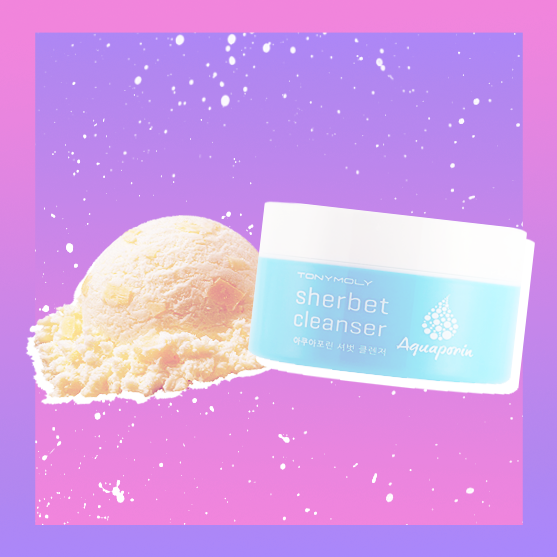 Tony Moly. Available at SM Makati, and SM North Edsa. For more information, visit their website.
Art by Dorothy Guya