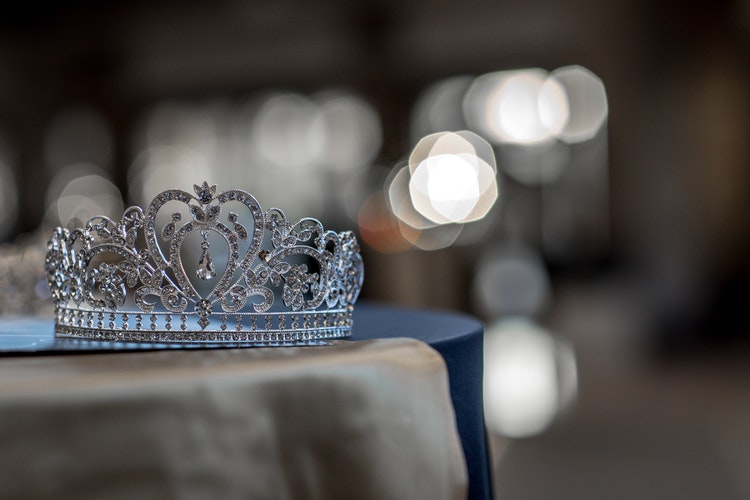 We've witnessed several royal weddings this year. The most high-profile, that of Prince Harry to Meghan Markle, as well as Princess Eugenie to Jack Brooksbank, featured royals marrying "commoners"; Meghan Markle is a well-known American actress while Jack Brooksbank is a wine merchant. These two love stories are the stuff of fairytales. You can just imagine them whisking off to a castle after their respective weddings—off to their happily ever after. Not all royal marriages had the same ending to their loves stories though. Unlike them, some royals had the difficult task of choosing between love or their crown. Here are some of those who chose love.
Princess Ayako
The latest royal wedding to hit headlines was Japan's Princess Ayako of Takamado to Kei Moriya. By marrying the  32-year-old shipping company employee, she officially lost her ties to the Japanese Imperial Family. This is in keeping with Japan's imperial law which dictates that female royals who choose to marry outside of their aristocratic network will no longer be considered a part of the royal family. According to E!Online, "Though she gains a husband and the right to vote, Princess Ayako loses her title, official duties and allowance." Don't worry, it's not as sad as you think. "I am awed by how blessed I am," Ayako told reporters. "I will leave the imperial family today, but I will remain unchanged in my support for his majesty and her majesty."
Prince Philip
Prince Philip is known today as the husband of Britain's reigning monarch, Queen Elizabeth II. But what many may not know is that he is actually a royal by birth first and marriage, second. This means that if he hadn't married the queen, he could have ascended the royal throne of Greece and Denmark (yup, he has claim to two thrones). The political tensions then forced his family to leave and move to France. When he decided to marry Elizabeth II, who was next in line to ascend the royal throne of Britain at the time, he had to sever all ties to his past life and become a British.
King Edward VIII
King Edward's abdication has arguably the most significant impact on British royal history. His decision to marry Wallis Simpson, an American, was not accepted by the Church of England since Wallis was divorced twice. The Church of England that time has very strict rules, including the forbiddance of divorce and remarrying if one's former spouse was still alive. Their relationship was even more controversial because Wallis was still technically married to her second husband when she and the then King of England fell in love. By relinquishing the throne however, he paved the way for the ascension of King George VI, who was succeeded by his daughter, none other than Britain's current queen, Queen Elizabeth II.
https://www.instagram.com/p/BmJiVePnJg_/?utm_source=ig_web_copy_link
Ubolratana Rajakanya
Thailand's Ubolratana Rajakanya was the eldest child of King Bhumibol Adulyadej and Queen Sirikit. When she married an American, Peter Ladd Jensen, she automatically relinquished her royal title. Sadly, their marriage didn't work out. After having three kids, the they divorced in 1998 and Ubolratana returned to Thailand. In 2004, her second son Bhumi, who had autism, tragically died when a tsunami struck the country. According to Listverse, "The former princess has since set up a foundation in memory of her son to help other children with autism and other learning conditions. She is also doing her best to put the past behind her. She has appeared in two Thai movies and is now spotted at public engagements with her family." Still, even after divorce, she is just "Tunkramom Ying," which means "'daughter of Queen Regent."
Johan Friso
One of the most controversial abdications, Johan Friso lost his chance to the throne when he failed to disclose details about his then bride-to be, Mabel Wisse Smit, who reportedly had previous relations with a drug lord and one of the country's most infamous criminals. By marrying Mabel without the parliamentary's necessary approval, he was removed from the line of succession, although he kept his honorific title. Despite the scandal surrounding them, the couple and their growing family became well loved by the Dutch public. Johan was known for his good sense of humor and for being romantic. He reportedly proposed to Mabel by arriving on her doorstep in an all-white suit, holding champagne and roses, knowing that the marriage would lose him his right to be king of the Netherlands. After marrying, Johan worked in the finance sector. Tragically, he died from injuries sustained in an avalanche while skiing in Austria in 2012.
Photo courtesy of Unsplash
For the latest in culture, fashion, beauty, and celebrities, subscribe to our weekly newsletter here  
Follow Preen on Facebook, Instagram, Twitter, YouTube, and Viber
Related stories:
How we talk about the Royal Wedding reveals how we view marriage
Princess Eugenie's choice to highlight her scar was a true royal act
Meghan Markle's something blue on her wedding day will make you swoon
Watch out, the first ever gay royal wedding is about to happen