https://www.instagram.com/p/Bo-xDnWAJL_/
We all know Liz Uy is a girl boss. She has made a name for herself in fashion, but now it seems she's branching out—to food! Well, cookies, specifically. Or so it seems, per our honed-through-the-years investigation #skillz. First clue is, we already know she likes cooking and baking—but that she feels like her baked goods taste better, which she admitted in the video below.
Not to mention, we spotted some of her friends' posts thanking her for the oh-so yummy cookies she sent them, noting how crumbly and chocolatey they were (drooling over here). And now, we're taking Liz's post of a particularly good-looking batch of cookies on her IG Stories, tagging the account @moodbake, as the confirmation we needed for our fan theory.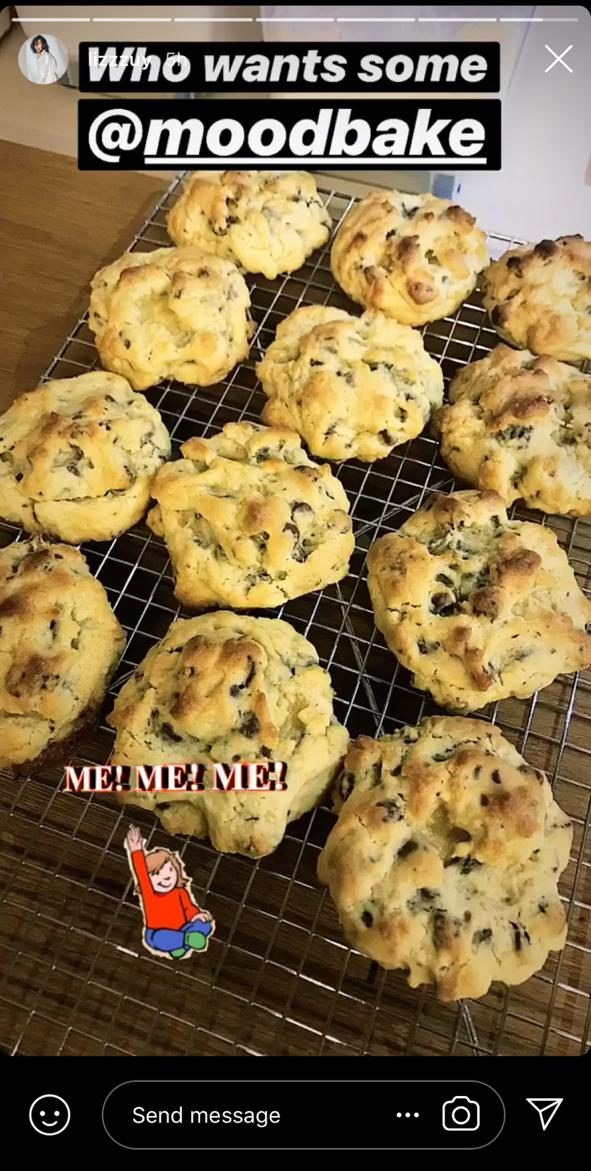 The account is new and it only has a few posts now, but we can already sense it's gonna be big. I mean, just look at that rich mixture with the generous amount of chocolate chips.
https://www.instagram.com/p/BqBznDnAdhj/
There are no official announcements yet, but we'll definitely keep an eye on @moodbake. Plus, you know, we're always down to find out if it tastes as good as it looks.
Photo courtesy of Liz Uy's Instagram account
For the latest in culture, fashion, beauty, and celebrities, subscribe to our weekly newsletter here  
Follow Preen on Facebook, Instagram, Twitter, YouTube, and Viber
Related stories:
Liz Uy brought out the fiesta for Xavi's 1st birthday
Liz Uy's 5-minute makeup look is for on-the-go ladies
Liz Uy reveals Manila's fashion secrets to Vogue
Liz Uy reveals on-the-go favorites for #ChooTravels