It's finally here! Ariana Grande just blessed us with a music video for her hit smash "Thank u, Next." A lot of people got impatient after the launch of the teaser, that Ari had to calm them down.
bitch it's uploading breathe https://t.co/aWPJdgfTso

— Ariana Grande (@ArianaGrande) November 29, 2018
Now that it's up, we can't help but watch and spot a few of our favorite rom-coms and chick flicks—complete with iconic scenes that make us laugh, cry, and gush. How many did you spot in total?
Mean Girls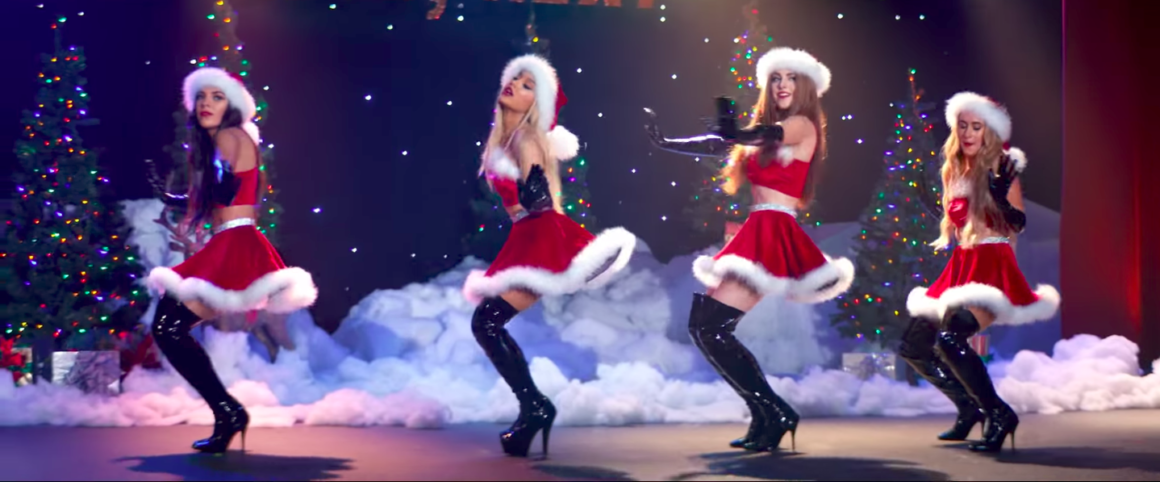 Okay, that opening was totally an homage to Mean Girls—complete with OG Aaron Samuels. We even see them recreate the Christmas performance featuring Kris Jenner playing their über supportive stage mom. We can almost hear her say, "You're doing great, sweetie!"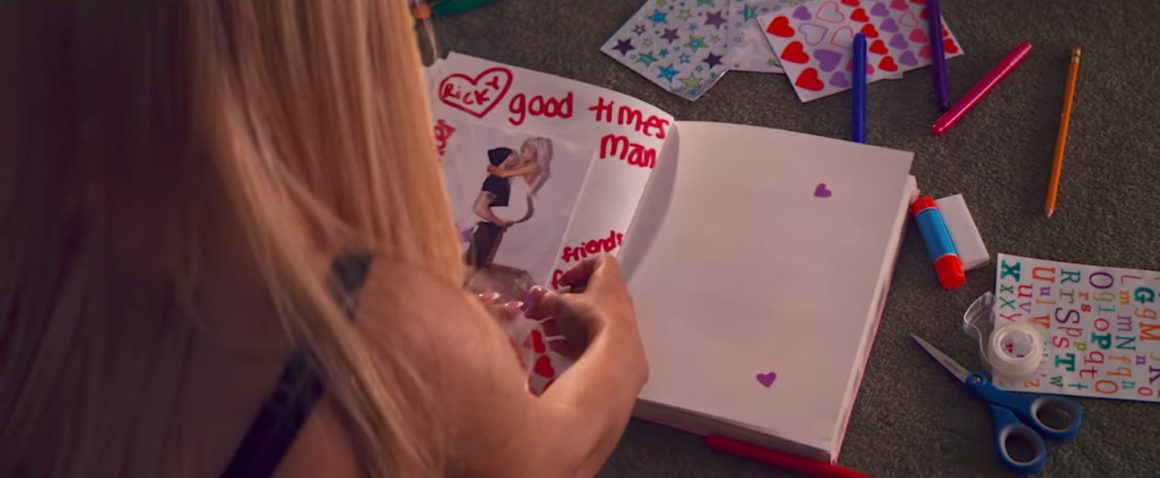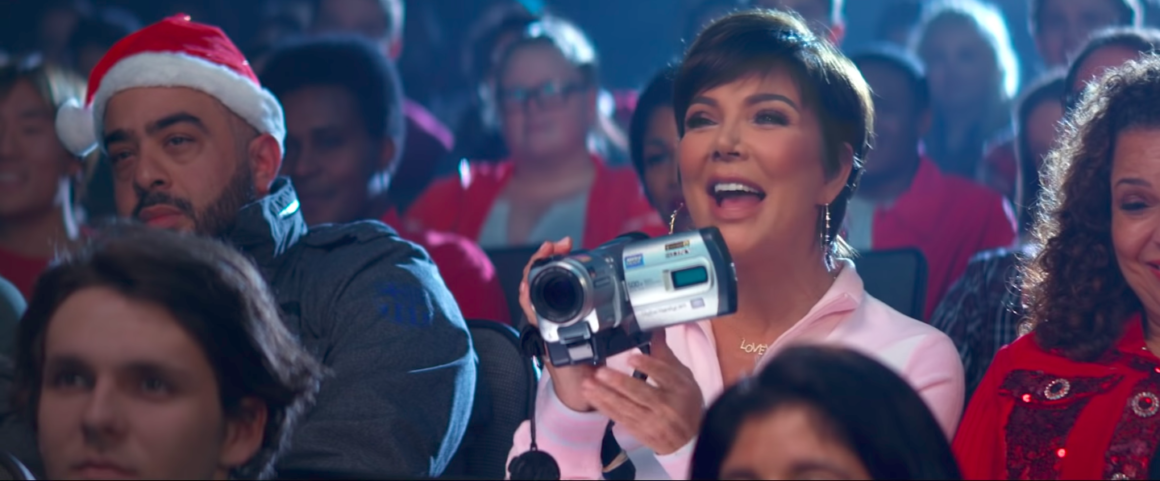 While Ari's version of a burn book contained all the love letters and good memories she had with all of her exes. Thank u, next, indeed.
thank u, next. i'm tryna hang w the sexually active band geeks. https://t.co/KKFdjSqLjJ

— Ariana Grande (@ArianaGrande) November 30, 2018
Bring It On
Remember Torrance sleeping over Missy's house and eventually ending up in a flirty toothbrushing session with Cliff? Well, Ariana made sure to include that plus the cheer routines inspired by the Torros and Clovers.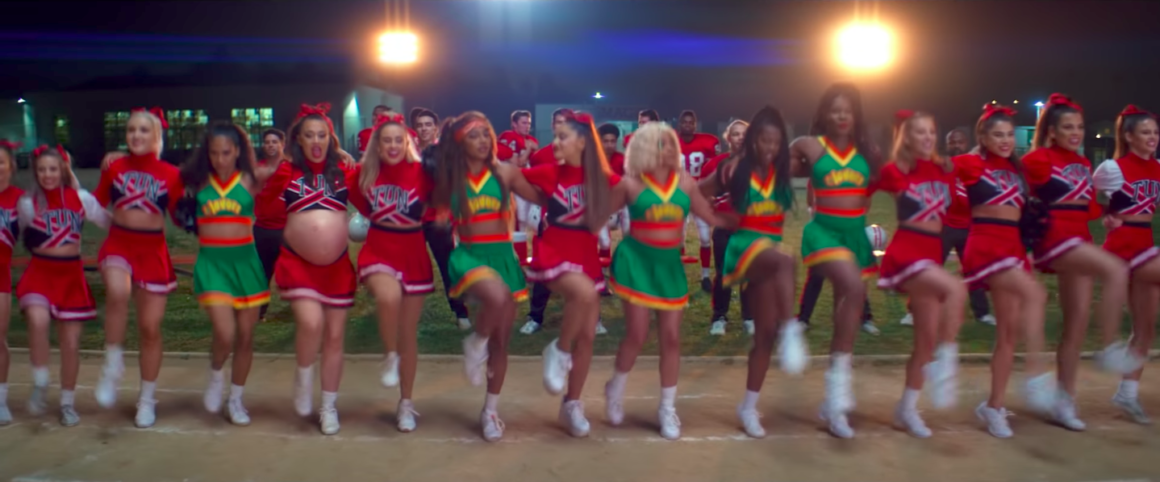 13 Going on 30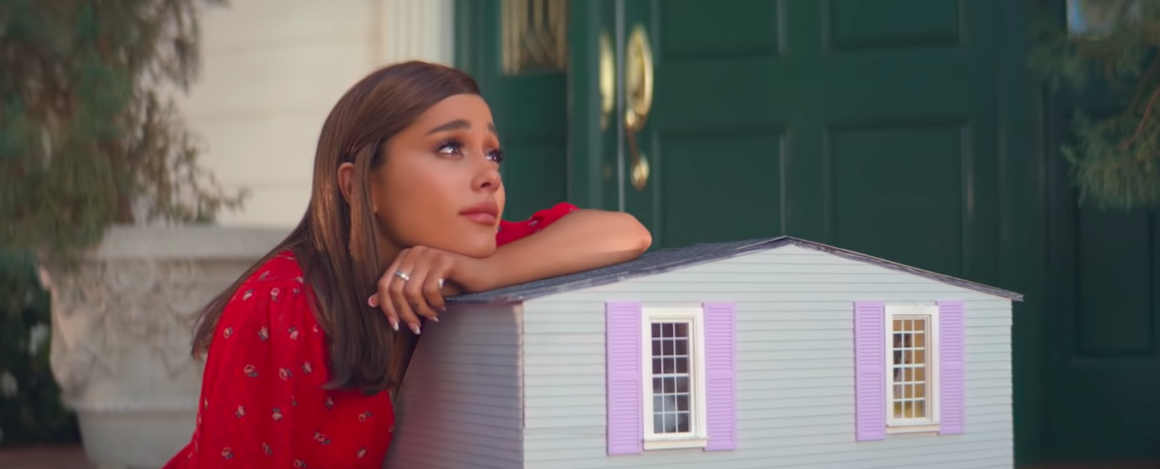 Ari busted out the doll house that looked exactly like Jenna Rink's when she was about to say good-bye to the love of her life Matt Flamhaff—but we all know how that really ended up, right?
But we believe the best part was Mark Ruffalo's response on Twitter after watching the MV for himself!
*sobs uncontrollably* https://t.co/PPEzPP3Gsb

— Ariana Grande (@ArianaGrande) November 30, 2018
Legally Blonde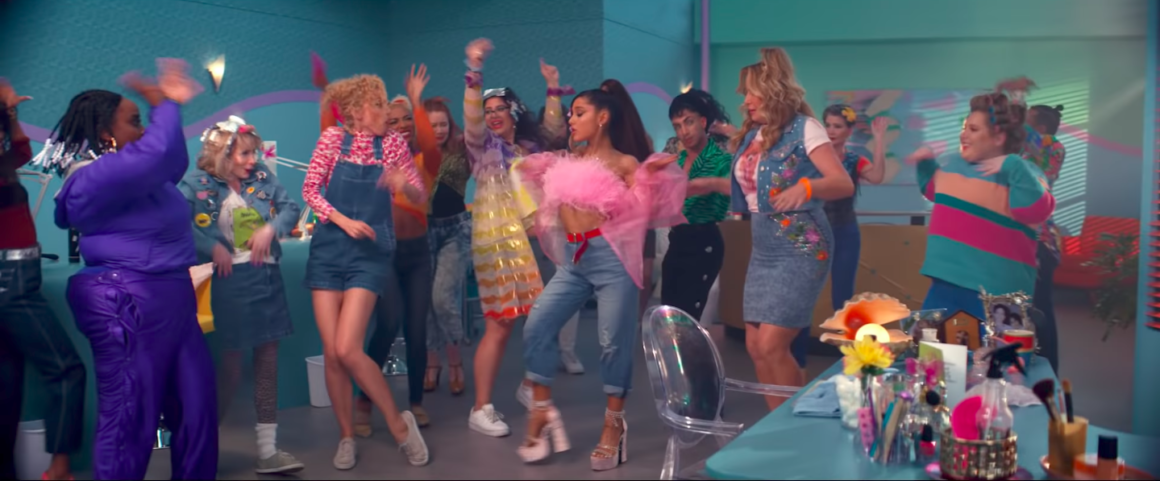 Of course, Ari had to include Elle Woods—the woman who showed us that we can do anything no matter what. Our favorite part, which looks like Ari's fave too, was the scene at the salon when Elle taught everyone about the "Bend and Snap" power move that got Paulette her UPS (ahem, uniform says BDE) delivery man. Teehee!
And Reese Witherspoon approves!
omg we tried to put our own twist on it so legal wouldn't come for us but THANK U. this is the biggest honor. love u more than words. 🖤 https://t.co/BKHjCgS9jk

— Ariana Grande (@ArianaGrande) November 30, 2018
We're pretty sure you're just as obsessed as we are, so we're ending the music video below so you can watch it for the nth time too.
Photos courtesy of YouTube and Ariana Grande's Instagram account
For the latest in culture, fashion, beauty, and celebrities, subscribe to our weekly newsletter here
Follow Preen on Facebook, Instagram, Twitter, YouTube, and Viber
Related stories:
One time Ariana Grande dropped an MV teaser, and it was awesome
Will Ariana Grande feature her exes in the "Thank U, Next" video?
Ariana Grande and Pete Davidson addressed their breakup the mature way
Ariana Grande is moving on from ponytails