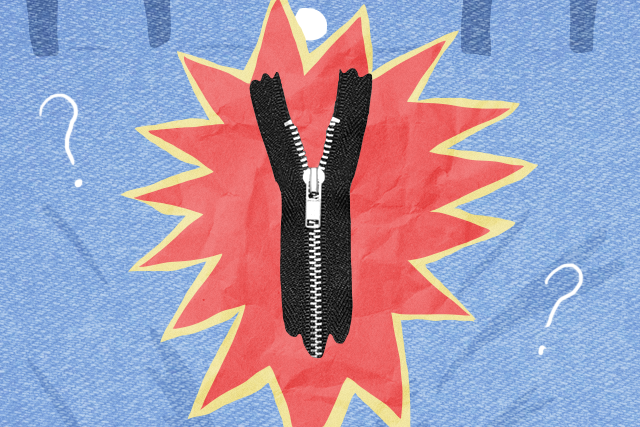 Ariana Grande and Pete Davidson's relationship is the gift that keeps on giving. Aside from their too good to be true story, Ariana has disclosed some very private information. Last week she teased an interlude from her new album, which she said was about Pete. One fan asked how long "Pete" was, referring to the song, of course, but Ariana got a different idea. She replied, "like 10 inches?" She then corrected herself, "I mean… like a lil over a minute." The tweet has since been deleted but people have receipts. After that tweet was sent, people lost their sh*t.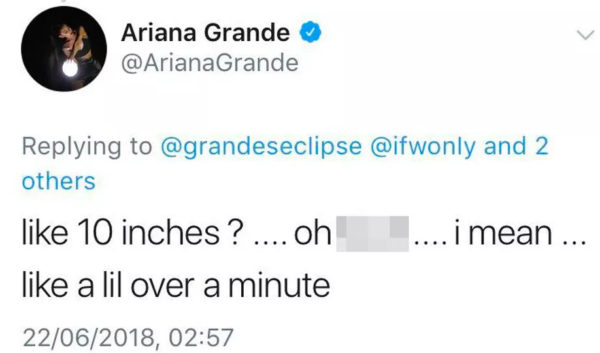 One girl even took this information and described Pete has having big dick energy. "Pete Davidson is 6'3 with dark circles, exudes big dick energy, looks evil but apparently is an angel, and loves his girl publicly."
Pete davidson is 6'3 with dark circles, exudes big dick energy, looks evil but apparently is an angel, and loves his girl publicly the only thing wrong w him is that he's a scorpio but anyway…..id married him within a month too

— Tina (@babyvietcong) June 23, 2018
Since then, big dick energy or BDE for short has broke the Internet. You might be wondering "uh, WTF is BDE?" Well we did some research and here's what we found out. The Cut had a detailed explanation of what it means and described it as "a healthy, satisfied, low-key way you feel yourself." How do you know if someone has BDE? "It's that thing that makes people bogglingly attractive to others, like Pete Davidson. It also is reflected in the way others look at you." They also clarified that you don't necessarily have to have a big dick o have big dick energy. "What we're talking about is really more of an aura, a vibe. There are men with big dicks, but do not ooze BDE. There are men with average little ones who can have so much BDE."
They then proceed with an unofficial survey of celebrities who do and don't have big dick energy. They even mentioned, "crucially, you'll see, you don't have to be a man to have it." And they listed Cate Blanchett and Martha Stewart to prove it. You might be thinking, "Okay, cool! I'm a woman but I can still have BDE." But why are we using solely the dick as a "power" symbol. Last I checked, "pussy is power" too. Women can exude the same sort of aura and vibe without it being described as something to do with a "big dick." Maybe we should keep BDE for those who actually have one and come up with a different one for women. Do you guys have any suggestions? Let us know in the comments section.
Art by Marian Hukom
Related stories:
An intellectual analysis of a man's need to snap his junk
Does girth and length depend on race?
Eight things you didn't know about your vagina
Why are we calling it vagina and not vulva?