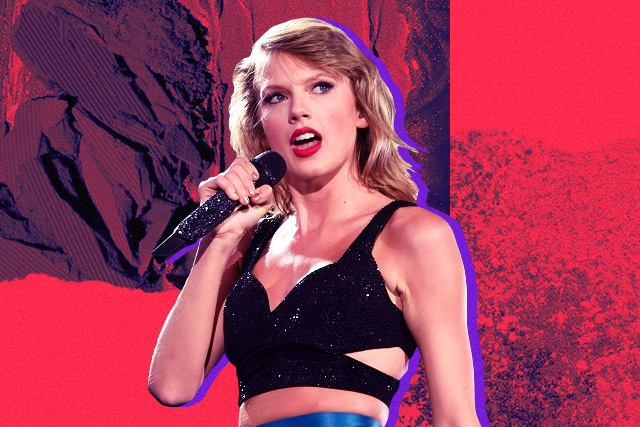 These days, Taylor Swift is keeping it more low-key. But make no mistake, she's still the pop princess. She's had arguably one of the longest-spanning career— we basically saw her grow from an unsure teenager to a strong woman before our eyes. She's been through a hell of a lot and managed to survive. Honestly, I wouldn't exactly call myself a Swifite, but I can't deny the impact she's made on pop culture and the music industry. So in honor of her 29th birthday, we recall her most memorable moments in the limelight, and see how much she's grown.
"Love Story"
Taylor Swift came into our lives and things have never been the same. Kidding. But seriously, she's such a huge part of pop culture, that it really is difficult to imagine our generation without her. Remember how she started? She was a fairly naive teenager singing about young love. Sure, she's had hits before. But I think what cemented her to a certified chart-topper and international stardom was her single "Love Story." The track and accompanying music video, with her looking like a flawless Juliet, was an indispensable memory of my high school life. It remained for 52 weeks at the Billboard charts and six weeks at the top spot.
VMA 2009
Ah, who could forget? In 2009, Tay won the Best Female Video award but Kanye West wasn't having it. Because he was Kanye, he stormed to the stage as she was making her acceptance speech and demanded that Beyonce was more deserving, to the horror of everyone, including Beyonce herself. Poor Taylor was left speechless. Of course, we all know she soon learned how to fight.
Time cover
It wasn't long before the pop star princess singing about relatable anthems became a household name. She's had a lot of seasons in her career but many would agree 2015 was her era. Her face was literally everywhere: Magazines, TV, Internet, you name it. A year before, she was featured by Time Magazine, who called her "America's most important musician," which was kind of prophetic.
Grammy win
2016 was a big year for Taylor too. That was when she won a record number of Grammys, she literally needed help to hold all of them. It was crazy. If you see the photos, you almost feel sorry for her because those must have weighed a ton (I'm assuming), but then you remember: Those are Grammys. Many would kill to have their arms sore from holding them.
Swift with the squad
Taylor Swift and her group of famous women are a sight to behold. They were racked with controversies, for sure. But the squad is such an important part of Taylor Swift that spilled to not just on her personal life. The "Bad Blood" video was such an iconic part of her career, so we have to put this in the list.
RIP, old Taylor
Tay and Kanye has had a long history. After the VMAs, they became friends again. But it seems they're just not meant to be. When Kim Kardashian released receipts of Kanye getting permission from her for that publicized line in "Famous," there was media frenzy and she had to go on hiatus. When she returned, she was more badass than ever. The diss track and video (of not just Kanye but almost everyone she has beef with), "Look What You Made Me Do," was born—along with the new Taylor Swift.