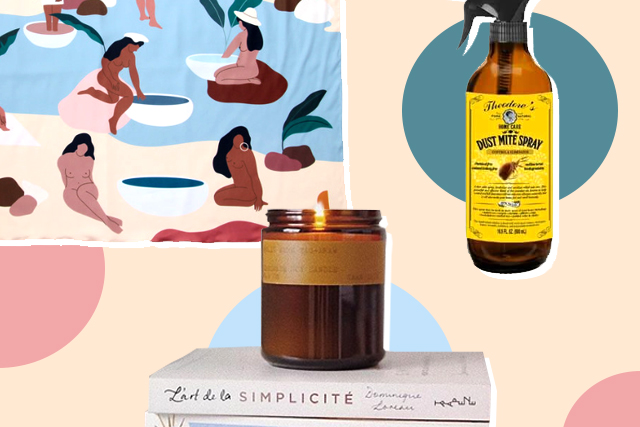 Here at Preen, we're fully aware that adult life doesn't always go as smoothly (and look as beautiful) as curated Instagram feeds. We all face challenges amidst all the good things. Meet Mikka Wee, a former food editor-turned-working gal in Singapore, who's about to share all the ups and downs that come with adulting and living. Welcome to Bless This Mess! 
It's the season for giving, and maybe you could blame it on age, but I have been more inclined to purchase home-themed items for presents this year. I just keep getting more and more inspired (and very impressed) by our local crafters and retailers who are really stepping up their gifting game and making really amazing products; hence, I really want to support them.
This week, I've compiled a quick list of some of my favorite Filipino brands at the moment—brands whose products I use myself (and have duly hoarded so I can have them with me in Singapore). If you're still a bit stumped as to what to give your girlfriends or fellow Titas of Manila, look no further. I hope this list has got you covered.
Saan Saan Handmade Soy Candles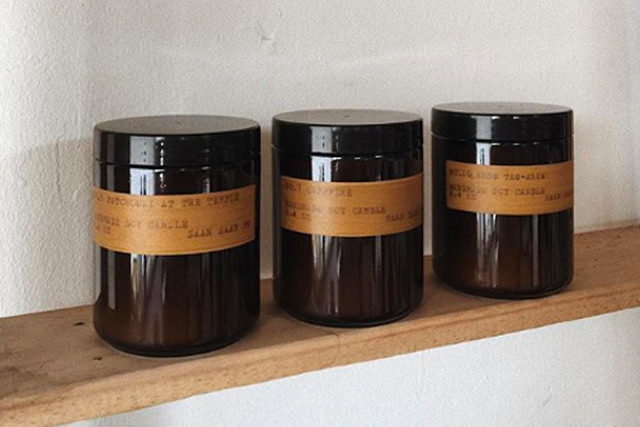 These, without a doubt, have climbed to the top of my list of favorite Filipino brands and products. My friend Chichi introduced me to this soy candle brand, and when I told my mum about it, she got my husband and I a handful of these candles as her housewarming present.
Being "fueled by wander," Saan Saan candles evoke a nostalgic feeling and magically transport you to an environment that bursts of familiarity and comfort. I have several Saan Saan candles now—my favorites being Campfire, Linen Room, and one of their newest scents, Christmas Café—and I also bought a few to gift to my friends here in Singapore. They've got a Pumpkin and Juniper that's absolutely divine, and the Baker St. of Poblacion feels like stepping inside a panaderya. Glorious. Available online.
Theodore's Pure Natural Home Care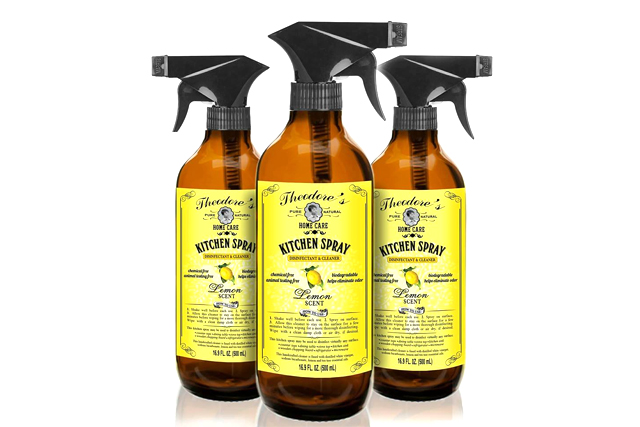 Whenever I visit Manila, I always make it a point to stop by Sesou Nature Source, a kiosk that carries multiple organic brands that my mum and I love such as Human Nature, Oryspa, and the like. One of the brands from their roster, which I am such a fan of, is Theodore's Pure Natural Home Care. As a homeowner myself, I am obsessed with organic cleaners and home sprays that leave my living space sanitized and smelling great.
My current stash from their brand includes the Lemon-Lavender Multi-cleaner Spray, the Dust Mite Spray, and the Anti-Ant Spray. The Anti-Ant Spray is the most recent addition to the group, and it bursts of fresh peppermint (because peppermint is known to drive ants away—they hate the smell!). These types of products are perfect for friends living in their own pad, or who are about to move to their own place. Available online and Sesou kiosks nationwide.
Woo Woo Ritual Goods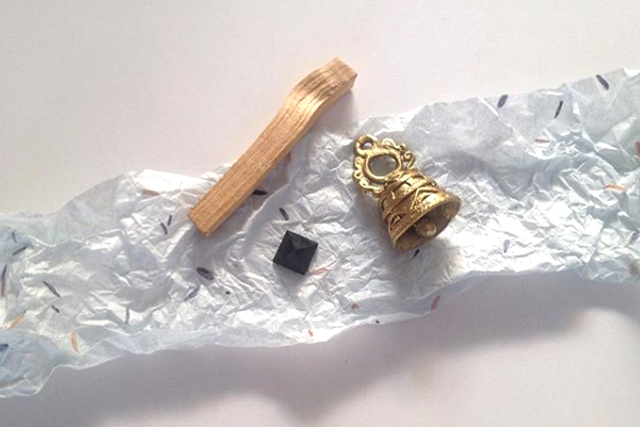 Ever heard of spiritual housekeeping? Woo Woo Ritual Goods sells different sets of energy-lifting kits that help instill harmony and positive vibes in your home. Before heading back to Singapore, I made sure I stocked up on Palo Santo and White Sage to "cleanse" our home with (long overdue!). I also purchased the Abode Well Kit, which is all about protecting the home from negativity and creating a restful and regenerative environment, since I believe that the home is a place to recharge—a sacred space, if you may.
I am also really happy that I got a tiny bell from them to ring in some good vibes—I learned that the bells Woo Woo carry are handcrafted by the T'boli in South Cotabato, a tribe known for their celebrated musical culture. Available online.
Wildflour's

Polvoron

-in-a-Jar
I know, I know. Wildflour is definitely not a newcomer. This NYC-inspired eatery has been around for quite a while now, but the way they diversify their products and come out with new offerings has kept me in awe throughout the years. I'm such a fan of their Sweet Corn Agnolotti, Chorizo Fundido, Crab Mafaldine, and carrot cake, but lo and be hold, they came out with a Polvoron-in-a-Jar that completely changed the nostalgic snacking game. I thought it was very smart of them to bottle up the Polvoron instead of wrapping it in cellophane. It comes with a spoon so you can eat it directly—super satisfying if you ask me. I sincerely believe it's the perfect present for your boyfriend's family or your in-laws. My mum got three jars for my in-laws, and it is taking me all of my willpower to stop myself from popping one open. I learned my lesson: Next time, get a stash of my own. Available at Wildflour Cafe + Bakery in BGC, Rada Street, and The Podium; Little Flour Cafe in BGC, Salcedo Village, and SM Megamall.
Strange Mercy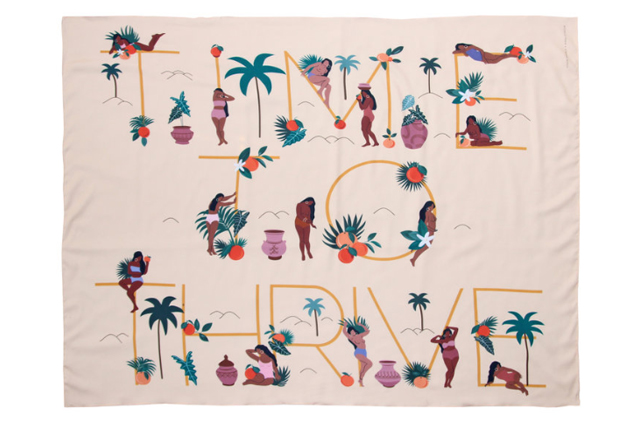 I cannot stress how much I love Strange Mercy. I love the prints, I love the design, I love the attitude. If you've got a girl gang whose national anthem rides along the melodies of feminism and girl power, then this is the brand that's got you and your girlfriends covered. Unfortunately, all their graphic tees have just sold out and will only be back in 2019, but if you have a penchant for scarves, then check out the Pitas and Flow designs. They're absolutely beautiful and chic. Available online.
Disclaimer: The views expressed here are solely those of the author in her private capacity and do not in any way represent the views of Preen.ph, or any other entity of the Inquirer Group of Companies.
Art by Marian Hukom
For the latest in culture, fashion, beauty, and celebrities, subscribe to our weekly newsletter here
Follow Preen on Facebook, Instagram, Twitter, YouTube, and Viber
Related stories:
Preen Gift Guide: Unique picks to bless your yogi friends
Preen Gift Guide: 8 Local gifts for every person in your life
Preen Gift Guide: Secret Santa options under P700
Preen Gift Guide: Local finds for your little tots