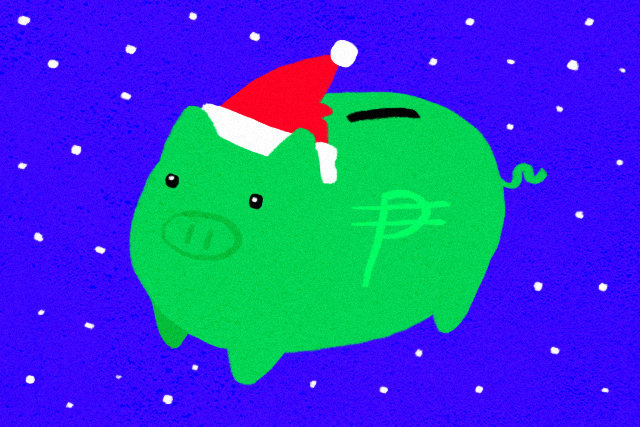 It's exactly one week 'til Christmas today, and if you're still not done shopping and deciding which gift guide to follow, you might wanna wrap it up (pun not intended) soon. We understand there's a lot going on in your life and that the malls are mostly crowded due to the holiday rush. But, you mustn't give up hope on finding last-minute gifts, especially if you're on a strict budget.
If you stroll through a mall often, you'll encounter sort-of low-key stores that sell great items at affordable prices. We're listing them down today for your perusal—some are new, some might already be familiar to you.
Daiso
Ah, Daiso, the Japanese store that's like a blackhole because you'll end up coming out with stuff you either need for your house or you just wanted it for its cute design. We don't blame you though, especially with that P88 minimum price tag on everything from items for your home to pet accessories. Good luck finding something for all the people in your life. Located at 3/F Glorietta 3, Ayala Center, Makati City.
Miniso
This Japanese concept store is a treat for people of any age. If you have a lot of kids in your family, there are stuffed toys and puzzles, and even lunchboxes for their school needs. For homemakers, there are nifty containers and kitchen tools. Miniso also has products in collaboration with Pink Panther and We Bare Bears for the cartoon lovers out there.  Located at G/F SM Makati Annex Building, Station Drive, Makati City.
Mumuso
Just like Miniso, Mumuso has a variety of items. But what sets it apart is its Korean beauty range. You can choose from makeup to the basic skincare products. Best part is they're not pricey and the products do work. (We suggest getting the nail polish, lipstick, and aloe vera gel.)  So if your beauty-obsessed loved one is asking for an addition to their vanity, you know where to go. Located at G/F Greenbelt 1, Paseo de Roxas corner Legazpi Street, Ayala Center, Makati City.
Lazy Fare
Lazy Fare is a sustainable brand selling basics like tops, dresses, and bottoms for as low as P100. Lia Lontoc, managing partner of the brand, told NoliSoli.ph that they aim to lessen their footprint by working closely with local manufacturers and using reclaimed fabrics when making their pieces. I've personally bought a couple pieces here and they're not bad. Go check out their store, you might find something for your loved ones and/or co-workers. Located at 2/F Glorietta 1, Ayala Center, Makati City.
EGG [exciting gifts + goodies]
EGG is known for their minimalist yet trendy bags and pouches that's perfect for every woman. Their items range from P500 to P1,500 depending on the design you want to get for your gifts. The cashier will also put them in a nice paper bag so you don't have to use wrapping paper, and attach a tag you can write on as well. LG/F SM Megamall Building A, EDSA corner Julia Vargas Avenue, Mandaluyong City.
Poporri
https://www.facebook.com/poporri/posts/871474969722089?__xts__%5B0%5D=68.ARCe8wB8mtwgbq1KI_j2T-NhXW9gKplHCSueneyUDP8UDmWyU36OKcsSkEGQHqz-RIZYgbnxC2JIzrD7fCK3zljgZ4OJkPVnDUq93o4-iwN9nsOaAbtyUmN34ecDdAwN85osu75lrbcF1CeooEATN-LJf3eJ2M1HwJY48QhOY_cQ_x5pLEt4hB5_NP7o7xkPnZzVzsGD4lpKaZyseRq14Zrfl1tf2OhliZQCIT41eMRnnNswjPuQv5R7K3ts4CD2nYXKzmQG-wB-21ZkURTqG_KEjgdtOW_QoK2nheJUZK1LMnLUqqBEAkEqMBAX1_DT-HzYlq3gfy4edzshCm3o3-E&__tn__=-R
This is a new discovery for me while I was gift-shopping in Ayala Circuit Mall. Poporri is also a Korean concept store with a variety of items from pillows, small speakers, to different styles of bags. One that caught my eye was a small curling iron that cost around P200 (or even less). You might know someone who's in need of this, especially if they like to travel a lot. Located 2/F Ayala Circuit Mall, Symphony Drive, Makati City.
Ilahui
Ilahui is a lifestyle store and café in one. The most affordable items they have are less than P100, and you're sure to find anything that can be used for any room in the house and even in the office. But if you're undecided on what to give your loved ones, you can always check out their café for desserts. (We suggest the tin cake. So good.) Located at 2/F Uptown Mall, 36th Street, Uptown Bonifacio, Bonifacio Global City, Taguig City.
Art by Marian Hukom
For the latest in culture, fashion, beauty, and celebrities, subscribe to our weekly newsletter here
Follow Preen on Facebook, Instagram, Twitter, YouTube, and Viber
Related stories:
Preen Gift Guide: Unique picks to bless your yogi friends
Preen Gift Guide: Grab these novelty items from Asian shops
Aside from shopping, here's what you need to do this Christmas
Which gift best suits your loved one's personality?