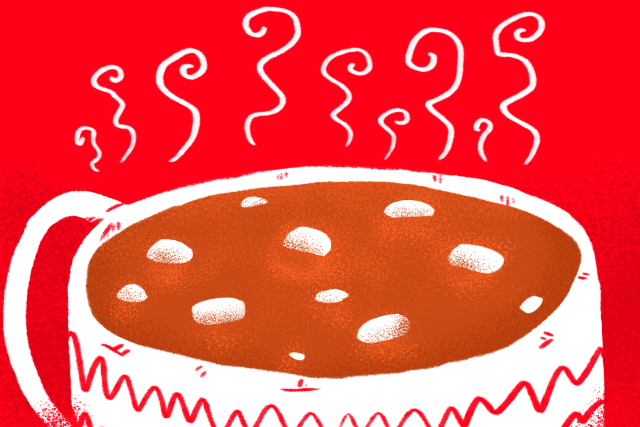 Christmas eve is finally here and I am looking forward to many things today. Aside from opening up gifts later tonight, I'm dreaming about the food I'll be having. I'm also thinking about a great addition to the feast: hot chocolate. If you don't already have a steaming pot of this on your kitchen counter, I suggest you start making one right now. I listed some recipes below for something different from the classic. These range from sweet ones with caramel and even a spiked one for the adults. Keep reading and get the family to help you make a few batches of these.
Salted Caramel Hot Chocolate
Get a balance of different flavors with this drink. You'll taste the bitterness from the cocoa, sweetness from the caramel, and a hint of salt. This is the perfect end to a heavy savory meal.
Ingredients
4 cups milk
1/2 cup sugar
1/4 cup cocoa
1/3 cup water
1 tsp vanilla
2 tsp sea salt
2 tbsp caramel sauce
Whipped cream
Procedure
1. Boil water and add sugar, cocoa, and salt for one minute.
2. Add milk, vanilla, and caramel sauce.
3. Wait for mixture to cool down and then pour into a cup.
4. Top with whipped cream, caramel sauce, and sea salt.
Spiked Hot Chocolate
Enjoy hot chocolate with a kick of alcohol. This is the grown up version of your favorite Christmas drink but pace yourself with this one.
Ingredients
1/2 cup unsweetened cocoa powder
1/2 cup sugar
4 oz semi sweet chocolate
1 tbsp vanilla extract
6 cups milk
1 cup Baileys
Mini marshmallows
Procedure
1. Chop up the chocolate and add in a pan.
2. Add the rest of the ingredients, except for the Baileys.
3. Let the mixture slow cook for one hour and 30 minutes but don't forget to stir in between.
4. Mix in the Baileys and serve with mini marshmallows.
S'mores Hot Chocolate
Let the little ones experience s'mores in a cup with this recipe. It has the creaminess of hot chocolate and the crunch and gooeyness of a classic sweet treat.
Ingredients
3 cups milk
1/4 cup cocoa powder
2 tbsp chocolate syrup
Graham crackers
2 tpsb Sugar
Salt
Marshmallows
Procedure
1. Preheat your oven to low boil.
2. In a pan, heat the milk for five minutes.
3. Add in cocoa powder, chocolate syrup, sugar, and a pinch of salt.
4. Whisk the mixture until everything is combined.
5. Line the rim of the mugs with graham crackers and pour in the hot chocolate.
6. Top the mugs with marshmallows and place them in the oven until browned.
Peppermint Hot Chocolate
Nothing says Christmas in a cup like chocolate with hints of peppermint. For this recipe, you can customize it depending on what you're craving. You can use different types of chocolate like milk or dark, and adjust the amount of peppermint extract used.
Ingredients
3 cups milk
1 cup chocolate chips
1 1/2 cup cornstarch
1 tsp peppermint extract
Procedure
1. Pour milk in a pan over medium heat.
2. Let it simmer and add the chocolate.
3. Stir the mixture until the chocolate melts.
4. Add peppermint extract and cornstarch and whisk until the mixture is smooth.
5. Top with whipped cream, candy canes, and crushed peppermint candies.
Art by Marian Hukom
For the latest in culture, fashion, beauty, and celebrities, subscribe to our weekly newsletter here  
Follow Preen on Facebook, Instagram, Twitter, YouTube, and Viber
Related stories:
Hot chocolate drinks that are perfect for sweater weather
This is why cold brew is better than iced coffee
Make your morning coffee less basic
Dessert o' clock starts with these chocolate tin can cakes