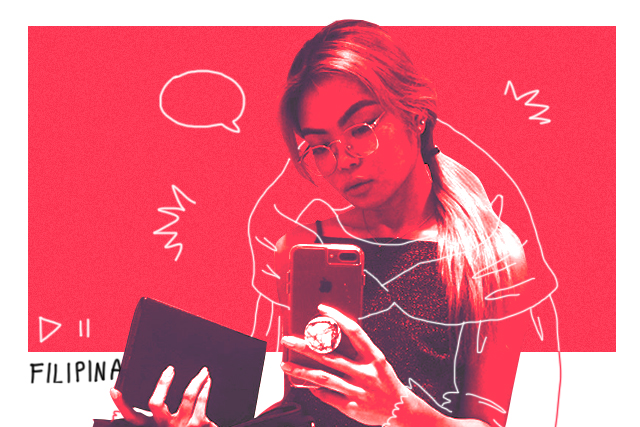 Before YouTube became the online video giant that we know today, I was tuned in to a Pinay vlogger named Anna Tan (also know as "thecountessanna" on the platform).
Let me set the scene: I was a first year college student in UST and someone shared her "Why Nursing, Anna?" video. At first, I thought it was a rant video where she complains about her experience as a nursing student. But really, it's not filled with angry anecdotes. She shares personal tips for students who'll take up the same course (or any course), as well as make light of situations she would find annoying. She also told her viewers about the rewarding feeling of being able to take care of "challenging" patients while she's on hospital duty.
I started watching all her vlogs where she just talks about random topics like what people shouldn't do in the cinema, the types of people you meet at the bar, and Q&As with her fans. I, and a lot of her viewers back then, practically watched her go from YouTube star to a TV host.
Fast forward a few years later, Anna stopped doing vlogs, but her viewers are still following her life updates on Instagram while she's working in the US. People moved on, watched other videos—still, many wondered whether Anna would still make vlogs like before. She even addressed the queries in a series of Instagram Stories.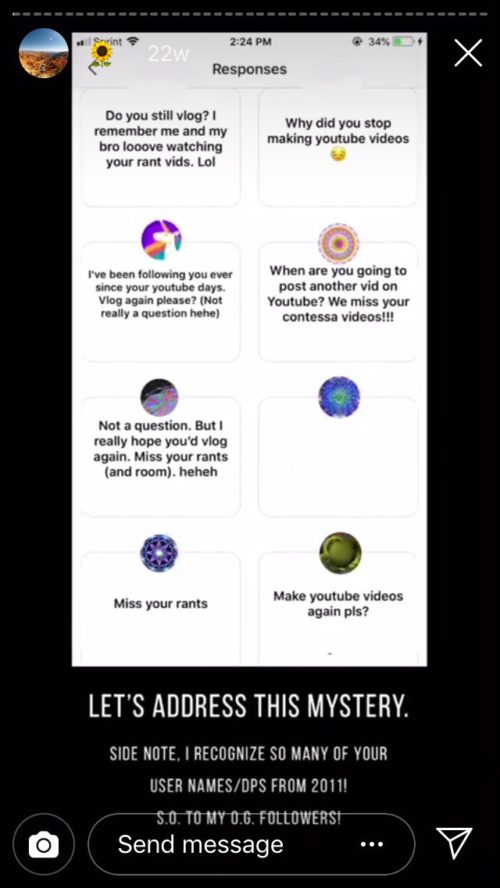 Before Christmas, Anna went on IG Live to talk to her followers for an hour as part of her Philippine homecoming. Again, she explained why she's not doing YouTube anymore, didn't pursue a nursing career, and how she found a career in copywriting. When asked about vlogging, Anna said if she comes back, she'll talk about the modern Filipina.
Anna went on to explain that the modern Filipina is one who has agency—they can choose their path, whether to have a baby or not, and be able to date and sleep with guys they like. The last two is still an iffy subject here in the Philippines but it is something that women here need to know and hear. They shouldn't be on the receiving end of this society's archaic and patriarchal belief system anymore.
This kind of content from a Filipino YouTuber isn't common because these are still considered taboo in our conservative society. Plus, the usual videos we see from local vloggers—even foreign ones, actually—are tutorials, mukbangs, drama reporting, and the usual challenges that make viewers laugh. They're obviously attracting a niche audience.
What Anna's proposing is something that her viewers would appreciate. Especially those who are looking for content that's appropriate for their age, something they can learn from, and just real talk that they might not hear from anyone else. Because if there's anyone who's proven that she won't filter her words on topics that need discussing—be it silly or serious—it's Anna Tan.
Art by Marian Hukom
For the latest in culture, fashion, beauty, and celebrities, subscribe to our weekly newsletter here
Follow Preen on Facebook, Instagram, Twitter, YouTube, and Viber
Related stories:
YouTuber tips: Videos you can make if you're starting a channel
The addiction and downside of watching "drama" channels
Watch Hello Kitty make fun of herself on her YouTube channel
This is why we skip all those YouTube ads