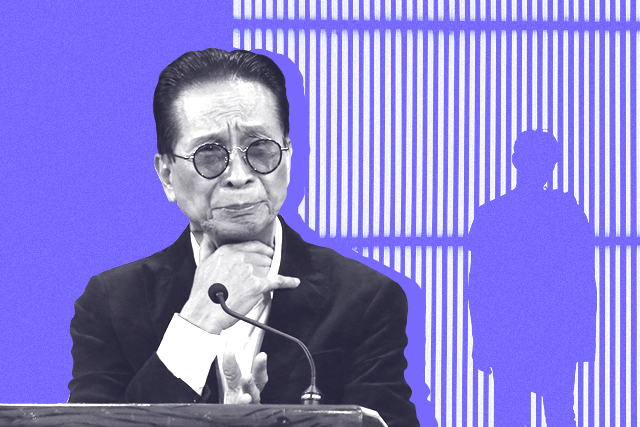 "To me, nine [years old] is fine," presidential spokesperson and legal counsel Salvador Panelo said regarding the lowered age of criminal liability. He added that, at this age, these kids have the same discernment as those who are 12 and 15 years old. "Sa Criminal Law, kapag may discernment ka na, you know what is bad and good e may problema ka sa batas. You will be accountable." (In Criminal Law, if you have discernment, you know what is bad and good. You will be accountable.)
Wow, I can't believe he's talking about children like that. Minors can't even give informed consent yet. So what is with the assumption that they should be responsible for crimes that they're most likely doing without proper judgment?
MYTH: "Dapat ikulong yan dahil alam na nila ang ginagawa nila."

FACT: Ayon sa neuroscience at child development studies, brain function reaches maturity only at around 16 years old. #ChildrenNotCriminals #NoToLoweringMACR #NoToLoweringOfMACR #TulongHindiKulong #JailNoChild pic.twitter.com/AIUHh3t8fu

— UNICEF Philippines (@unicefphils) January 21, 2019
According to officials who've voted for the amendment of the Juvenile Justice and Welfare Act of 2006, they agreed to lower the age from 15 years old to nine because, they believe, it's "protecting children from being used by ruthless and unscrupulous criminal syndicates to evade prosecution and punishment." Oriental Mindoro 1st District Rep. Salvador Leachon also explained that this isn't an anti-poor measure but a "pro-children administrative measure."
Sen. Risa Hontiveros argued that the government should be focusing on the big shots who are exploiting these kids to commit crimes. Sen. Nancy Binay also said in a statement, "As a mother of nine-year-old twins, alam ko na sa ganitong edad wala pa silang tamang kakayahan to decide kung ano ang tama at mali." (As a mother of 9-year-old twins, I know that they still don't have the ability to decide what is right and wrong.)
Both of them made valid points. UNICEF cited research on the dangers of lowering the age of criminal liability. Contrary to what our government officials have said, this will still increase the risk of children "being used in criminal activities at increasingly younger ages," as well as "compromising completion of education and access to opportunities for vocational skills, and stigmatizing them as criminals and exposing them to further violence, neglect and social exclusion."
If lowering the age of criminal responsibility to 9 years old is meant to protect children, what's going to stop syndicates from exploiting even younger children? #ChildrenNotCriminals #NoToLoweringOfMACR #NoToLoweringMACR #TulongHindiKulong pic.twitter.com/BlIYLmsTUh

— UNICEF Philippines (@unicefphils) January 21, 2019
On the note of Sen. Binay's argument, it ties in with the fact that minors can't give consent and they can be easy targets for manipulation. Panelo saying that they have that level of discernment to commit a crime is like saying they can agree to sex at a young age. The PH age of consent is still 12 years old for crying out loud. Now, they want to start throwing grade-schoolers in jail.
Children in this country, especially those who live in poverty, are victims of the system. There are still underage laborers who are breaking their backs to earn for their families. These are the same children who are forced to do illegal acts to survive. Plan International even noted that when the Philippine government implemented the same rule from 1995 to 2000, children "experienced rape, torture, and other forms of inhumane treatment."
https://www.facebook.com/planphilippines/photos/a.112467815503730/1132303923520109/?type=3&theater
To fix a problem, you must attack the root, not the ones who are affected by it. It's simply counterproductive for the government to fight the wrong enemy and then guise it as "pro-children" when the children are the ones who'll suffer the most in the end. If you want to get them out of doing crimes, you first improve existing laws; and more importantly, give children a chance at life—an education, a steady livelihood for their families—and not jail time.
Art by Marian Hukom
For the latest in culture, fashion, beauty, and celebrities, subscribe to our weekly newsletter here  
Follow Preen on Facebook, Instagram, Twitter, YouTube, and Viber
Related stories:
Sen. Risa Hontiveros isn't happy with the lowering of the age of criminal liability
How we feel about Pres. Rodrigo Duterte's têtê-à-têtê with Atty. Salvador Panelo
Raising children as they age is like level-up challenges in a game
The PH age of consent is 12 years old and you should be alarmed