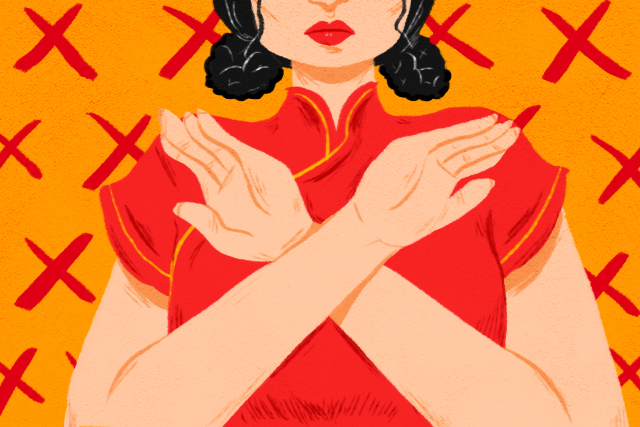 Chinese New Year 2019 is tomorrow. You know what to do: bust out the tikoy, wear something red, and even visit Binondo for lunch with family and/or friends.
Now, I don't have Chinese blood but some of my family members love celebrating Chinese New Year even if it's just in a small way. The rules I've heard mostly come from my relatives' secondhand knowledge and what I've read and heard through the years. But then, I realized that you don't usually hear about what you shouldn't do during the occasion. I mean, Filipinos have a list of traditional do's and don'ts. If you're as curious as I am, here are what various Chinoys have told us about what not do. Take notes for tomorrow!
Don't wear dark colors
When they say you should wear red, they mean it. Janelle De Guzman tells us that "happy colors" like red, yellow, and gold "symbolize good luck, happiness, and prosperity." While dark colors like black and gray will attract the opposite.
Radio DJ Stan Sy adds that black is also synonymous to death. He also says that you shouldn't wear white because it's "our color of mourning."
Cleaning should be done before midnight
Engineers Hans Sy and Chi Wei both say that sweeping the floor on the day of the Lunar New Year (Feb. 5) isn't allowed because there's a chance you'll throw out the good luck that's gathered in your home. CNN Travel expounded on this, stating that if you're going to clean your house and throw out the trash, do it before midnight to remove any bad luck accumulated in the past year. You're also not allowed to wash dishes on the day of.
If you failed to do this or missed out on any tasks before midnight, you'd have to wait for the second day (Feb. 6) to continue your chores.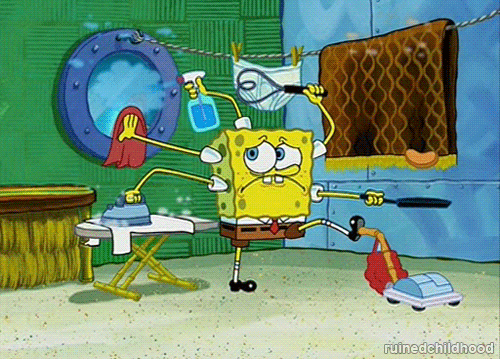 You can't wash your hair
Hans also mentioned that you're not allowed to wash your hair on the first day of the Lunar New Year. The reason is similar to the previous point because, according to China Highlights, the Chinese character for "hair" (发 or "fa") has the same pronunciation and character as in "facai" (发财), meaning "to become wealthy." So, the act of washing your hair is seen as washing away your fortunes.
Skip the meds
"Drinking medicine [on the first of the Lunar New Year] is prohibited," says engineer Jinno Uy. Apparently, there's a superstition that you will either get ill or your condition will last for a year. (Take this advice with a grain of salt, especially if you have prescription meds.)
Fighting isn't particularly good
Arguing with people isn't good at any time of the year. But if you don't want to sever any ties, don't do it during the holiday. "[If you fight with loved ones during the Lunar New Year,] because it symbolizes a bad start with your relationship with them," Janelle says. She says that the holiday highlights families and friends sticking together for the entire year. This is also why glutinous food like tikoy and tang yuan (black sesame rice balls) is served.
Art by Marian Hukom
For the latest in culture, fashion, beauty, and celebrities, subscribe to our weekly newsletter here  
Follow Preen on Facebook, Instagram, Twitter, YouTube, and Viber
Related stories:
Get ready for Chinese New Year with limited-edition makeup
Office-appropriate clothing for Chinese New Year
How to cook tikoy like a #GirlBoss
Would you pay $1,500 to rent a boyfriend for Chinese New Year?