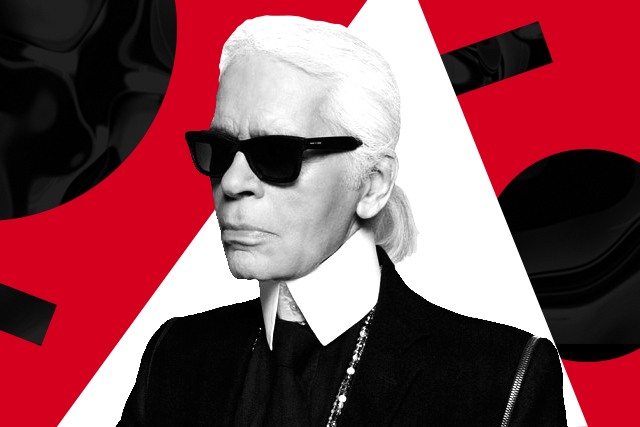 The world was shocked at the news of the death of Karl Lagerfeld, one of the most prolific names in fashion. With his signature ponytail and dark suit and glasses, the man has become an icon that transcended even the world of fashion.
Born Karl Otto Lagerfeldt in the 1930's in pre-war Germany, the renowned designer's first professional foray in fashion was in Paris, where he moved as a young teenager. He worked for labels such as Balmain, Fendi, and Chloé, before finally residing in Chanel in 1983, where his most important works were realized. As the French fashion house's creative director, among others, his artistic genius can't be denied. In many ways, he is considered a trailblazer and a true visionary.
This is what people in fashion and the lives he touched remembered as they took to social media to pay tribute to the designer.
It is evident Karl is a hero to many. While we don't contest his contributions to the world of fashion and pop culture, we think it's also important we don't forget his toxic behavior, especially since they were grave and something he never really apologized for. Simply dismissing them would mean dismissing without any regard the stories of people he hurt too.  
For instance, he infamously tried to discredit the #MeToo movement. He called models "sordid," "stupid," and "toxic" for coming forward about accusations of sexual harassment on the job, stating that if they don't want to have their "pants pulled down," they should instead join a nunnery. He also made crass statements like, "Chanel is an institution, and you have to treat an institution like a whore—and then you get something out of her." Not to mention, he previously stated that Coco Chanel "wasn't ugly enough" to be a feminist.
His fatphobic statements over the years have also been a source of backlash. "No one wants to see curvy women. You've got fat mothers with their bags of chips sitting in front of the television and saying thin models are ugly. Fashion is about dreams and illusion," he infamously said. Even famous women, like Adele and Heidi Klum, whom he called "a little too fat" and "simply too heavy and has too big a bust," respectively, weren't safe from his fatphobic remarks.
He also made racist and anti-semitic statements. In 2017, he made it known that he's against Syrian and Muslim migrants taking refuge in Europe. "One cannot—even if there are decades between them—kill millions of Jews so you can bring millions of their worst enemies in their place," he said.
Body positivity advocate Jameela Jamil and musician Questlove were among the few who stressed that these facts about the "fashion legend" shouldn't simply be forgotten.
https://twitter.com/jameelajamil/status/1098005640461586432
https://twitter.com/HanAlolaSH/status/1098009877404942338
Agreed. In his own words: In a 2018 interview, Lagerfeld stated that he was "fed up" with the #MeToo movement and that what shocked him the most was "the starlets who have taken 20 years to remember what happened. Not to mention the fact that there are no prosecution witnesses"

— Thank God for 2020 (@Huanne) February 19, 2019
He lived in his bubble. With all the greed and hate that's been encouraged by agent orange here in the USA. I truly makes me sad and angry that folks forget his horrible remarks because he's a genuis. I can't live like that.

— Sherri Rosen (@sherrirosen) February 20, 2019
While it's true his good works for other people can't be disregarded, the problem lies in people thinking those can easily cancel out his faults, no matter how grave they were. Glorifying him and turning a blind eye on his repugnant behavior because of his status is the reason why those kinds of toxic cultures he promotes continue to exist.
Art by Marian Hukom
For the latest in culture, fashion, beauty, and celebrities, subscribe to our weekly newsletter here  
Follow Preen on Facebook, Instagram, Twitter, YouTube, and Viber
Related stories:
Fashion icon Karl Lagerfeld has passed away at 85
Karl Lagerfeld attacks Angela Merkel with Holocaust comment
Stan Lee did great work but let's not forget about these allegations
Director Bernardo Bertolucci may have passed, but we will never forget what he did