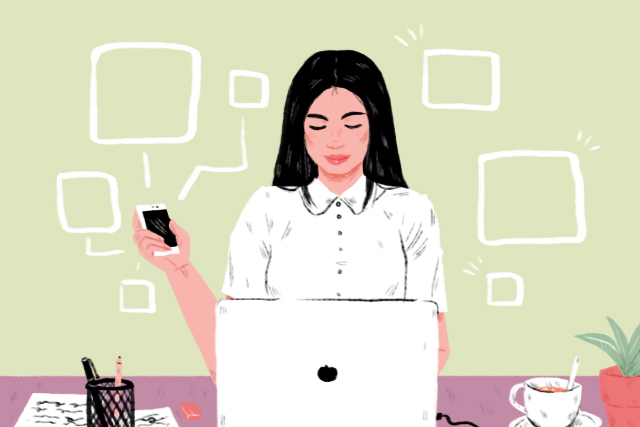 Work can be a drag and oftentimes we just want purposely distract ourselves from what we to do. Sometimes it's easier to ignore your responsibilities, until you're past the due date. One way to stay motivated is by using apps meant to help you increase your focus. Trying to stop yourself on your own might be difficult so getting a little extra help won't hurt. Not sure where to start? Download the apps below.
Brain.fm
If music helps you focus, give this app a try. It is separated into three categories: focus, relax, and sleep. Under each, there are different types of soundtracks from chimes to beach, and ambient. Each track is two hours along. This is a great way to drown out noise in the office. It also helps you keep track of what you've accomplished in that allotted time. I might try this out because sometimes my own playlists distract me and I end up singing and dancing in my seat. Available on Apple iTunes Store and Google Play.
Freedom
Most jobs require you to use a computer for a certain amount of time. The downside of this is that there are so many distractions online. No matter how hard you try avoid it, I'm sure you have a few windows dedicated on social media, games, and even online shopping. I don't blame you but let's take the extra step to stop it. If you really can't help it, use Freedom. This allows you to block distracting websites for a certain amount of time. Try to see how much faster you work when you do this. Available online.
RescueTime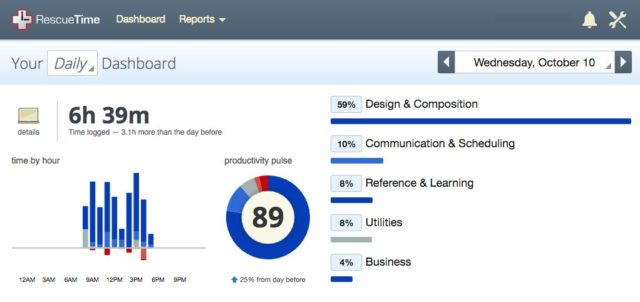 Have you ever wondered how much time you spend on different applications and websites? Once installed on your computer, RescueTime tracks these. You'll be able to see the percentage of each app and website. That way, you can adjust accordingly and cut off whatever is unnecessary for work. Sort of similar to Apple's Screentime. Available online.
Forest
https://www.facebook.com/forestapp.cc/photos/a.656840944370076/1759365500784276/?type=3&theater
Have you ever picked up your phone to check a message and all of a sudden, two hours have passed? Yeah, that happens to me too. Forest found a way to gamify this problem. When you want to focus, plant a tree and then it will take some time for it to grow. If you leave the app, the tree dies. While it's growing, use that time wisely to actually get work done. Bonus: If you use virtual coins on the app, a donation is made to plant actual trees via Trees for the Future. Available in Apple iTunes Store, Google Play, and  Chrome Web Store.
Flowstate
If writing is part of your job, Flowstate will help you keep focused. The way it works is if you stop typing for more than five seconds, the app will delete that whole block of text. All you have to do is set a time, let's say five minutes and then keep on typing. Just keep churning out words until the timer stops. Once it's done, go over what you wrote and edit before starting another session. This might be the cure to mental blocks. Available on Apple iTunes Store.
Art by Marian Hukom
For the latest in culture, fashion, beauty, and celebrities, subscribe to our weekly newsletter here  
Follow Preen on Facebook, Instagram, Twitter, YouTube, and Viber
Related stories:
Crush your 2019 goals with these apps
My 7 must-have apps for every working gal
How meditation apps can help you de-Stress
Online dating apps: Where you look for baby mamas and ask for skincare tips