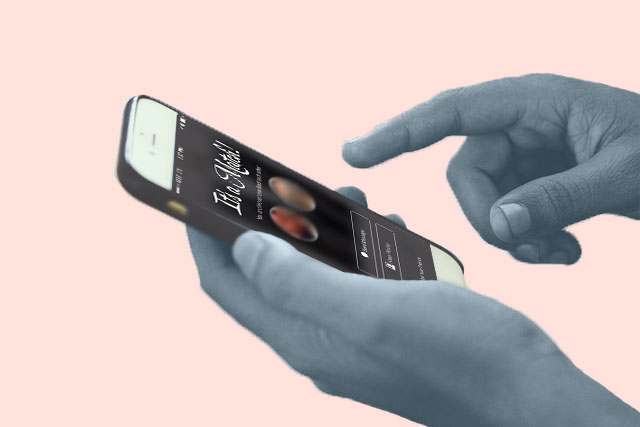 Online dating apps have two purposes: to meet potential dates and to read funny (sometimes unusual) messages from users.
I always had this impression that viral Tinder screenshots were only created for meme-worthy purposes. "No way is that conversation for real. That's too weird" is what I would think while reading them. But thanks to friends and acquaintances who shared their experiences for proving me otherwise.
Whether you need a witty conversation starter or just need something to fend off creeps, here's a collection of responses that you can use. Or just read them for the laughs.
When someone gets straight to the point way too fast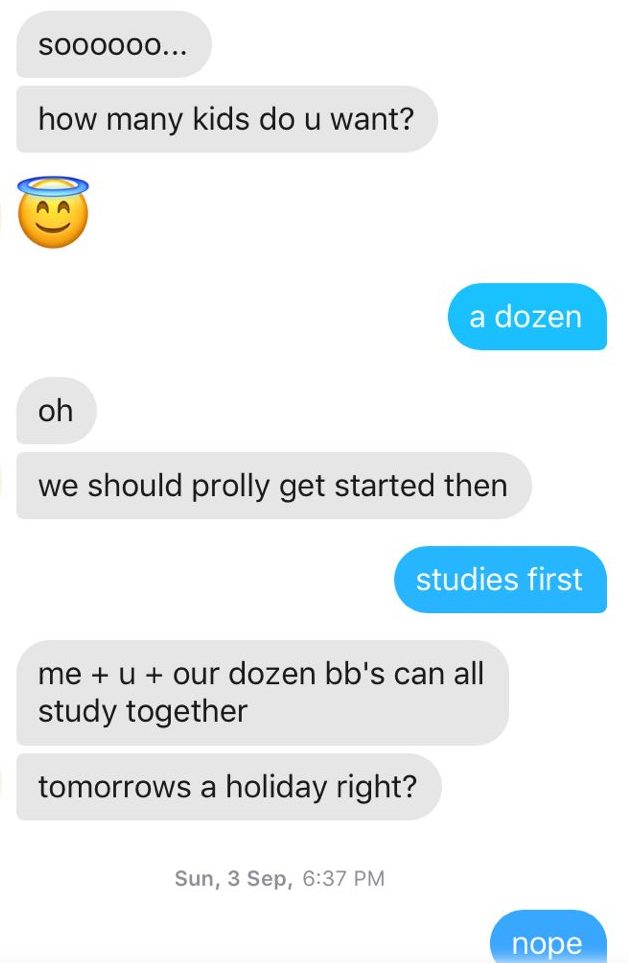 We heard of Tinder as a hookup platform. But we weren't aware it's also a baby-making app.
Dogs make everything better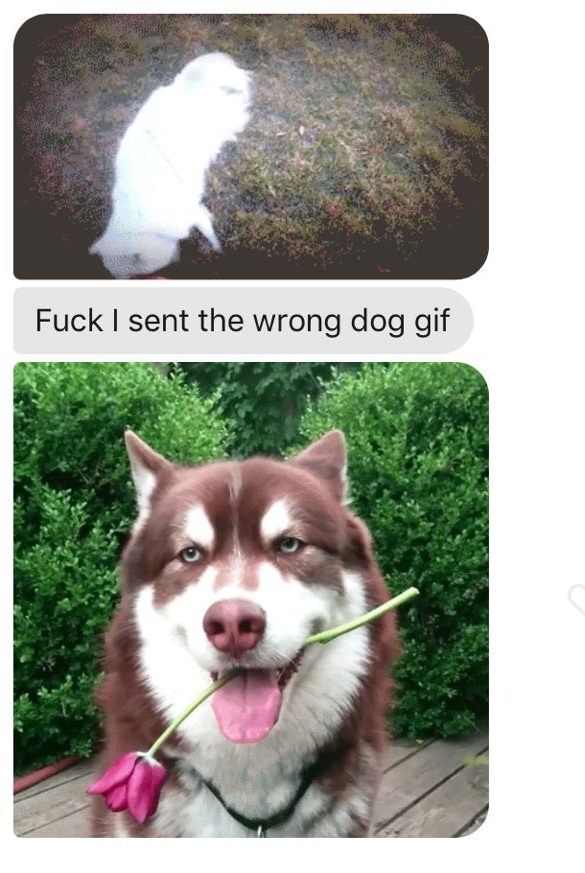 If a simple "Hello" doesn't suffice, make the conversation better with dog GIFs.
Unconventional compliments

Are you looking for a date or a bodyguard? I mean, both sound nice to have either way.
Impress them with scientific curiosity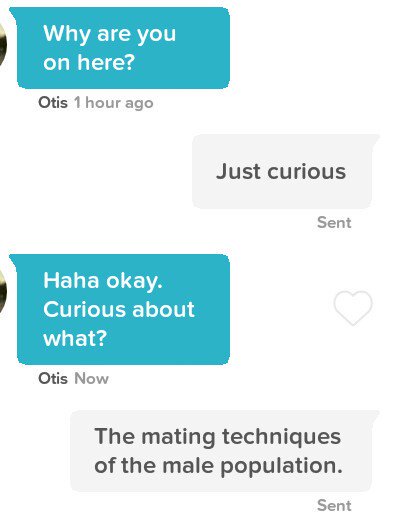 I wonder how the other person took this conversation further.
Homophobic comments? Not here for it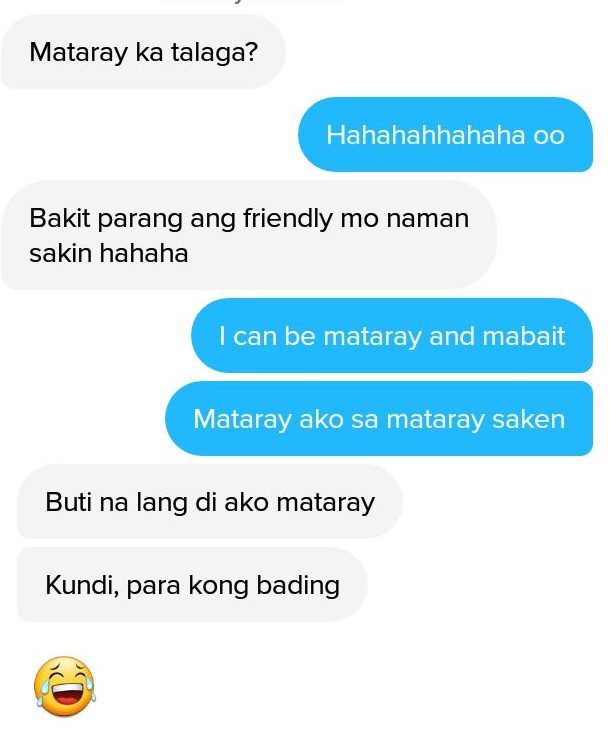 Unmatch these kinds of people and block them everywhere. Now.
Long-distance matches
Being thousands of miles apart can either mean you use the distance for a bad pick-up sext.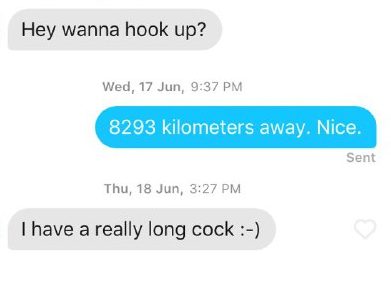 Or you drop a truth bomb about the chances of not seeing the person.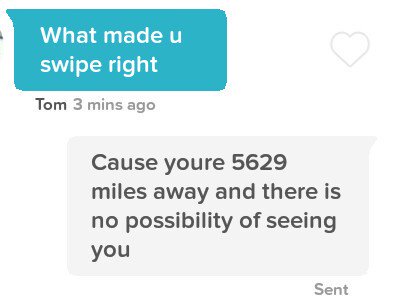 Makeup and skincare tips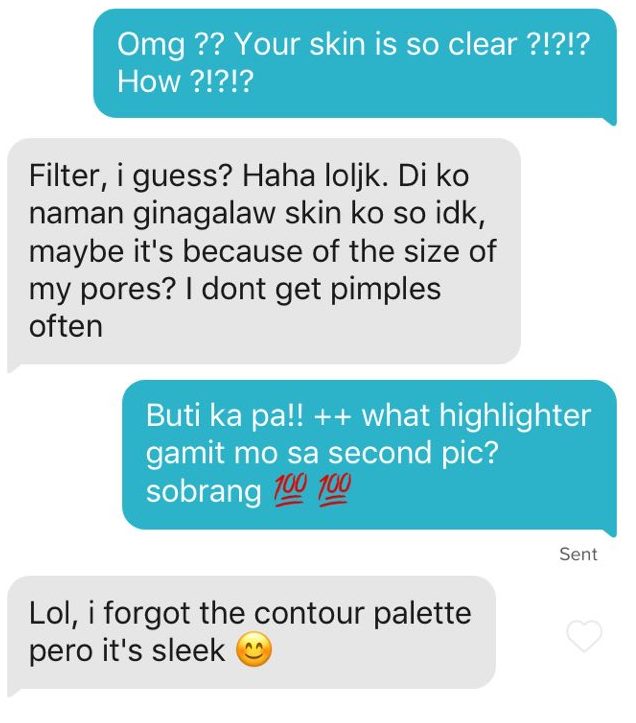 Don't just admire your match. Ask them their skincare and makeup secrets too.
Business opportunities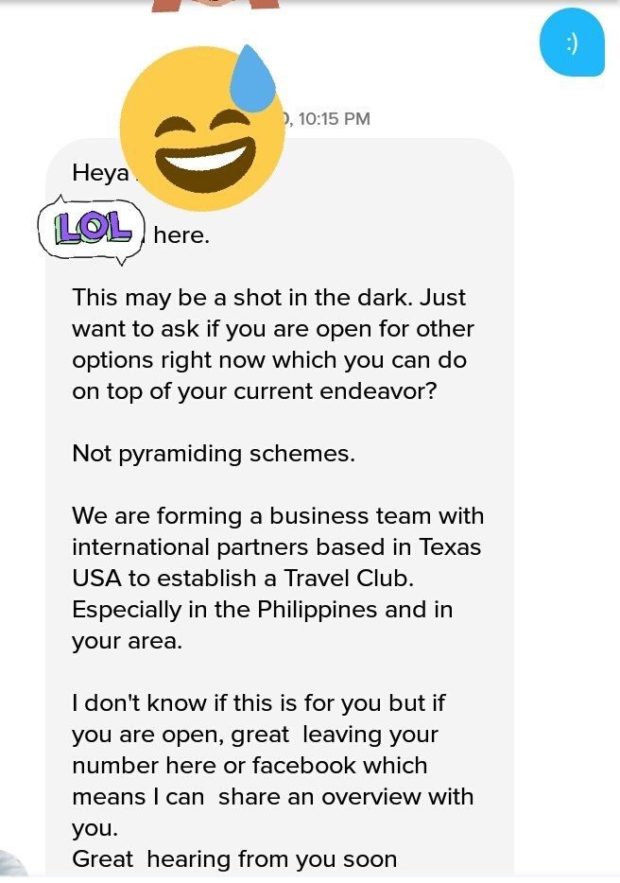 Just when you thought you've gotten away from networking offers.
*Name has been redacted to protect the person's anonymity
Art by Lara Intong
Follow Preen on Facebook, Instagram, Twitter, Snapchat, and Viber
Related stories:
Tinder Is Like Rom-Com Thriller and the Cast Is Hilarious
The Dangers of Hooking Up Without Protection
How an App Renewed My Faith in Dating Once Again
How Class Plays Into Your Next Online Match
We've Got 5 Apps You Never Knew You Needed