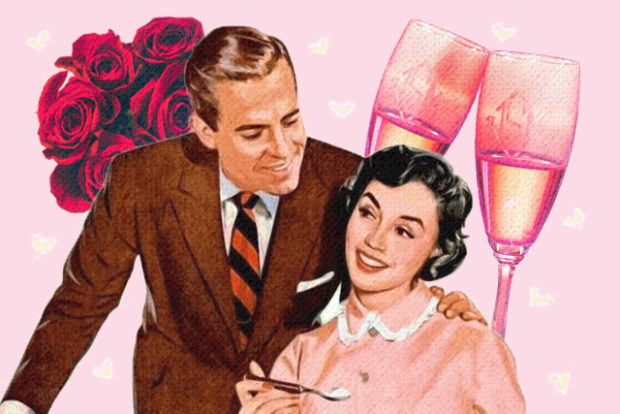 I became so fixated on the idea of finding true love that I forgot the joy of simply dating. I don't know how it happened but I had this idea that love would find me the way I would hear about it: the accidental meet-up or the friend of a friend who always harboured a secret crush. I had this idea that my soulmate would just come knocking on my door, announcing his arrival. Spontaneously. I kind of asked for too much, don't you think?
Until I heard myself complaining for the 48th time how I was still at work on a Friday night that I decided this waiting around like a damsel in distress is not my style. I took matters literally in my own hands by downloading Bumble on my phone. I was hesitant to do so before even if the dating app had been around for a few years because I tried Tinder to no success. I didn't even get one single date out of it. Just a bunch of flirty messages. No d*ck pics, at least. But I wasn't getting action and that didn't help.
The great thing about Bumble is how the women get to do the first move. You swipe right and left according to your preference. Once you match with a guy, you are the only one who can send a message. If you don't, the match expires and you can't interact anymore. If the guy doesn't respond in 24 hours, the match expires as well. It's a great way to avoid the creeps. And it was a major selling point for me.
On the first few days, my workmates and friends got a kick out of looking at boys and swiping. I found myself chatting with around five men all at the same time at one point. It was fun and it felt like a game. The possibility of meeting someone great or getting a story-worthy experience got me excited. I guess you could say I was optimistic once more.
A guy workmate of mine was also on Bumble. For him, it was a great relief that the burden of the all-important "first move" was lifted from the guys. We never think about how sometimes we expect guys to always move forward and boldly is too much. Guys don't always have to be the alpha male all the time. That's equality for you, people.
At that hint, I realized that as I was flirting and exchanging messages, I still fell into the "waiting for him to ask me" trap. So I told myself if I'm getting good vibes from this guy, I'd ask him out.
But don't make fun of me. I still ended up being the one who gets asked out. Perhaps the change in attitude sent the right messages to the right guys. Confidence, even through WhatsApp and Viber (where exceptionally good Bumble matches end up because the chat function in the app is kinda slow. FYI, Bumble team), is still key.
It's just been three months since I downloaded the app but I already feel it's changed my life a little bit for the better. My complaints have changed from "No one asks me out" to "I don't know who will ask me out first." Some of them are already my Facebook friends. It's not much but given our busy schedules and how life is oriented around the Internet, (another reason we're not dating and meeting more people, ironically), it's a step forward.
I almost forgot how meeting new people, without any expectations is always a thrill. It's the start of great adventures or at least cute anecdotes. It's how lasting friendships start off. Dating for fun and for just the sheer chance you get a winning hand is in itself  why we are suckers for love stories. The not-so-memorable dates, the one-night hook-ups, and the "do u want to fucc" messages don't matter so much compared to the small triumphs such as realizing your 7:30 p.m. date ended the next morning, completely due to great conversation.

So if there's one thing I'm sharing about this revived dating life I've discovered, it's about the beauty of possibility. It's endless on a dating app. You can swipe for days. On a more serious note, it's more about always allowing yourself to be open to chance and to never lose hope. Your next great love may just be a few clicks away.
Art by Lara Intong
Follow Preen on Facebook, Instagram, Twitter, Snapchat, and Viber
Related stories: 
What Happens During a Blind Speed Dating Activity?
When Dating Feels Like an Unpaid Internship
Tinder, Juicy, Tasty
Am I Sick For Keeping an Online Relationship That Makes Me Happy?