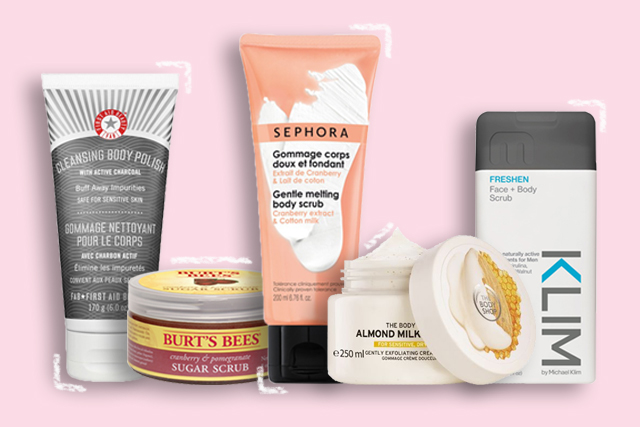 Sometimes applying lotion on the dry patches of your skin isn't enough. It will moisturize your skin for the day but by the time you get home, your skin will start flaking again. In situations like this, an exfoliating body scrub will do the trick. Not only will it remove dead skin cells but it will also unclog your pores and leave it feeling soft and smooth. It's important to note, however, that you shouldn't exfoliate every day since it can dry out and irritate the skin. So incorporating it into your routine once or twice a week is a good place to start. If you have sensitive skin, you can go for a more gentle cream scrub. If you're looking for something a bit more abrasive, try a sugar scrub. Check out some of the products below and pick one that best suits your skin's needs.
Sephora Collection Gentle Melting Body Scrub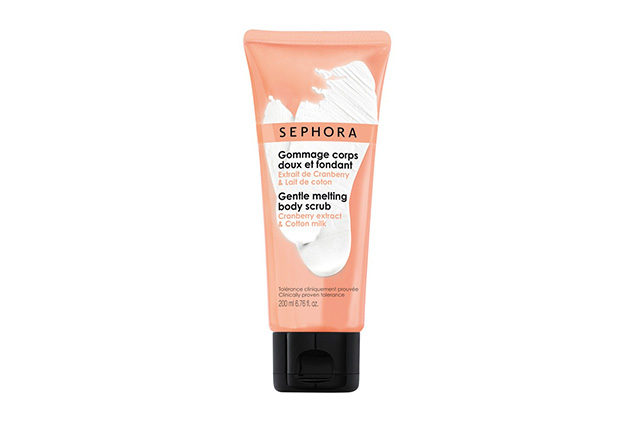 This micro-exfoliation is extra gentle on the skin and leaves it feeling softer and smoother. It is infused with fruit acids that delicately refine the skin's surface. It also has cranberry extract, which helps defend skin from free radical damage and shea butter for hydration. Available on Sephora PH.
Burt's Bees Cranberry & Pomegranate Sugar Scrub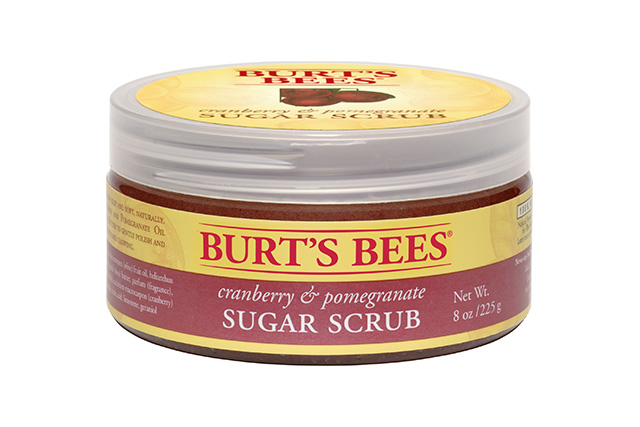 If you want your skin to be left glowing, try this sugar scrub from Burt's Bees. It has exfoliating crystals mixed with pomegranate oil, cranberry seed, and shea butter. Polishing and conditioning skin, it leaves your skin smelling sweet, clean, and glowing. Available at Beauty Bar, Central Square.
First Aid Beauty Cleansing Body Polish with Active Charcoal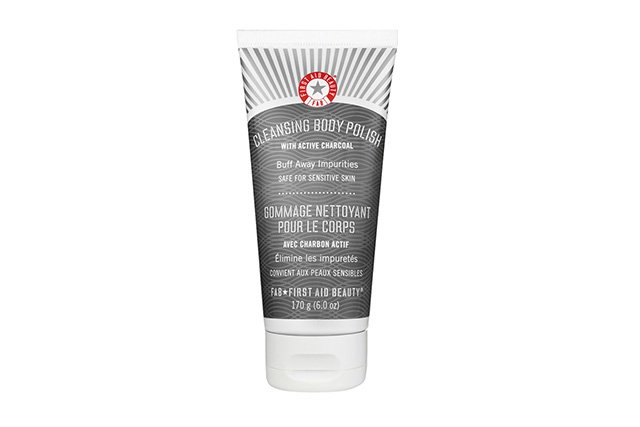 This cleansing body polish has a clay-based formula that contains active charcoal. It buffs away dry spots you might have while washing away any dirt and impurities. Available on Sephora PH.
The Body Shop Almond Milk & Honey Gently Exfoliating Cream Scrub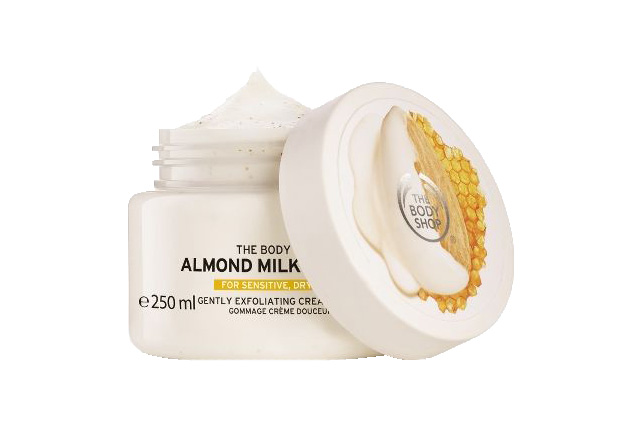 For sensitive skin, a cream scrub might be better. This exfoliating cream scrub smooths and softens sensitive skin. It is enriched with organic almond milk, community trade honey from Ethiopia, and a hypoallergenic fragrance. Available at Glorietta 3.
Milk Face + Body Scrub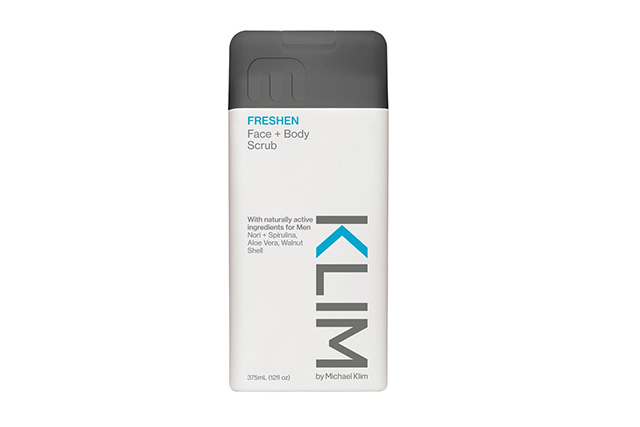 For your time-saving needs, this product will clean and exfoliate your face and body. It is made with marine ingredients, walnut shell, and aloe vera that enrich the skin making it firm and healthy. Available on Sephora PH.
Human Nature Natural Body Scrub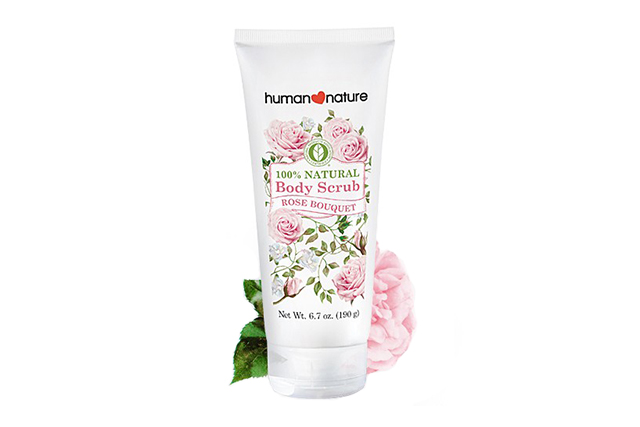 This body scrub from Human Nature is a blend of natural loofah and bamboo exfoliants that scrub away dead skin cells. It moisturizes and hydrates with aloe vera and has a subtle scent of a rose bouquet. Available at SM Beauty.
Art by Lara Intong
Follow Preen on Facebook, Instagram, Twitter, Snapchat, and Viber
Related stories:
7 Lip Scrubs to Make Your Lips More Supple
What's the Best Face Scrub and Mask Combination for You?
The Best Cleansing Products for Every Skin Type
6 Gel Creams to Help Get Rid of Oily Skin