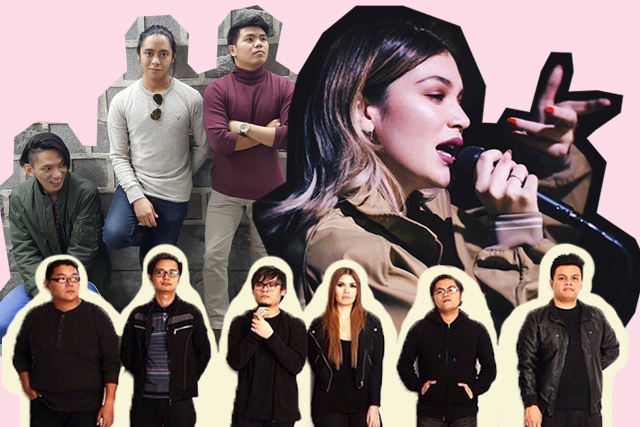 One of the first news I read this morning was that Rick Astley's "Never Gonna Give You Up" just turned 30. The 1987 hit is a testament that songs from that era is never forgotten. Yes, even those who were born after the '80s can't stop singing it.
Many of today's musicians and bands are somehow influenced by '80s music. Even if they aren't, there are those moment you'll think, "This sounds like an '80s song!" What makes the sound so distinct are the pop sounds mixed with synths, and the rock songs have heavy reverb and snare drums.
We won't get too technical, but we can recommend local songs to give you an idea. Good thing Scout Music Fest's lineup is there to help us out with this playlist.
Let's start off with Autotelic's "Languyin" and Ourselves the Elves' "Wounds" with their chill pop vibe that reminds you of the sea. Then we continue with upbeat tunes with "At Last" by Tandems '91 and "Bdytlk" by Jensen and the Flips. Meanwhile, the heavy drums of Tom's Story's "Mugatu" will get your heart pumping. If you want something for a party, we have picks from Jess Connelly and BP Valenzuela.
To hear these songs and more, save the playlist below. This is also in preparation for the '80s-themed Scout Music Fest on Aug. 5 at the Samsung Hall. Go buy your tickets at SM Tickets and come in your neon shirts and leg warmers.
Don't forget to check Scout Magazine's Facebook page and the events page for more updates!
Art by Lara Intong
Follow Preen on Facebook, Instagram, Twitter, Snapchat, and Viber
Related stories:
Here Are the Stylish Campers We Spotted During the Scout Summer Camp
Dance to This Playlist at Your Upcoming Weekend Party
Listen to This Erykah Badu Playlist and Get Ready For Her Concert
Jessica Connelly Reveals Why She Feels Sexy in Oversized Clothes