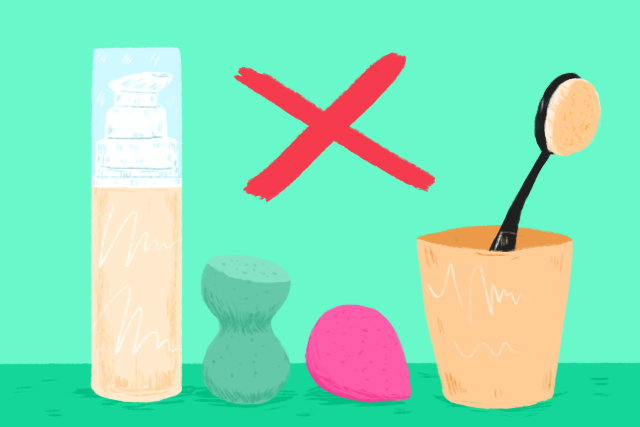 Here at Preen, we're fully aware that adult life doesn't always go as smoothly (and look as beautiful) as curated Instagram feeds. We all face challenges amidst all the good things. Meet Mikka Wee, a former food editor-turned-working gal in Singapore, who's about to share all the ups and downs that come with adulting and living. Welcome to Bless This Mess! 
I watch tons and tons of skincare and makeup vlogs on YouTube because I'm not getting any younger, and it makes me confident knowing I look good. Confidence looks and feels different for everyone—some people find confidence in being comfortable in their own skin, whereas I like knowing that I put a little effort into looking good.
READ MORE: Beauty vloggers for every profile
My perspective on beauty and confidence has definitely changed now that I am super-close to my thirties, but there's no denying it—as Glossier constantly reminds us, "Skincare first, makeup second." I've only really started getting into makeup (as in putting on a full face of makeup) late in 2017, just before my wedding. I took a liking to it and invested in foundations and primers as a first step.
And because I am a child of the Internet, I've been seeing a number of beauty vloggers leaving out foundation in their daily makeup routines. Of course, it took me by surprise because I'm so used to having foundation in my routine, but then it made sense because the less makeup you put on your face, the healthier your skin underneath.
A lot of commercial foundations in the market carry a number of harmful ingredients such as parabens, petroleum distillates, and sodium laurel sulfate (which is also commonly found in a lot of shampoos in the market). These ingredients, especially in the long run, could cause faster aging and could also be potentially cancerous. So it's good to give foundations a second thought no matter how great their coverage is.
READ MORE: Why it's about high time I invested in skincare
So, I tried letting go of foundation for a month, and true enough, I've seen my skin clear up and smoothen. I have extremely dry skin that can become oily whenever I put foundation on, so that's one problem solved. You might be wondering where to start, so today, I'll share with you my step-by-step guide that you can easily follow should you wish to go foundation-free as well.
1. Cleanse
I start my mornings by washing my face with a  low pH cleanser because I have sensitive skin, so for this, I use the COSRX Low pH Good Morning Gel Cleanser. It's super-mild and super-soothing, especially for my dry, sensitive skin. It says it's fragrance-free, but I could definitely smell the Tea Tree Extract in it. If you like to tone and apply essence in the morning, you can do so after this step! I usually skip it, though, and go straight to moisturizer.
2. Moisturize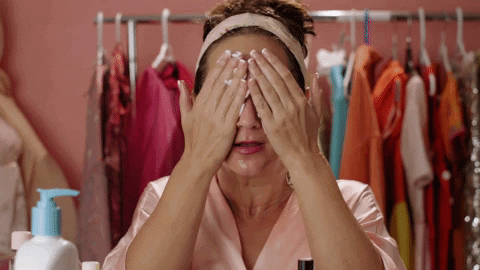 For my day moisturizer, I have been using the Cure Water Treatment Skin Cream for years now because it's super lightweight on my skin. It's a great base, and my skin drinks it up quick. It's not thick, and as the name suggests, it glides like water on the skin. It's great especially for sunny and humid weather; although I feel it could be too light for winter.
3. Sunscreen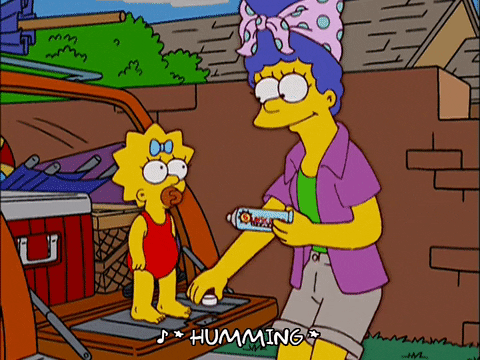 This is a daily essential. Listen to Baz Luhrmann, kids! Apart from the wisdom imparted by Mr. Luhrmann, the harmful UV rays brought by sunlight is one of the worst culprits of aging, and as someone who is nearing the big 3-0, sunscreen is my weapon against the sun's harmful UV rays.
There are actually a lot of great sunscreen brands out there such as Supergoop, Anessa, and Missha. The brand I was loyal to in the past was Bioré, but then, I found out that they use alcohol as a primary ingredient. A big no-no especially if you have dry skin.
The current brand I use is also by COSRX—I love their Aloe Soothing Sun Cream. Apart from the amazing SPF50 it comes with, I love how it feels like a moisturizer on the face. It's also fast-absorbing and doesn't leave your face with white patches all over.
4. Loose Powder, Primer, or both!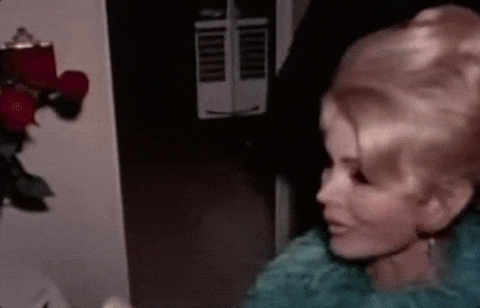 Now that you've applied sunscreen all over your face, it's time to lock that goodness in with some loose powder. I am a big fan of the Laura Mercier Transluscent Loose Setting Powder because it's so fine that it instantly smoothens and mattifies naturally. What this also does is it preps your face for the actual makeup.
I use different types of blush—my favorites being the Glossier Cloud Paints (cream), MAC Gingerly Blush (powder), and the NARS Orgasm (powder). When I use powder blush, I normally don't add any primer anymore to my cheeks, but I find that having a bit of primer before applying a cream or liquid blush holds so much better. For my primer, I use the YSL Touche Eclat Blur Perfector because it is so, so lightweight, and it melts into this lovely, smooth powdery texture when applied. From there, I add on concealer and eye make-up.
READ MORE: My top five makeup must-haves that will survive day-to-day activities
And just like that, we've skipped foundation! I won't exactly eradicate foundation from my makeup collection, but I will, however, use it for more special occasions such as weddings and fancy dinners. It may take a bit of time getting used to, especially since going foundation-free means having to bare your flaws, but trust me when I say you'll be doing your skin a huge favor in the long run.
Disclaimer: The views expressed here are solely those of the author in her private capacity and do not in any way represent the views of Preen.ph, or any other entity of the Inquirer Group of Companies.
Art by Marian Hukom
For the latest in culture, fashion, beauty, and celebrities, subscribe to our weekly newsletter here  
Follow Preen on Facebook, Instagram, Twitter, YouTube, and Viber
Related stories:
The beauty vloggers of color that every morena should follow
Products that found the sweet spot between makeup and skincare
Who else wants to cop Maine Mendoza's natural makeup look?
Four skincare lessons I learned in my 20s