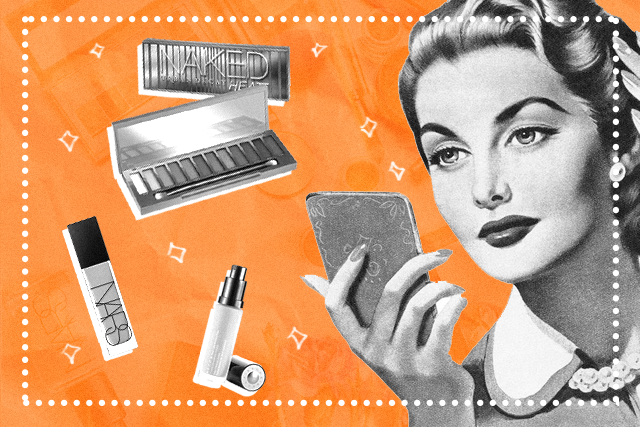 Here at Preen, we're fully aware that adult life doesn't always go as smoothly (and look as beautiful) as curated Instagram feeds. We all face challenges amidst all the good things. Meet Mikka Wee, a former food editor-turned-working gal in Singapore, who's about to share all the ups and downs that come with adulting and living. Welcome to Bless This Mess! 
Call me a late bloomer, but I only became obsessed with makeup last December because I didn't want to hire a makeup artist for my wedding. Well, obsessed is an exaggeration, so maybe let's call it a "deeper appreciation" for makeup. In the past, I didn't really care about lipsticks and eyeshadowS. All I needed was a swipe of eyeliner and a light filling of my brows. Now, I need the complete package—from primer to loose powder, and everything else in between.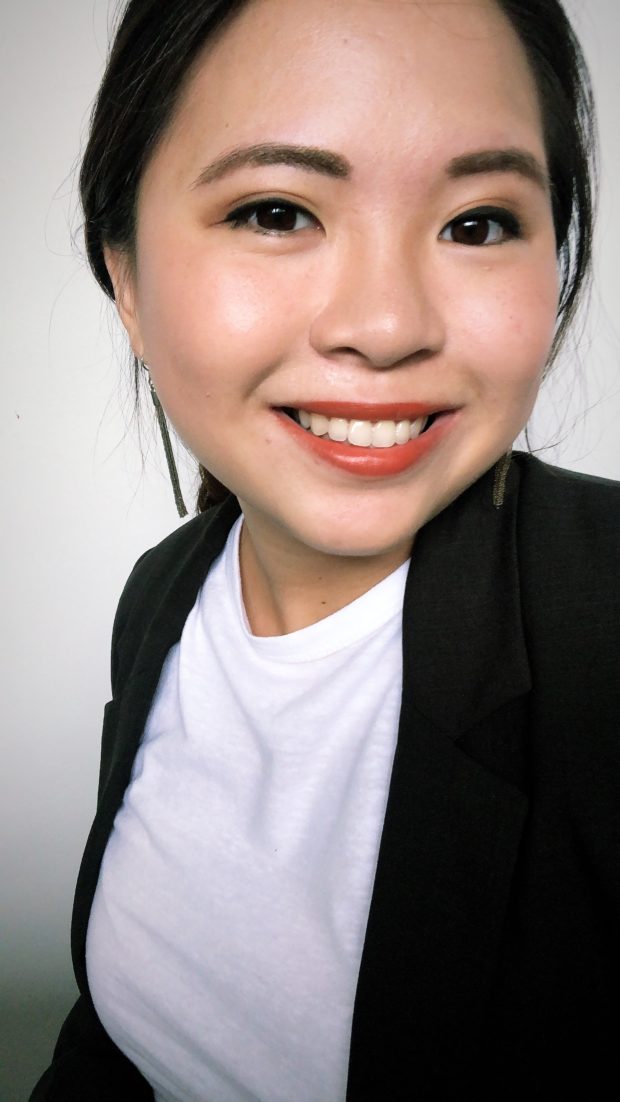 Things have definitely changed, especially since part of my work requires meeting a lot of people, and I realized that applying make-up before I leave makes me feel more determined to take on my day. Knowing I've done a bit of effort to look good helps give me a boost of confidence, especially when I need to attend meetings. 
Another thing I've learned is to know which products to invest on. Lately, I've been putting my money on better brands because I know they 1) are better for my skin and 2) last me longer throughout the day. I would certainly be more inclined to spend more on a product where a little goes a long way, compared to a cheaper brand that would require tons of maintenance or assistance of other complementary products in order to sustain the look. 
Let me share with you some of my makeup must-haves that I feel are worth the splurge.
Primer: BECCA First Light Priming Filter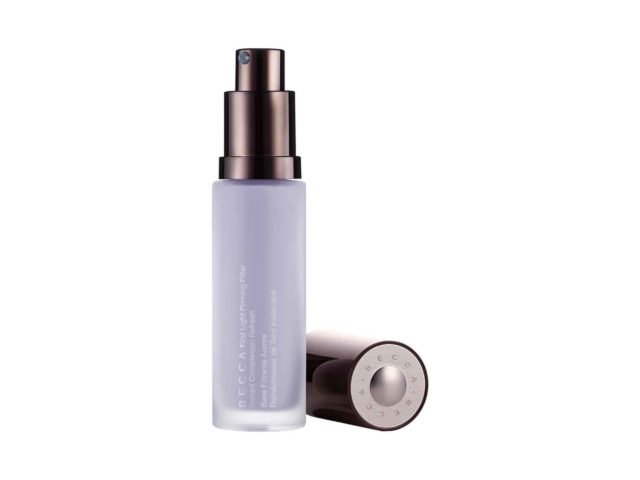 On a daily basis, I use Happy Skin's InstaBeauty Blur Cream, but on special days, this is my primer of choice. Half a pump of this lavender-hued primer goes a really long way. It's dewy, smells really good (like lemongrass!), and mimics the soft glow of sunlight bouncing on your cheeks; thus, its name First Light. Wearing this makes me look radiant throughout the day even if it's the first step of my makeup routine—that's how potent it is!
Foundation: NARS Natural Radiant Longwear Foundation in Punjab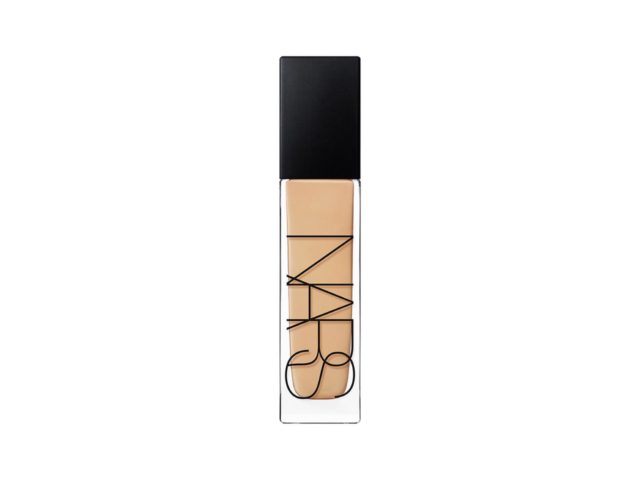 If you're looking for a foundation that's perfect for the humid weather, this is your best bet. It might be a bit of an investment, but just like the BECCA Primer, a little goes a long, long way—and the best part is that it stays on for a long, long time, too. 
Singapore's is pretty humid, and despite the weather conditions, this foundation holds very well from morning 'til night. It's also lightweight but very buildable. I also love how it does half the job of a concealer, covering any dark spots and visible pores. When I use my NARS Foundation, I don't even have to use concealer anymore most of the time. 
Brows: ZOEVA Graphic Brows Eyebrow Pencil in Cinereous and 3CE Eyebrow Mascara in Brown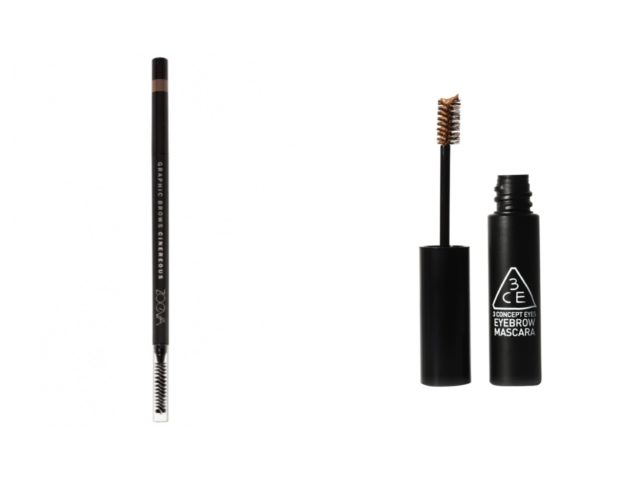 Not-so-fun-fact: Part of my eyebrow has permanently disappeared due to a cat-scratching fiasco when I was a child. Thus, whenever I'd get my brows threaded, I'd often get remarks about my scarred eyebrows, which is why I am very particular about my eyebrow makeup and my eyeliner (because I have non-existent eyes without the help of eyeliner).
For my brows, I use a combo of a balanced eyebrow pencil—ZOEVA's is the perfect creamy texture that has just the right amount of pigment so your brows will look naturally filled, and the spoolie tip is one of the best I've ever used. After my eyeshadow pencil, I use 3CE's Eyebrow Mascara to fill in any empty spots and to groom my brows. And yes, I am dying to try Glossier's Boy Brow…and I will soon!
Eyeshadow: URBAN DECAY Naked Heat Palette
When I'm feeling extra playful, I like dusting a bit of eyeshadow to add a bit of a pop to my look. Warm, peachy tones complement my skin tone best, which is why Urban Decay's Naked Heat Palette is my holy grail eyeshadow product. Though I am still a sucker for their champagne-hued "Sin" eyeshadow shade from the first Naked palette, I'm glad that I can get it in an eyeshadow primer form now, which I blend with a shade from the Heat Palette. It gives my look oomph, and I can adjust depending on my day! It's such a versatile selection that I can go from sweet peach to fiery hot. 
Lips: FENTY BEAUTY Mattemoiselle Plush Matte Lipstick in Freckle Fiesta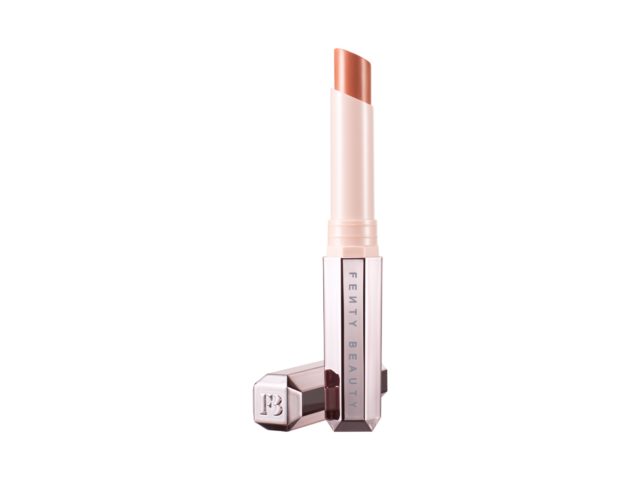 Lastly, my favorite lipstick as of date! Fenty Beauty's lipstick in Freckle Fiesta comes in this beautiful red-orange shade that's perfect for Asian skin. It's bold and gives off such a statement look when applied. It lasts long on the lips, but just remember to apply a bit of lip balm. It also wears away when you drink water frequently, so you might need to re-apply a few times, but the color is really to die for especially if you're into red-orange tones.
It really does pay to invest a bit on makeup, especially because it's something you apply directly onto your face! When I was younger, I was more experimental and would try a lot of brands in one go. However, now that I'm in my late 20s, I really try to be more careful about the products I put on my face, especially since I need to be on the lookout for signs of aging. Nevertheless, these brands have been pretty solid in delivering their promise and going beyond. Let me know in the comments section what makeup brands you swear by, too!
Disclaimer: The views expressed here are solely those of the author in her private capacity and do not in any way represent the views of Preen.ph, or any other entity of the Inquirer Group of Companies.
Art by Marian Hukom
Follow Preen on Facebook, Instagram, Twitter, YouTube, and Viber
Related stories:
Pictorials are the latest makeup tutorials found on Instagram
Kris Aquino launched a makeup line and a new Instagram account
Liz Uy's 5-minute makeup look is for on-the-go ladies
Apply your makeup like a pro with these makeup tools