Here at Preen, we're fully aware that adult life doesn't always go as smoothly (and look as beautiful) as curated Instagram feeds. We all face challenges amidst all the good things. Meet Mikka Wee, a former food editor-turned-working gal in Singapore, who's about to share all the ups and downs that come with adulting and living. Welcome to Bless This Mess! 
Let me tell you why I've suddenly had a change of heart and decided to invest in skincare, especially now that I am in my late twenties.
I had a lot of acne as a young teenager. My forehead was studded with pimples, which forced me to tie my bangs up like a poodle as I felt my hair would aggravate my skin even more. Back then, I knew nothing about all these skincare ingredients—I was just a 14-year-old who struggled with zits. My mother told me not to pop my pimples (her face is flawless!) so I really persevered and tried my best not to squeeze out the pus. And then, a friend of mine introduced me to St. Ives's Apricot Scrub with Salicylic Acid. At first I was a bit dubious because the idea of having a "scrub" with "acid" on my already irritated face didn't sit well with me, but I was desperate. I started using the product, and wow. My skin condition significantly improved. I took advice from my aunt and used Cetaphil to "soothe the scrubbing" in her words. After months of using this St. Ives and Cetaphil combination, my face cleared up, and I tried to experiment with other facial washes. That was the beginning of my skincare journey.
My mother, on the other hand, never had a skincare problem. She has never used a facial wash nor a facial cream in her entire life, opting to use just water. I tried emulating her, expecting the same results, but it only resulted to a greasy and oily face. Just proves that even though she is my mother, our skin types could be really different.
However, throughout the years, thanks to advertising and trying out the beauty products of my aunts and my extremely skin-conscious uncle, I started using Pond's consistently. And then came my early twenties, when a huge chunk of it was spent in the beach, soaking up salt water, and getting too excited that I forgot to put sunscreen and sunblock. My "days of being wild" were also the days of the worst skincare regimen I've ever had. Looking back, I slept a lot with makeup on, slept really late in general, and always came home burnt from the beach with an unopened bottle of sunblock in my backpack.
Today, I've settled in a country with a climate much similar to the Philippines'—it's hot, humid, and unpredictable. There are no seasons in Singapore, just rain or shine. And currently, I've been seeing the effects on my skin, especially on my face. I first started investing in good makeup only last year, but now, I've given it some thought, and I realized I shouldn't be dependent on makeup to have good-looking skin; rather, it should start with giving my skin the proper care it needs.
I'm not a pro at all with this beauty stuff. What I know comes from watching A LOT of YouTube videos, research, and advice from trusted friends. It's also quite serendipitous that I'm writing this article as Jacque (our editor at Preen) and I had a quick conversation on skincare routines! So, here's mine.
1. Cleanser
Before I use my cleanser, I use Sephora's Micellar Make-up Remover Gel with a round cotton pad, followed by Pond's Washable Cold Cream. Makeup isn't meant to stay on your face for 24 hours as they contain chemicals and harsh ingredients that could induce redness. A lot of the makeup I use is waterproof so it really takes the extra mile for me to get rid of it all.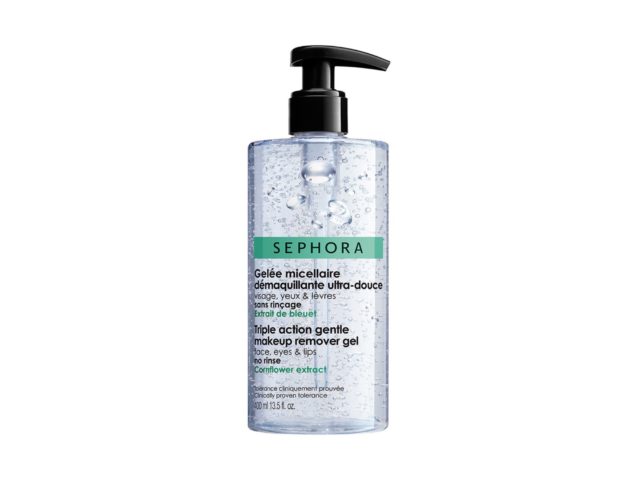 Then, I use a tiny amount of facial wash to prep my skin for toning and moisturizing. I'm really just finishing up all the facial washes I have at home, so I alternate with Banila Co's Clean It Zero, Grown Alchemist's Hydra-restore Cream Cleanser, and Kose's White Washing Cream (a super good Japanese drugstore brand that's perfect especially for cold weather!).
2. Toner
For my toner, I use Thayers Witch Hazel Toner in Lavender. It doesn't really smell like Lavender—more like freshly washed sheets, which I totally love. Don't confuse toners with astringents—astringents usually contain alcohol and are more potent as they are made for oilier skin. I tried an organic Apple Cider Astringent, but it didn't react well to my sensitive skin, and I just broke out. And while Witch Hazel is also an astringent, mixing it with toner makes it a milder cocktail to put on your skin, so it's not as harsh. I would really recommend Thayers. I want to try the toner in Peach next time!
3. Serum
It was only very recently that I got into serums thanks to my dear friend Kaye. This is especially important if you want to target specific skincare issues—for me, it's aging. I just saw fine lines on my forehead yesterday. I recently purchased Dr. Jart's Cicapair Serum, which is formulated with Tiger Grass—the grass tigers roll in to heal their battle wounds.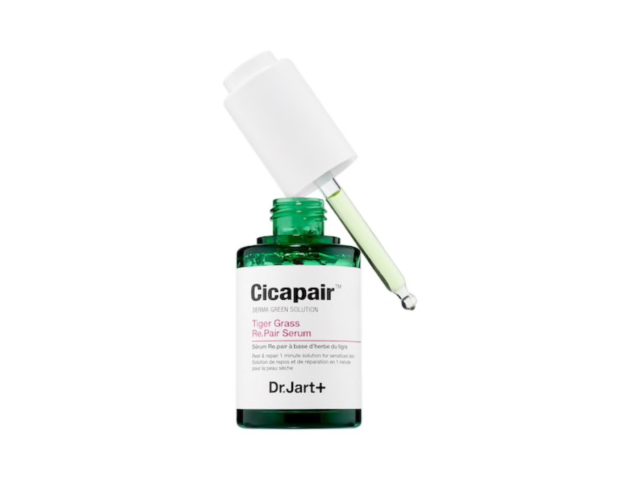 I'm looking forward to trying more Hyaluronic Acid-based serums from Glossier and The Ordinary. If you've tried it, let me know how you like it.
4. Moisturizer
Of all the skincare products, this is probably the least fussy of them all. I learned that any moisturizer is fine—I just use Cetaphil after my serum. It's just to lock in all the good stuff you've already put in your face, and so far it works for me!
I also get really dry lips, so at night, I use Laneige's Lip Sleeping Mask in Vanilla—and I couldn't stress how much I love this lip balm. Apply a thick layer at night, and then wipe it off with a tissue in the morning. I also use it as a lip primer—I really think it's the best lip balm I've ever owned.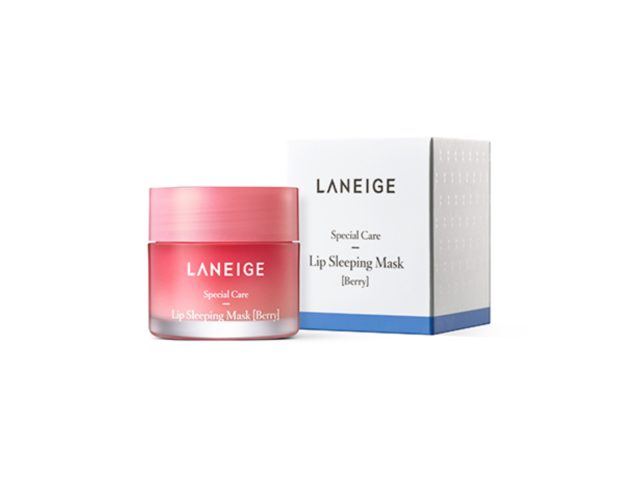 I also use the Malin + Goetz Detox Mask every Wednesday and Cure Aqua Gel every Sunday night for exfoliation, which I follow up with a face mask. I guess, I'm at that age where a proper skincare routine is important, and I'm in the process of finding one that works best for me.
And of course, we mustn't forget water. I've started to carry a small tumbler so I can get my daily hydration.
Different skincare routines work for different skin types so let me know about yours in the comments section below, or shoot me an email at [email protected] if you'd like to talk about it more! I'm still finding my skincare groove, so I'd love to know what you use, really!
Disclaimer: The views expressed here are solely those of the author in her private capacity and do not in any way represent the views of Preen.ph, or any other entity of the Inquirer Group of Companies.
Photo by Mikka Wee
Follow Preen on Facebook, Instagram, Twitter, and Viber
Related stories:
PONY's Skincare Routine Is Not as Complicated as You Think
The Best Way to Use a Crystal Roller Is Over Your Sheet Mask
Knowing Your Skin Type and Concerns Could Save Your Overall Skincare Condition
Sleeping Masks Drive Skincare Nightmares Away