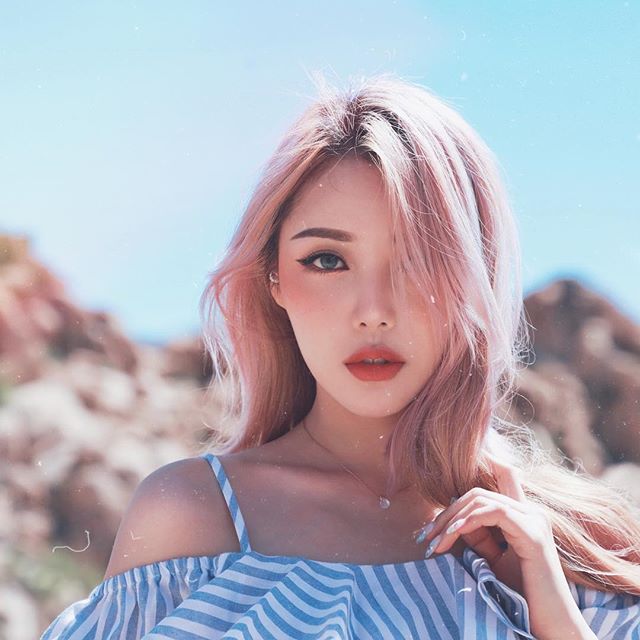 We know how complicated our skincare routines can get, most especially if you follow a Korean regimen that can take up to 10 steps or more. Korean makeup artist and guru PONY shows us otherwise as she breaks down her nighttime routine—and you'll be surprised to find out the secret behind her blemish-free skin.
In a video for Harper's Bazaar, she shows us the importance of triple cleansing. Yup, you read that right. She starts off by using a makeup remover to break down eye and lip makeup. She proceeds with a cleansing oil that will break down her makeup base. Next is a foaming cleanser that has the same PH as her skin, plus a pore brush for that deep, satisfying cleanse. You think she's done, but she whips up a secret ingredient that's crucial to her routine—green tea powder to help with skin detox and blemishes.
She fills her sink with skin-temperature water and dissolves the green tea powder. She then rinses her face and taps the remaining moisture on her face—you can just do this three times a week. Once done, she reaches for a face mist to seal the moisture in. Then she goes for a sheet mask, also three times a week, to help achieve that smooth, honey-glow skin.
Then, she swipes her face with some toner followed by a bean-sized dot of facial cream. And that's pretty much it for her face. No complicated series of serums, but rather a triple cleanse system.
Will you be trying her nighttime routine? Let us know how it goes!
[
Harper's Bazaar
]
Photo courtesy of PONY's Instagram account
Follow Preen on Facebook, Instagram, Twitter, and Viber
Related stories:
How Korean Beauty Guru PONY Makes Her Makeup Glowy and Long-Lasting
The Best Way to Use a Crystal Roller Is Over Your Sheet Mask
Knowing Your Skin Type and Concerns Could Save Your Overall Skin Condition
Preen Picks: Our Top Three Favorite Skincare Items