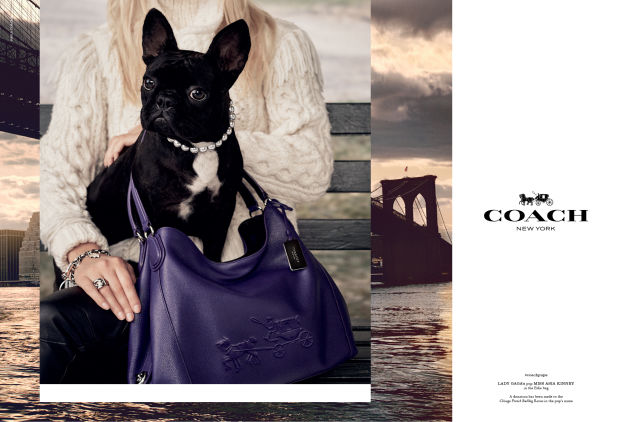 When it comes to the equation of dogs plus handbags, the outcome is pretty simple: stuff your pooch inside. (We're looking at you, Paris Hilton. RIP, sweet Tinkerbell.)
But Coach decided to do things a little differently this time by taking Lady Gaga's French bulldog Miss Asia Kinney out of the handbag and in front of the camera. Shot by no less than Steven Meisel, the ad was shot for Coach's "Coach Pups" fall 2015 campaign, which is set to appear in print this month.
On her Instagram account, Lady Gaga announced the news saying, "I am so proud to announce that @missasiakinney is the face and star of COACH this season!"
Miss Asia Kinney joins famous celebrity pets Choupette, Karl Lagerfeld's fluffy blue-eyed Siamese Cat, and Toast, the rescue King Charles Spaniel of Josh Ostrovsky (also known as @thefatjewish on Instagram).
Last year, Choupette fronted and inspired Shu Uemura's holiday collection. Entitled Shupette, the 15-piece line included  a Shupette Has-It-All Eye & Lip Palette, two eye trios, two rouge trios, blush singles, eyeliners, face powder, and a glitter set.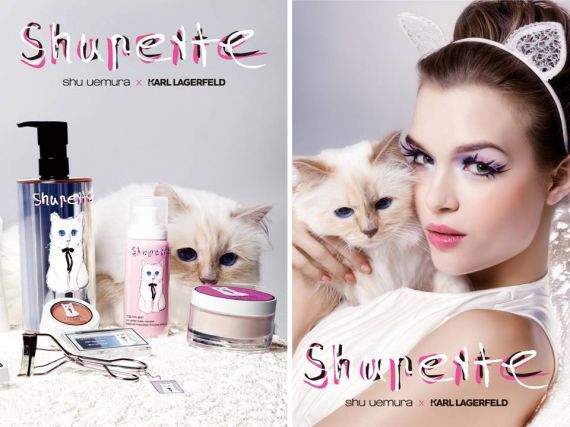 On the other hand, Toast appeared in a high-fashion campaign shoot for Karen Walker sunglasses earlier this year. She also appeared in a video with Eva Chen for Lucky and is a regular on the Teen Vogue Instagram account.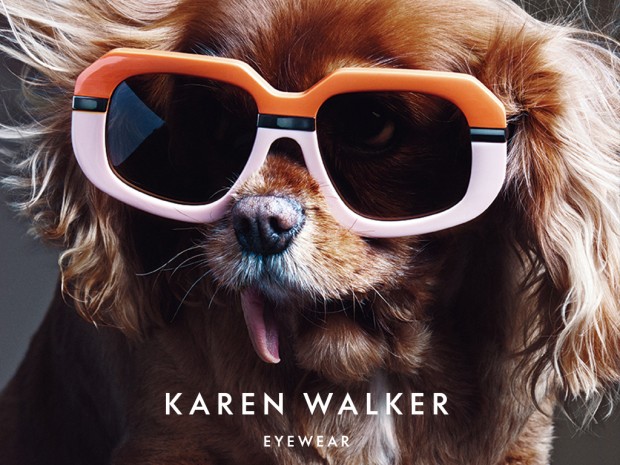 When it comes to their fanbase, Miss Asia Kinney isn't doing too shabby either. As of press time, she's got 121,000 followers—not bad, considering Choupette currently has 64,000 (we're sure Karl is going to do something about that soon). But in terms of superstar status, Toast is the clear winner with 259,000 followers.
One thing's for sure: these pets have got way more followers than you do.