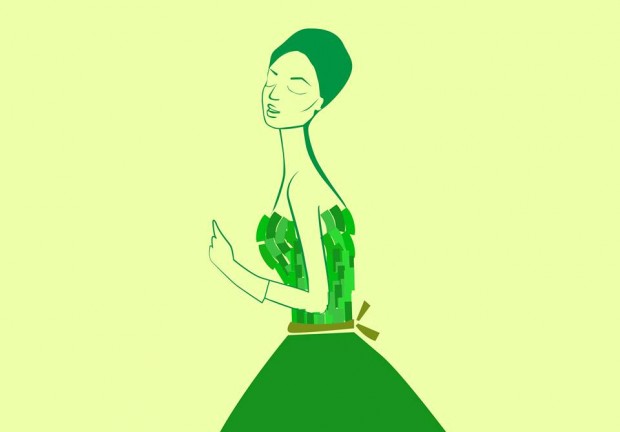 Blink, and it's gone. That's the world of fashion for you.
However, it seems that this year isn't just seeing the life cycle of fast fashions, or the rise and fall of fashion pieces as popularized by your favorite fashion blogger. This year, it seems some changes in fashion are permanent and hold more gravity than a simple change in what's hot and what's not.
For instance, just recently, Lucky magazine has decided to fold after 15 years of circulation. Now, its online counterpart, LuckyShops.com has switched formats altogether, making the massive shift from an editorial website to an e-commerce hub. It's also the same reason behind Style.com's reconfiguration. Fashion and lifestyle magazineNYLON's print significance seems to be overshadowed by its online presence as well. What's that about?
Whatever change has been rising over the horizon hasn't only been affecting the publishing industry—it's cast its invisible hand over fashion itself. Brazilian fashion has gone from forwarding flip-flop-and-bikini chic to having respectable, innovative São Paulo and Rio de Janeiro Fashion Weeks. Gap decided to close down 175 of its stores. And other American brands seem to be closing down as well. So, yes, there has been a lot of shutting down and folding going on.
Research shows that the changing fashion landscape is the result of—surprise, surprise—a new hybrid business model, where fashion labels (and publications, and other related arms) have become hyperaware of brand, manufacturing, and retail. So, all these shifts in the fashion landscape really have just one end: Money.
With folding magazines and shifting websites, the change in the air is brought about by the need to open up new revenue streams as the answer to the decline in print and advertising sales.
In terms of retail, there came a shift in spending power. especially with women. They are now "spending their discretionary income on things other than clothing." These include services, technology, or even watching a movie. And when they do spend on clothing, they enter a more competitive arena—they want the extremes! It's either from super cheap retailers or super expensive, high-end brands. The middle ground wherein you're a little of both sides is a very volatile place to be in.
Cathy Horyn's New York Magazine piece "Candor and Inspiration in a Changing Fashion Landscape" reads, "'I think we're in a period when it's more about clothes than fashion,' said [curator Olivier Saillard], the guest of honor at a dinner given by Town & Country magazine. I understood exactly what he meant: In the '80s era of Jean Paul Gaultier and Thierry Mugler, for example, designers competed to be the most daring and creative. Today designers battle more for real estate, mindshare, and clicks."
The answer then is "tapping into what consumers want, and knowing what they value enough to pay for." Companies—whether it be in print, retail, or whatnot—have tried different strategies to engage and seduce the ever-fickle customers with their brand or retail experience. Those who aren't successful, like crisp, brown leaves falling off trees one by one, close down.
Has fashion officially sold out, then? Probably not. There are still daring and creative pieces out there, and innovative souls that work tirelessly to translate their vision into avant-garde pieces. But it seems that in the fight for the limelight, the clicks, relevance, and in the endless war for the highest profit, fashion has forgotten to wear its heart on its sleeve. In this new fashion landscape, money has become an important player and it is enough reason to change the whole fashion game where everyone tries to win.
Art by Thurees Obenza