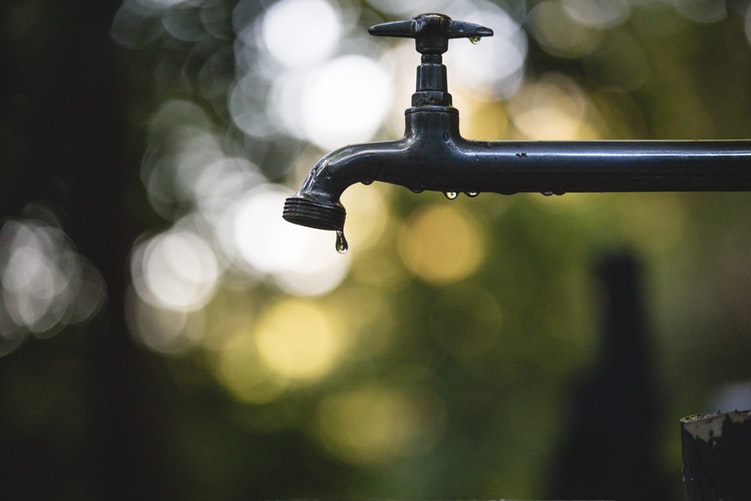 If you still haven't felt the effects of the dreadful calamity we are currently facing, then you can count yourself lucky. We have already entered a period of El Niño, a phenomenon which generally results in reduced rainfall, triggered by periodic warming in the eastern Pacific Ocean. According to PAGASA climate monitoring chief Analiza Solis, the weather pattern could last for five months.
In case you didn't know, the La Mesa Dam— the major source of water for Metro Manila—already hit a record low water level for 2019. As of Monday, its water level was measured at 68.9 meters, that's 11.25 meters below the normal high water level of 80.15 meters—its lowest in 12 years. PAGASA hydrologist Richard Orendain told Inquirer.net that that level may yet break its lowest measurement ever recorded, which was 68.75 meters in 1998. 
Even more alarming is how a graph by PAGASA shows that the water level recorded last Sunday is much lower than that recorded on the same date in the previous two years—around 79 meters in 2017 and around 76 meters in 2018. Clearly, this is no ordinary case of El Niño.
https://www.facebook.com/jose.e.delgado.10/posts/10212636193371704
Several barangays around Metro Manila bear the brunt of the calamity. Last week, Manila Water had a sudden interruption in its service, affecting communities in Quezon City, Mandaluyong, San Juan, and Pasig. Bloomberg further notes, "Some areas in Las Piñas City, Muntinlupa City and parts of Cavite province south of the capital will have little or no supply." Adding, "Manila Water said the same conditions will be experienced in the cities of Makati [and] Marikina."
If these numbers are not enough to alarm you, then I don't know what will. Some may deem it irrelevant as they haven't been affected yet, but trust me, you don't want to wait for it to happen. Seeing the serious condition we are facing, it's obvious taking precautions to conserve water has become more than just a lifestyle alternative people can choose to follow or not—it's now necessary. This is no problem we can easily brush off. And more importantly, to overcome this, we all must do our part. Public and private institutions have since been urged to be more critical of their water consumption. But of course, us citizens must do the same.
In light of this, environmental group EcoWaste Coalition has released tips on how to wisely use water in our own households. Read up and apply as best you can:
Fix dripping tanks, pipes, faucets, showerheads and hoses to prevent water loss.

Turn off the tap while brushing your teeth, lathering with soap or shaving.

Take shorter showers with a pail and dipper, and use just enough water.

Reuse towels a few times before putting them in the laundry basket.

Collect grey water from bathing and washing and reuse it to wash the car, clean the garage, maintain sidewalks, or flush the toilet.

Place a brick or water-filled bottle inside the toilet tank to reduce water used in every flush and flush less.

Collect water dripping from air conditioners and use the collected water for washing mops and rugs, flushing the toilet, or watering the plants.

Leave grass clippings on the lawn as this cools the ground and holds in moisture.

Spread a layer of mulch around plants and trees to retain water and reduce evaporation.

Water the plants early in the morning or in the evening when temperature is cooler to minimize water loss.

Refrain from using the washing machine if you're only washing a few clothes, put in full loads of laundry, and use just the right amount of detergent to avoid extra rinsing.

Wash fruits and vegetables in a basin and not in running water; reuse the water for watering the plants.

Save the rice wash for washing the dishes or watering plants.

Steam vegetables instead of boiling to conserve water as well as preserve their nutrients.

Thaw frozen meat in the refrigerator overnight, not on running water.

Use fewer cooking and dining utensils and dishes to reduce water use for washing.

Choose the proper pan and pot size for cooking as bigger ones may need more cooking water than required.

Do not let the water run when washing the dishes, fill one basin with wash water and the other with rinse water.

Soak dirty pans and pots first instead of scraping them in running water.

Collect and store rainwater for daily chores.
***
As we mentioned, this is a collective effort—so make sure to spread the word.