Just two months before the release of the live-action remake of Aladdin, Walt Disney Studios has released its first full trailer. In the clip, we are treated to more expanded scenes of Agrabah, and we get a deeper look at the characters Aladdin, Jasmine, Genie, Jafar, and even Abu and Iago.
Just like the initial teasers, fans have lots to say about this new trailer. Here are the most noteworthy ones:
Genie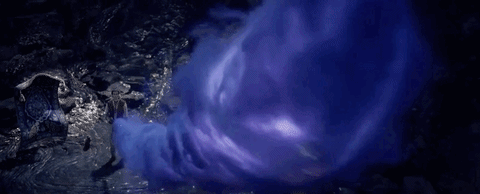 With the previous release of the teaser, fans didn't seem very pleased with Will Smith's portrayal of Genie. But they're singing a different tune now, thanks to the full trailer. With the character brought to life as a fully-rendered CGI, the actor has redeemed himself in the eyes of the former critics. Will has also lent Genie his own fun personality, which has been welcomed so far. In the trailer, there was a scene where he was explaining to Aladdin how vague his "make me a prince" wish was. Which, you know, is so true.
Jafar
Honestly, Jafar looks like a super nice dude who would throw lavish parties with the dopest mixtapes. pic.twitter.com/ByODiQXmKY

— Richard Newby (@RICHARDLNEWBY) December 19, 2018
While people backed off from hating Genie, they now turn their criticisms to Jafar—particularly, his voice and how it wasn't "deep enough." When the photos of the cast was first revealed, there was much buzz about Marwan Kenzari, the Dutch-Tunisian actor who played him. And when I say buzz, I mean people were thirsting over him, and saying they wouldn't complain about marrying him if they were Jasmine (LOL okay). But I guess they still haven't heard him speak then.
Live action vs. animated
One thing that stands out is that the live-action seems much darker than the animated version. The Cave of Wonders was definitely more creepy. The palace was also clouded in darkness. Another difference to take note of is the scene where Aladdin was sent to jail for trying to steal food in the market. In the original movie, he meets Jafar, disguised as a crazy old man. In the new movie, it looks as though Jafar shows up as himself. Which, as Gamespot noted, actually makes more sense. Aladdin didn't really know Jafar so there wasn't any need for a disguise. Also, in the trailer for the 2019 movie, Jafar and Aladdin seem to have developed a friendship during the journey to get the lamp. Also, there's a scene in the trailer where Genie in human form urges Aladdin to talk to the princess while at a party in the palace—something absent in the original film.
Despite these differencea, there are several similarities too. The part where Aladdin is on the run from palace guards, and where Jasmine goes undercover in the market looks eerily similar to the animated version. Aladdin's transformation to Prince Ali Ababwa and his parade as the new prince was also on the spot. They also didn't fail with that iconic scene of Aladdin sneaking up to Jasmine's balcony after he and Jafar argue over her hand in marriage, and Jasmine gets angry because she's treated as an object and not a person.
Original songs
What's a Disney film without the songs, right? That's true even in the live-action versions. In the trailer, we get a sneak peek of Genie performing "Friend Like Me" upon meeting Aladdin for the first time. (Also, Abu playing the trumpet!) And of course, they can't not include "A Whole New World." Originally sang by our very own Lea Salonga, along with Brad Kane, Mena Massoud and Naomi Scott, who plays Aladdin and Princess Jasmine respectively, did a great job with the song too. In addition to the original songs, two new songs written by Alan Menken and songwriting duo Benj Pasek and Justin Paul are also reportedly included.
The Bollywood feels
https://www.instagram.com/p/Bu_HqyWhorQ/
Another popular comment fans have is how the film looks like a Bollywood production, based on the trailer. Scoop Empire notes, "In the original, the yellowish background worked so well to bring the best in the purples and oranges of Agrabah, but that would not work for a live-action movie. So, the filmmakers resorted to the gonzo colors of Bollywood." Seeing as it's supposed to be Arabian and Indian, this particular nuance is still a subject of debate for critics. Personally, I want to reserve judgement until I see the entire film. Best believe I would be among the first ones in line to watch it.
Photo courtesy of Disney Studios' Instagram account
For the latest in culture, fashion, beauty, and celebrities, subscribe to our weekly newsletter here  
Follow Preen on Facebook, Instagram, Twitter, YouTube, and Viber
Related stories:
The Hunchback of Notre Dame live-action is confirmed
We might get a Latina Disney princess soon
The most underrated bad-ass Disney princesses
Becoming a Disney princess isn't as easy as it seems