IN PARTNERSHIP WITH RUSTAN'S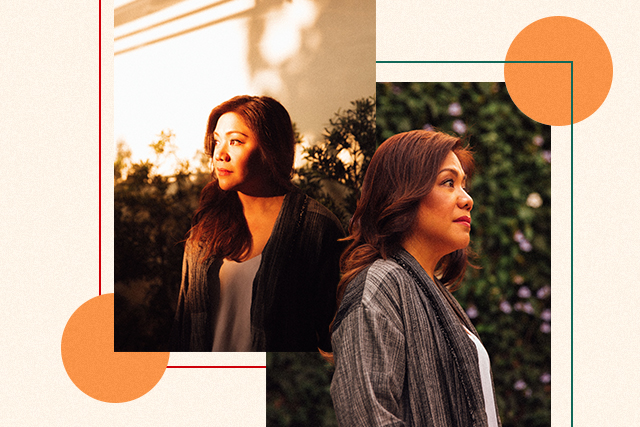 The joy of shopping was a concept that Liezl Enriquez, Rustan's Shangri-La store manager, grew up with. As a young girl, she tagged along with her mother to Rustan's to see all the beautiful things that were on display. "I've always had a penchant for fashion and Rustan's [always had the latest in fashion] so it was our choice as our shopping destination," she explains.
Little did she know that years later, the Ateneo de Manila Business Management graduate would find herself working at the Rustan's selling floor. "I entered Rustan's as the sales manager for the Natori brand in 2012. I actually applied for a position in merchandising, an office job. But Ms. Jocelyn Barcelona, the vice president for HR saw something in me and convinced me that I didn't belong in an office but in sales! I'm always up for a challenge, so that was the path I chose to take." She has been with the company for seven years now.
"After, I got promoted as sales and operations assistant manager for the Ladies Division in the Makati branch and then sales and operations manager (SOM) after handling the Women's Division," Liezl continues. "I was transferred to a bigger division which is the cosmetics, perfumes and toiletries as an SOM, a position I held for about two years before being promoted again to senior sales operations manager. Nine months later, I was lucky enough to be promoted to branch manager of the Shangri-La branch which is my current position now."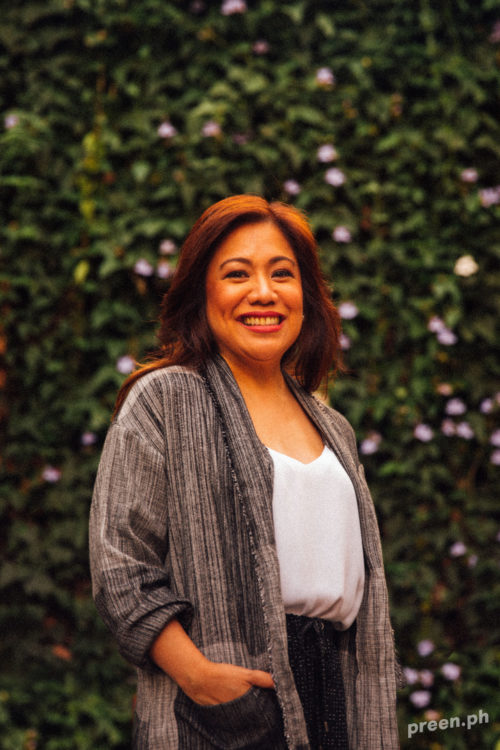 As manager, Liezl is tasked with directing all operational aspects of the branch, including distribution, customer service, human resources, administration, and sales in accordance with the company's objectives. "I provide training, coaching, development, and motivation for my staff. I also develop forecasts, financial objectives, and business plans. It helps that I 'rose from the ranks,' so to speak, especially in operations, because you have to experience firsthand how the processes in your branch work. This way, I also have the point of view of the staff."  
There are so many memorable moments on the job. She recounts, "First was meeting Ms. Josie Natori in the flesh. She actually interviewed me personally for the job as sales manager for Natori. I admire her for her tenacity and work ethic. But most of all, I admire her for showing the world how incredibly talented Filipino artisans are."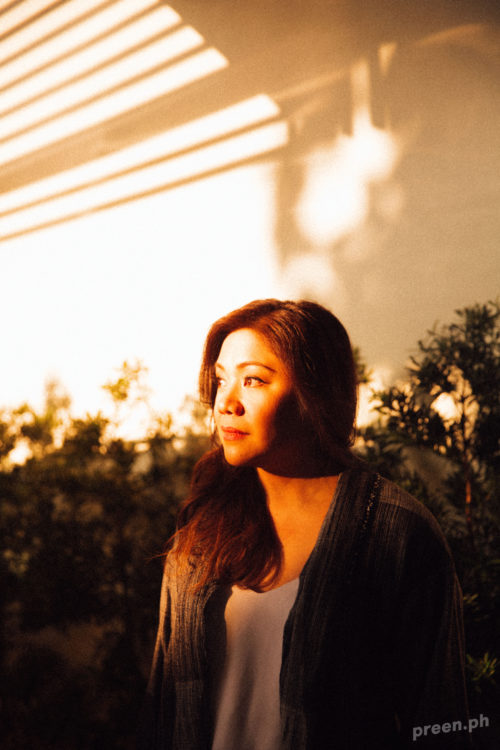 As someone who has to be on the frontlines with customers, Liezl shared her secret to quality customer service. "To make sure that they are satisfied with our service, I listen to them, try to put myself in their shoes, and then genuinely find ways to satisfy their needs without, of course, compromising the company. That is a win-win! My three beautiful children Alyssa, Miguel, and Martin never hear the end of my exciting, and sometimes hilarious, days in sales!" she jokes.
READ MORE: Women change-makers, part 1 of 2: Fashion, food, and climate change advocacy
On a more serious note, Liezl shares how working in Rustan's has helped her gain back her self-confidence. "I started working [at a young age.] Right after graduation, I already put up my own business, which is the manufacture and retail of ladies apparel. Being young, naive, and inexperienced, I encountered a lot of challenges in running my own business and after almost 15 years, I had to close it down," she says. "I was heartbroken and felt like a failure. Getting hired by Rustan's gave me back my confidence and my zest for retail. Retail has always been my passion and I am grateful for Rustan's for giving me another chance at a new career."
Rustan's has had a long history of empowering women since it opened its doors in 1952. It was powered by Gliceria "Glecy" Rustia Tantoco, a woman who wanted to make a difference in offering global brands to the Filipino market, especially among the ladies. It's also a source of pride for the company that it provides a safe and comfortable working environment for female professionals, and recognizing hard work regardless of gender and encouraging women to climb the career ladder.
And because Liezl has surpassed her own challenge, she has this advice for those who are just starting out. "Goals are not normally reached on the first try. Be patient. Don't lose hope. It's a combination of mistakes and trials that gives you the ability to finally reach your goal." Her innate nature as a woman has helped her greatly, she adds. "My tenacity, resilience and adaptability; my supportive and nurturing nature, my patience, attention to detail and drive for excellence—all these have contributed greatly in dealing with adversity."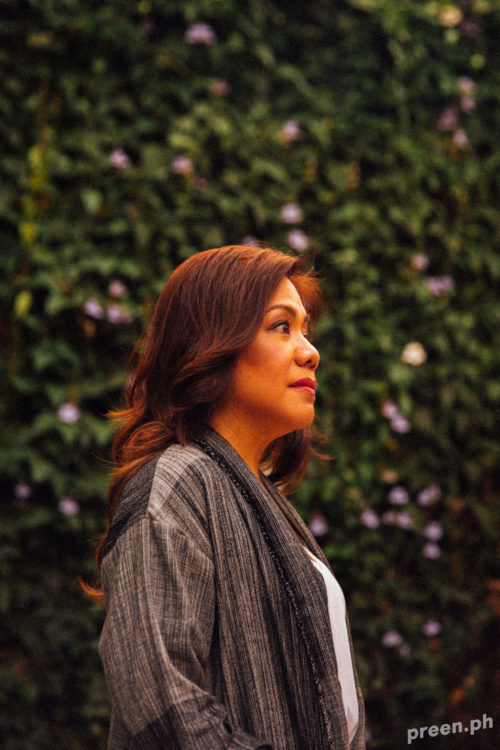 Liezl says she's found the right fit working in a company that values women in the workforce. "In a world where men are still regarded as the better sex, or the better worker, it is inspiring to realize that Rustan's believes in developing further the abilities of each employee, regardless of sex. In this way, we are given equal opportunity to succeed and excel."
Photos by Everywhere We Shoot
Creative direction by Nimu Muallam
Styled by Melvin Mojica
Produced by Jacqueline Arias
Hair by Dorothy Mamalio
Shot on location at Casa Bella, The Alley at Karrivin, Karrivin Plaza, 2316 Chino Roces Extension, Makati City (@casabellaatthealley)
For the latest in culture, fashion, beauty, and celebrities, subscribe to our weekly newsletter here  
Follow Preen on Facebook, Instagram, Twitter, YouTube, and Viber
Related stories:
Women change-makers, part 1 of 2: Fashion, food, and climate change advocacy
Natori's 40th anniversary party is filled with dragons and kimono dresses
Why do people think women can't handle being a mother and a career woman?
Women in STEM deserve the rockstar treatment too