IN PARTNERSHIP WITH RUSTAN'S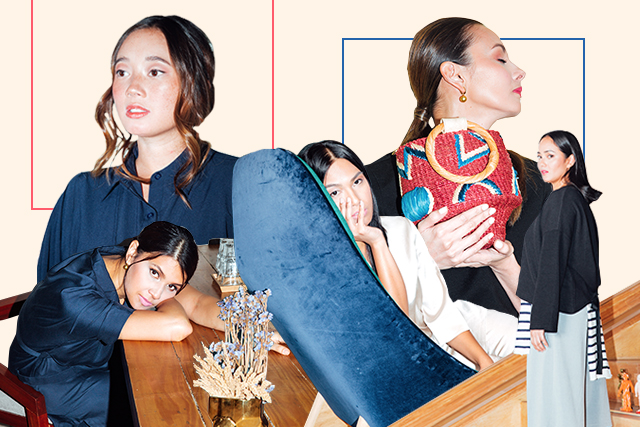 Here's a crazy stat for you: There are only 24 female CEOs at Fortune 500 companies as of 2018; some leading businesswomen are even denied their pay raises. Here's another ridiculous pieces of news: only 256 of 2,208 billionaires in the world are women—less than 12 percent of the global total.
A Pew Research Center study found that the number of women leaders worldwide may have grown, but it's still a small percentage compared to men. As of March 2017, only 70 countries have had a female leader take office.
These numbers seem discouraging but it should also empower women, as well as teach people—aka, men—to not discredit their hard work and contributions. At the same time, there are companies that serve as safe spaces for female employees. One of them is department store chain Rustan's, which is currently headed by CEO Nedy Tantoco. Since opening in 1951, its founder, Gliceria Tantoco, ensured that Rustan's would offer global brands that Filipinas can wear. The company also encourages women, which makes up the majority of their work force, to climb the career ladder and reach executive positions. This year, they're participating in the Philippine Stock Exchange's commemoration of National Women's Month which will have gender equality talks and exhibits in support of PSE's employees. 
For women's month 2019, Preen.ph, in partnership with Rustan's, wants to celebrate the women who are leading the charge in their chosen profession and advocacies through this two-part change-maker series. The department store empireHere, we'll introduce 10 women who you may or may not have seen on the news already. If you're part of the latter category, then you're welcome.
READ MORE: Isn't it time we gave women the CEO position?
First up, we have Amina Aranaz-Alunan, Juana Manahan-Yupangco, Manna Vargas, Mela Habijan, and Bea Constantino—all remarkable women in their respective fields and have showed resilience to achieve their successes today. Here's how they did it.
Amina Aranaz-Alunan
Creative director, Aranáz
Co-founder and managing partner, SoFA Design Institute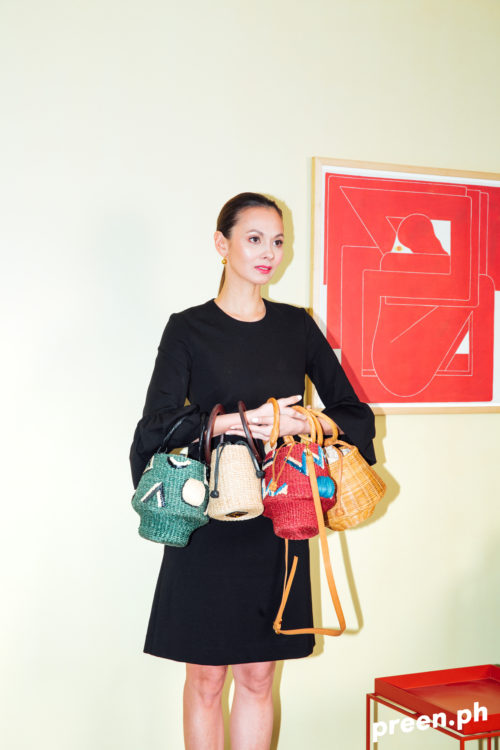 Amina Aranaz is one of the three women who own local accessories brand Aranáz that's known for their distinct woven and wooden bags with the aim of celebrating Filipino craftsmanship and artistry. You might have seen them on Instagram or shop windows here and abroad—even royals have them in their closets. Aranáz is also one of the prominent female-led brands available at Rustan's. When she's not working on their family business, she spends her days teaching students at the SoFA Design Institute, which she founded with her friend Loralee Baron-Soong.
On the Aranáz piece or collection that started it all for the brand
"I would have to say it's our Club Tropicana collection from 2013. We introduced our iconic fully embroidered flamingo tote which has become a brand signature."
On SoFA discovering the next big Filipino designer/s
"When I co-founded SoFA Design Institute, I really wanted to create a place that would hone and develop Filipino creatives into global design leaders. In both Aranáz and SoFA, one of my goals is really to bring the Filipino creative onto the global stage."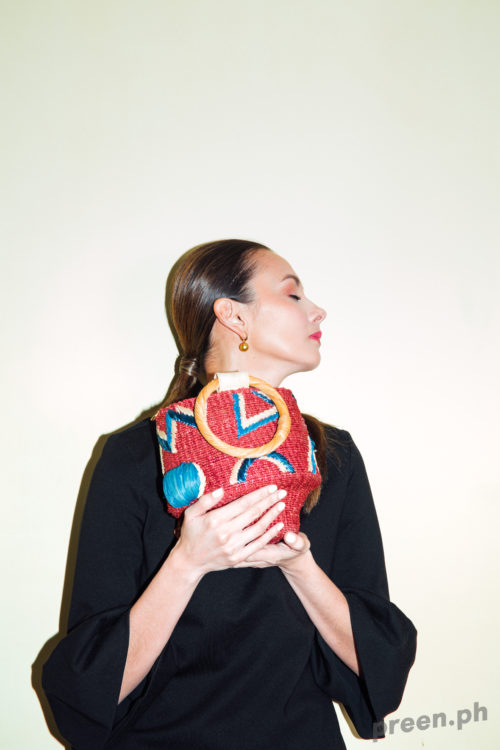 On her creative process
"When it comes to my creative work, for some reason, I am best stimulated when I am surrounded by creative chaos. I will sit on the workshop floor surround by all the workers, by mountains of raw materials, and just feeding off their creative energy—then magic happens. [laughs] Then I need to retreat to a much organized space to review what I've done. It's a back and forth between chaos and organization for me."
Biggest wins in 2018 and plans for 2019
"For 2018: I am over the moon that Aranáz is now stocked in major department stores that I once only dreamt of [like] Bergdorf Goodman and Selfridges. It is a major win to know that 'made in the Philippines' is appealing to them. In 2019, I hope to sustain the effort. But a personal goal I have for this year is to slow down a bit for some self-care and family time."
Juana Manahan-Yupangco
Founder, Mesa ni Misis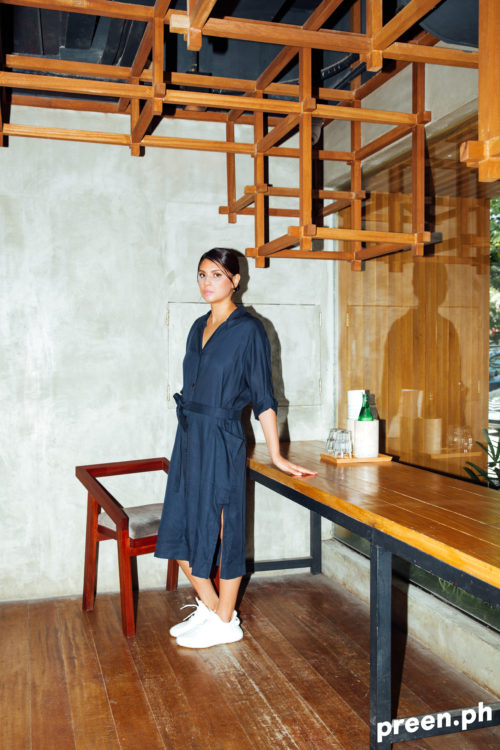 As a mother and a foodie in her own right, Juana Manahan-Yupangco started Mesa ni Misis in late 2017, a website dedicated to healthy eating and recipes one can do at home. Juana wanted to start a platform that promotes the use of local, plant-based ingredients that'll greatly benefit her audience's health (especially those with kids), as well as encourage women everywhere to make a living through cooking.
The motivation behind Mesa ni Misis
"I realized that people who had the worst diets were also the people who do not have the means to afford proper medical care. Most of the diseases in the Philippines that affect our countrymen are non-communicable—heart disease, cancer, liver and kidney disease, all brought on by a bad diet. If we can change the food culture and the way people think of food, we can greatly impact people's health. I teach people to eat local, native plant based food because they are cheap and full of nutritious vitamins and minerals. We have our superfoods and most people know what they are, but for some reason they are not consumed. For some reason, eating gulay lang is looked down upon, while meat and packaged foods are seen as a sign of affluence. I hope to change this mindset, while also putting our local veggies back into the spotlight."
On doing healthy cooking workshops
"I network and find charities or organizations that would like my help in teaching people to cook, giving lectures and seminars. To fund these programs, I do several collaborations. Sometimes they're restaurants where we come up with a dish that features local produce."
On making healthier meals more accessible in barangays
"If I can make everyone I come into contact with take eating plant-based meals seriously—meaning at least swapping out meat three times a week in their diets—I will be very happy. Down the road, I want to have Mesa ni Misis carinderias that offer low cost, delicious plant based meals to the average Filipino. I want to make the food accessible to everyone. Cooking at the barangay level, for people who have had set diet of instant food, is challenging. They are the hardest to convince even though they need to make the change the most. The only way to do this is to show them that the food is good, and that good food doesn't need any magic powders."
Goals for sustainability
"Publicly launching Mesa ni Misis and all the support it got from the media [is a win for 2018.] This year, the goal is to create sustainable programs that can run themselves—training and continuous cooking of Mesa ni Misis meals."
Mela Habijan
Writer, actress, and vlogger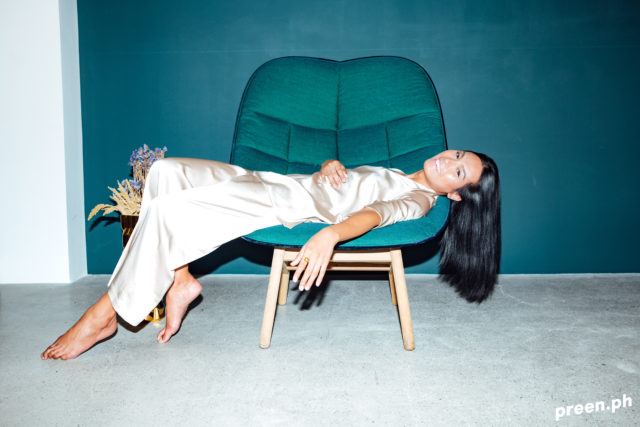 Mela Habijan is starting to make a name for herself as an actress after starring in the primetime show, Asawa Ko, Karibal Ko on GMA. And, as a transwoman, she shares her life and her two cents through social media and her webshow All Things T. She's also an aspiring beauty queen—is she the next Angela Ponce?
On educating those who may not understand her transgender experience
"I have always taken advantage of all the platforms available or given to me as my vehicles in sharing my story and cause as a transgender woman. Being a storyteller, my Facebook and Instagram accounts have served as my primary witnesses to every single life 'smilestone' (milestones that brought me smiles) I have achieved as a transwoman—from my coming out to how my parents' accepted me to my transition process to my career accomplishments. My webshow on YouTube, All Things T, has also served as a documentary tool of my beautiful journey."
On learning from failures
"I am definitely a go-getter and very goal-oriented. Hence, when I set my eyes on things that I want to achieve, I make sure that I give my 1,000 percent. There are times that I get to achieve dreams with flying colors, but there were moments of failures, too. At first, it was hard for me to accept failure since I grew up to be a perfectionist and a competitive individual. However, I realized that failures are igniters of excellence, determination, and maturity. So when I fail, I never stop trying out again. When I fail again, I look for new routes to achieve my goal. And when I fail again for the nth time, it's when I move forward, accept that it's not for me and then, set a new goal again."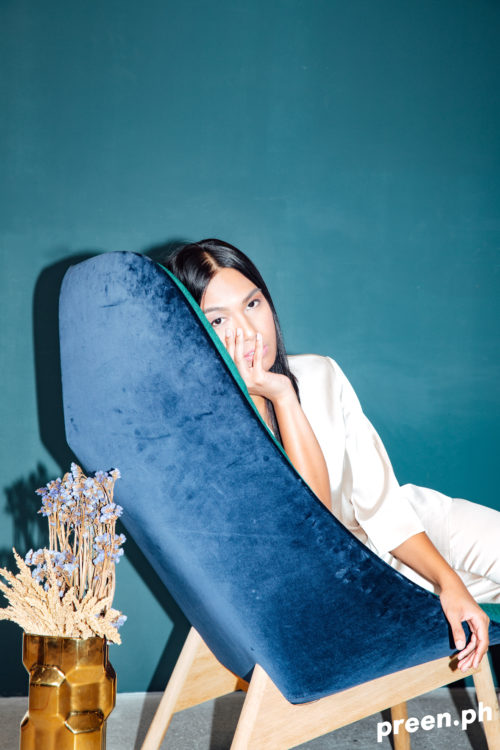 On conquering her fears and embracing her truth
"It has always been the decision to finally embrace truth, my womanhood, that has created a big change in my life. I am now at my happiest because I am able to live my life according to how my heart wants it to be. Now, I consider myself a winner and it all began when I conquered my fears and started loving me. Now, I aim to be a good representative of my trans brothers and sisters. I am inspired to fight for the cause of giving the life opportunities that transgender people deserve—from education, to job opportunities, to acceptance at home. Because through these, transgender people can be who they want to be and fly high in life."
Her big plans for this year and the next
"Being the big dreamer that I am, this year, I have set my eyes on bigger goals. First is to be able to get in to Miss International Queen 2020. So 2019 will serve as my preparation year to improve myself physically, mentally, emotionally, financially, and spiritually. So that when 2020 comes, I get to shout Philippines in Pattaya and hopefully win that coveted crown. I'm also writing a script for a movie entitled Para Sa Mga Hindi Pinipili. It's intended to be a romcom but I'm still figuring out where the story would go. Hopefully, it will be filmed this year and we get to see it on screen, probably during the MMFF 2019."
Manna Vargas
Partnerships manager, Oscar M. Lopez Center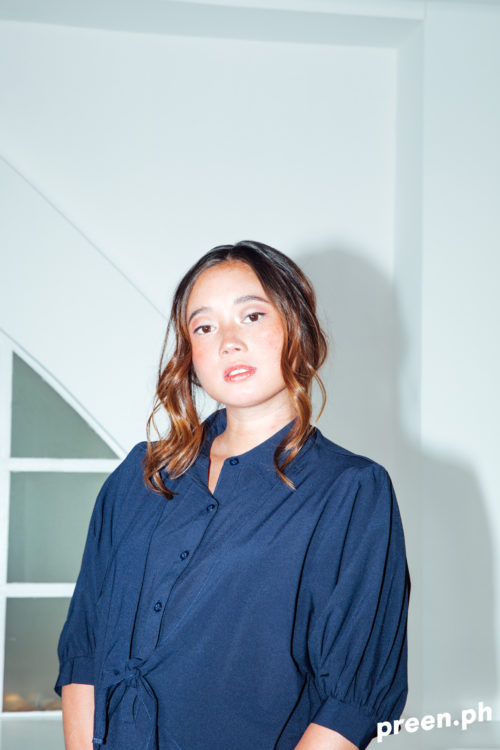 Manna Vargas has a bachelor's degree in environment and development, and has always been passionate about topics like climate change and environmental protection. She has her grandfather, one of the leading businessmen in Asia, Oscar M. Lopez, to thank for that passion. She's also currently trying to pursue a career in climate change research—but before that fully comes into fruition, she's educating people on its effects in the most non-intimidating manner possible.
On educating people, even those in the grassroots level, about climate change
"Communicating climate change can be challenging across all types of audiences mainly because it is experienced differently. Essential to engaging people in the conversation is not parachuting into a place assuming you know more about their climate experiences than they do. Science can provide empirical data and irrefutable evidence, but just as important is the human experience and recognizing varying perceptions of what is happening, even if those perceptions differ greatly from your own. Increase in knowledge can only lead to effective action if those involved understand how that knowledge relates to them and acknowledges their everyday realities."
The most important lesson from her grandfather
"Compassion. Not just for our natural environment but I saw in my grandfather a greater sense of humanity that underlie his desires to protect the environment. Its inextricable link to the equitable well-being of society was an overarching theme throughout his life that I strongly gravitated towards."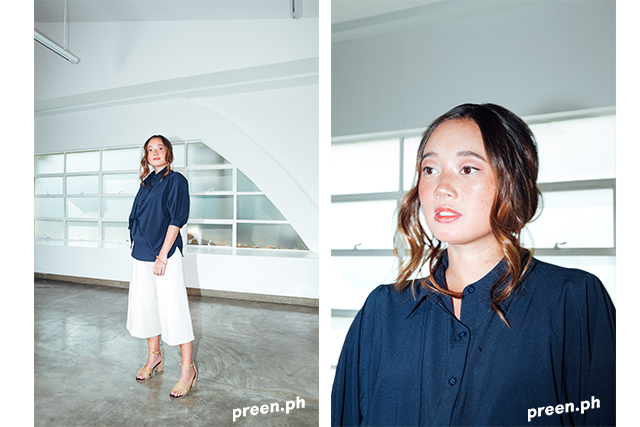 On the biggest change in her life (so far)
"I have found myself in a defining point in my life wherein in the last few months, I had to learn to be a wife, gradually evolve into motherhood, as well as balance work and school. A shocking personal prelude to my future, maintaining the delicate balance of roles is an everyday reality for many women that should be lauded as a continuing achievement in its own right."
On the future she wants her kids to have
"I am constantly immersed in some of the harsh realities my children may have to live with. I hope that when the time comes, I'll be able to look them in the eyes and confidently say I didn't simply sit back and allow their future to be mortgaged for my own generation's benefit."
Bea Constantino
Stylist and creative curator, Herman & Co.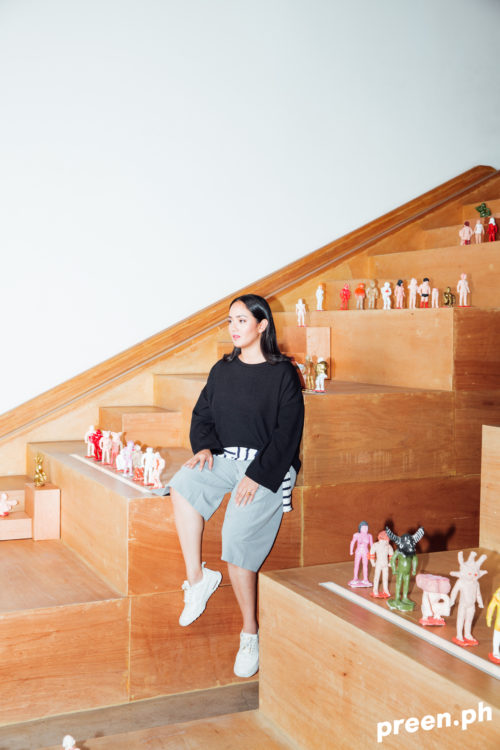 A stylist for more than 15 years, Bea Constantino delved into the fashion business when she started working closely with Mindanaoan weavers for her own clothing label that reflects her Tausug roots and other areas of the region. Her goal is to promote the weavers' creativity and giving them a livelihood that could sustain their everyday living.
On fighting burnout and starting Herman & Co.
"I wanted to translate my fashion know-how into something with more of a substance. In 2016, I experienced a creative burnout, having been in the industry for 13 years at the time. I felt like it was not random and I had to tell the story of the region where my family came from. Especially after being in the industry for quite a while and being born into such a colorful heritage with an interesting legacy. A clothing line was the best vessel for me to convey this narrative."
On wanting to change the public's perception of Mindanao
"I have very very big ambitions for Zamboanga, Sulu, and Mindanao in general which I have yet to accomplish. But for now, I always say that if I have inspired one person to change their perception of Mindanao to be more of positivity and hope, then I think that is more than enough."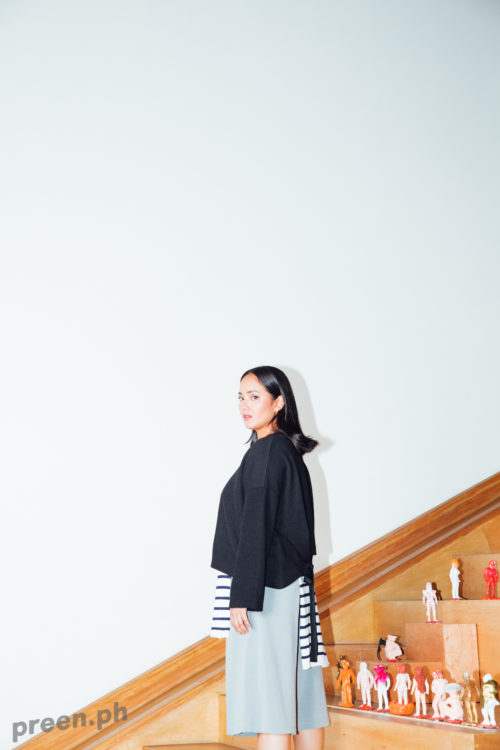 On her inspiration
"My legacy has always been my north, with forefathers having done some notable things for Mindanao's history. And even if my path is different, I always think of how I can give justice to my ancestors' accomplishments. A huge factor is being inspired by how beautiful Mindanao is and how it deserves the focus and support it is now getting and how I would love to see it experience peace in my lifetime."
On creating a story from her memories of Mindanao
"It always starts with a story—memories of merienda in the province, or my journey in knowing more about my roots. Then, from that story, we think of the elements of that memory and how our designs can make the Herman woman experience this scenario."
Photos by Everywhere We Shoot
Creative direction by Nimu Muallam
Styled by Melvin Mojica
Produced by Jacqueline Arias
Makeup by Kim Lopena of Clinique, Lanie Ong of Bobbi Brown, and Franco Ferrer of Estée Lauder
Hair by Boggy Diaz and Vladislav Drozdov of New Monarq, Dorothy Mamalio, and Jessie Manghuyop
Art for featured image and insert by Marian Hukom
Shot on location at Casa Bella at The Alley (@casabellaathealley), Panaderya Toyo (@panaderyatoyo), Aphro (@aphroliving), and Artinformal (@artinformalgallery)
For the latest in culture, fashion, beauty, and celebrities, subscribe to our weekly newsletter here
Follow Preen on Facebook, Instagram, Twitter, YouTube, and Viber
Related stories:
Why isn't International Women's Day a holiday in the Philippines?
Isn't it time we gave women the CEO position?
To the woman I aspire to be—my mom
Get inspired by these women who are #goals