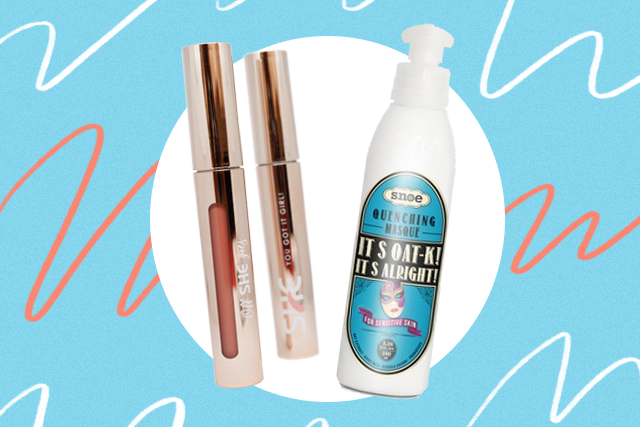 Happy International Women's Day! Today is a perfectly valid excuse to #TreatYoSelf. For many, that means shopping–for whatever your weakness is, may that be books, clothes, or beauty products. If it's the last one, you might want to consider this before going on a spree. Don't you think it's more meaningful if you buy from other women too? That way, you not only give love to yourself, but other women too! Check out these amazing products from labels founded by strong Filipinas.
Snoe Beauty It's Oat K! It's Alright! Quenching Masque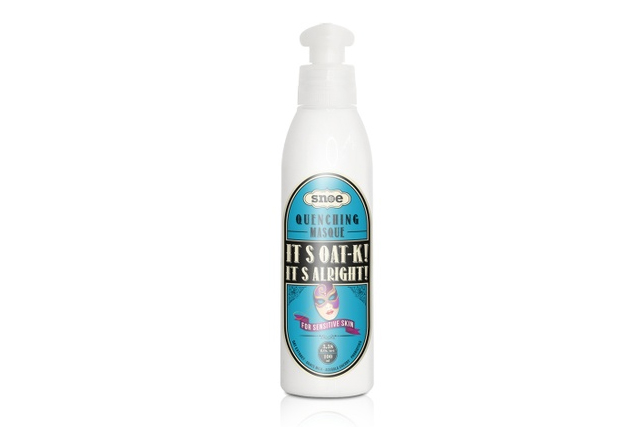 Established in 2009, Snoe was the realization of then 34-year-old mom and entrepreneur Jen Gerodias Diaz' dream. "I had pawnshops and gas stations. I live a comfortable life. But then I asked, is this really what I'm going to do for the rest of my life?" she said. Starting with just homemade soaps and selling on bazaars, today, the label can be seen in over 30 branches (kiosks and standalone stores) nationwide, and has a huge presence on websites.
They offer a wide variety of products now. This wash-off mask is a must-try. It restores the skin's natural moisture balance and heals minor skin irritations through its formula which contains probiotics, oat extract, goat's milk, and acerola cherry. Sounds good enough to eat right? Yup, your skin needs that kind of nourishment too. Available on Zalora PH.
Human Nature Pollution Defense Face Cleanser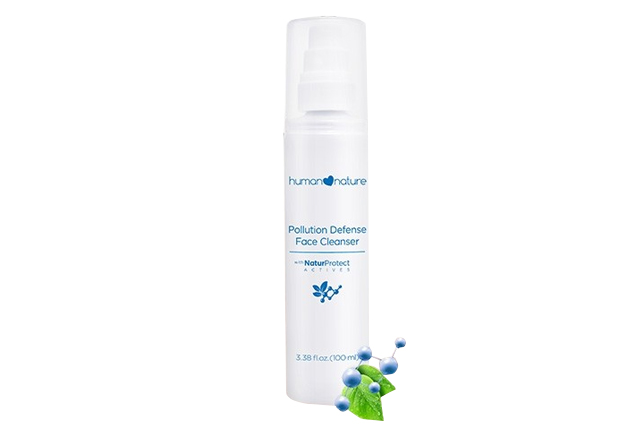 This widely successful venture is the brainchild of Anna Meloto-Wilk and Camille Meloto. The daughters of Gawad Kalinga founder Tony Meloto, their brand is hinged on similar principles. Human Nature describes itself as pro-Philippines, pro-poor and pro-environment. They are also the first Filipino company to ever receive the cruelty-free recognition from PETA. Of course, aside from being a brand with a heart, they have achieved success because of the quality of their products.
You might want to check out their Pollution Defense Face Cleanser, which has garnered great reviews from users. It washes away skin-damaging pollutants with a non-drying formula infused with bamboo charcoal, moringa seed extract, bentonite clay, and passion fruit seed oil & vitamin E. Available at Watsons.
SHE Cosmetics Off SHE goes! lipstick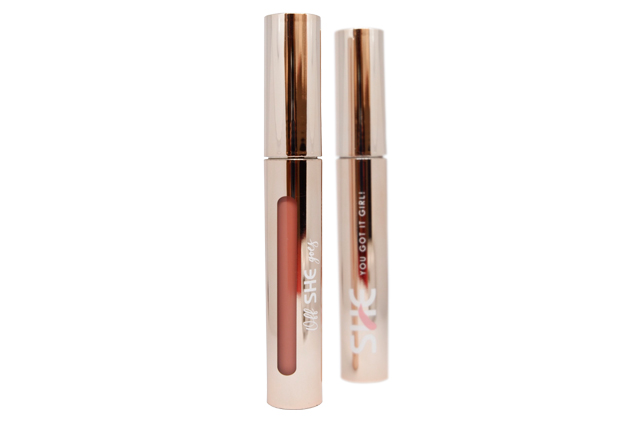 Kylie Jenner has become one of the most successful beauty moguls of our generation, and Kris Bernal wants to follow suit. The actress is trying her hand in business with a makeup line that aims to empower women, SHE cosmetics. It's still in the early stages. In an interview, she told us that currently, she's the one paying for everything and supervising, but she hopes to expand soon.
SHE made its debut with five lipstick shades. The Off SHE goes comes in a coral pink color perfect for your everyday makeup. It has rose hip oil, Bulgarian rose, vitamin C, camellia oil, and peppermint oil—so your lips won't just be pretty, but plump and nourished too. Available online.
READ MORE: Kris Bernal wants to be a beauty mogul like Kylie Jenner
VMV Hypoallergenics Creammmy Rich Intensive Moisture Milk For Dry Skin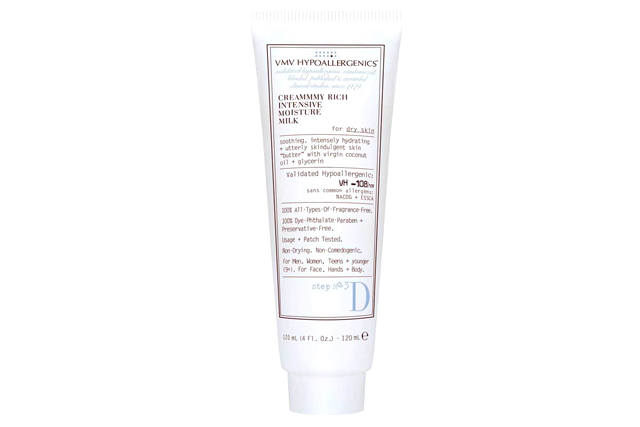 VMV stands for the founder's initials: Dra. Vermén M. Verallo-Rowell, a pioneer researcher in the field of cosmetic and clinical dermatology. She founded the brand in 1979 and since then, it grew into an internationally recognized label, thanks to its distinct products that focus on hypoallergenic cosmeceuticals, skin care, personal care, and cosmetics. Her daughter currently acts as the CEO of the company.
VMV Hypoallergenics' moisturizer is one of their bestsellers. It's a soothing and super indulgent formula  comprised of glycerine and virgin coconut oil, grown and cold-first-pressed in their own farms. According to their site, "This unique combination prevents water hydration (how most moisturizers work) and provides barrier therapy to strengthen cells and replace lost lipids." Available on Sephora.
ECHOstore echoPop Lip Balm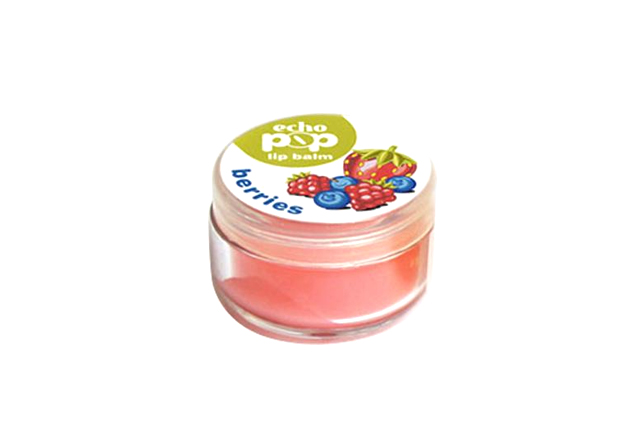 The brains behind the first sustainable lifestyle concept store of its kind in the Philippines are three amazing women: Retail veterans Reena Francisco and Chit Juan, and culture specialist Jeannie Javelosa. With the aim of setting up a one-stop place that caters to the needs of a consumer who wants to jumpstart of sustain a sustainable lifestyle, while helping small producers, craftsmen and artisans, the first ECHOstore was opened in 2008. It has since flourished into several stores nationwide.
Aside from partnering with brands, the group has also come up with their own . Their products range from culinary ingredients to beauty items, like this echoPop lip balm. Of course, it has all-natural ingredients like beeswax, VCO, sunflower oil, to keep lips soft, smooth, and moisturized in any kind of weather. Good luck choosing a flavor, as they have it in five fun varieties: Berry, choco mint, iced mocha, vanilla banana, and watermelon. Available at The Podium.
PILI Hair Serum
Organic agricultural advocate Rosalina Tan ingeniously used Pili, a tree native to the Bicol region, to craft a personal care brand. Her decades of research and testing led to the first and only cosmetics and wellness brand to use pili and elemi oil as its main ingredient. The former helps hydrate the skin and heal wounds and allergies, while the latter helps keep the skin's firmness and elasticity. By using 100 percent natural pili and elemi oils as base and active ingredients for the products, she was able to make something that's not only good for us, but also for the environment.
Aside from their flagship product, the PILI lipstick, another must-try is the hair serum. It's an all-natural hair tonic that treats damaged hair. It reduces dryness and damage with a blend of natural pili and coconut oils, and doubles as a lightweight leave-on conditioner for morning and a nourishing overnight hair treatment for evening. Available on Beauty MNL.
Art by Marian Hukom
For the latest in culture, fashion, beauty, and celebrities, subscribe to our weekly newsletter here  
Follow Preen on Facebook, Instagram, Twitter, YouTube, and Viber
Related stories:
Best of: 9 beauty launches you might have missed
BEAUTY ALERT: The new Urban Decay Naked Reloaded will be available soon!
Kris Bernal wants to be a beauty mogul like Kylie Jenner
From the runway to the streets: The biggest beauty trends of SS19