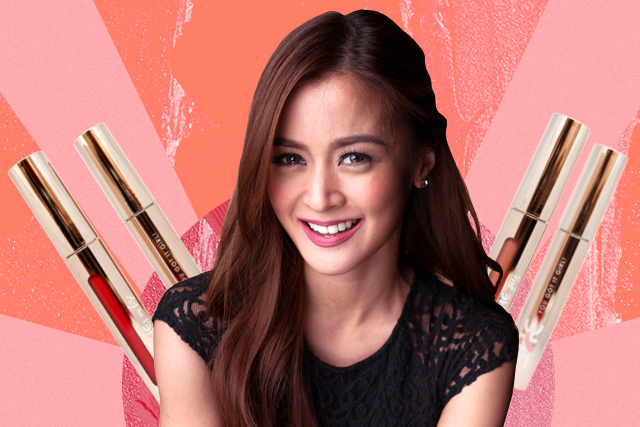 Another local celebrity who's delving into the beauty biz is Kris Bernal. The actress first burst into showbiz when she won StarStruck season 4 back in 2006 and later played a dual role in GMA's Impostora.
Amid all her projects, she still managed to work on building SHE Cosmetics, her first brand that sells five shades of liquid lipstick. During the official launch, Kris was kind enough to share with everyone how she started working on this—both the ups and downs—and how she wanted to make a product that all women can use. She also emphasized how SHE's message and goal is to empower women and make them feel beautiful anywhere they go.
https://www.instagram.com/p/Btlf7hshobN/
We also sat down with Kris for a quick chat to find more about her creative process and how hands-on she is with her new beauty brand.
What made you decide to come out with liquid lipsticks for SHE Cosmetics?
I love lipsticks. For me, it's an essential part of my day. Without it, I feel like I'm so bare. I don't know how to put eyeliner or eyebrow products—I'm not good at applying makeup on my face, but one thing I'm sure of is applying lipstick. I got so inspired by Kylie Jenner when she started on her own also and only had a few people working for her. Now she's so big.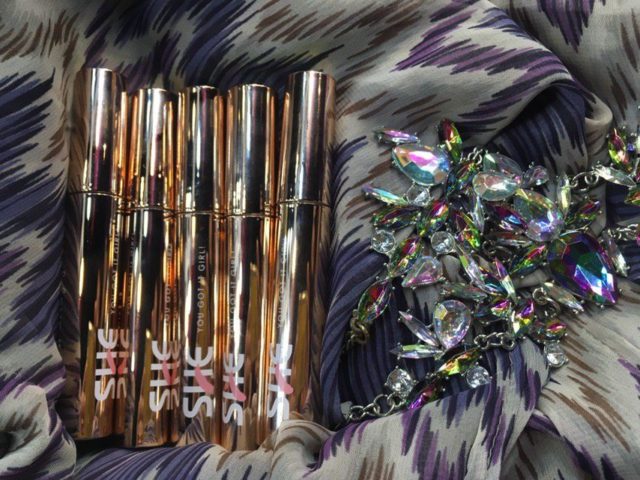 Is that also why you're so hands-on—from the shipping to social media management?
Yes! Since everything is coming from my own pocket, I don't want anything to go to waste. So I really work hard to get back what I've spent.
But are you looking to expand your company and hire others to help you out?
Of course! I want an office, actually! [Laughs] I want my beauty brand to be complete [with employees]. But since I'm the one paying for everything and supervising, I don't have the means for that yet.
For now, my HQ is at home. Even my mom would tell me that I'm turning our house into a warehouse. I'm also not close with my dogs anymore because I'm so busy with my products. But my brother is the one packing for shipping, and my mom is the handling orders when I'm not around. They're a huge help.
How did you narrow down the five shades?
Those are my favorite shades that i can wear day and night, but compressed to only five. I gravitate on more loud shades. But when I did a survey, millennials love nude shades so I released two of them (So SHE-ic and SHE Lovin' It!).
https://www.instagram.com/p/Btmty1SF-eu/
How did you choose the right formula?
[I chose cushion matte because] it's very comfortable. I made sure it will never dry or crack your lips. At the same time, it's nourishing because of the four essential oils: rose hip oil, Bulgarian rose, camelia oil, and peppermint oil.
Any plans on releasing other beauty products and collaborating with anyone?
If I do another release, it'll probably just be another set of shades. If other products, I feel like it'll take more time since I don't use other makeup items. [As for collabs,] I'd love to in the future. But I hope I can find investors to help me with [SHE Cosmetics] so I won't pay for everything and do things alone.
SHE Cosmetics Liquid Lipsticks are available online for P349.
Art by Marian Hukom
For the latest in culture, fashion, beauty, and celebrities, subscribe to our weekly newsletter here
Follow Preen on Facebook, Instagram, Twitter, YouTube, and Viber
Related stories:
How Madonna, Rihanna, and Drew Barrymore are killing it in the beauty industry
At 21, Kylie Jenner's list of achievements is mindblowing
I started using liquid lipsticks as eyeliners and I'm digging it
Nude lipsticks don't come in universal shades