IN PARTNERSHIP WITH RUSTAN'S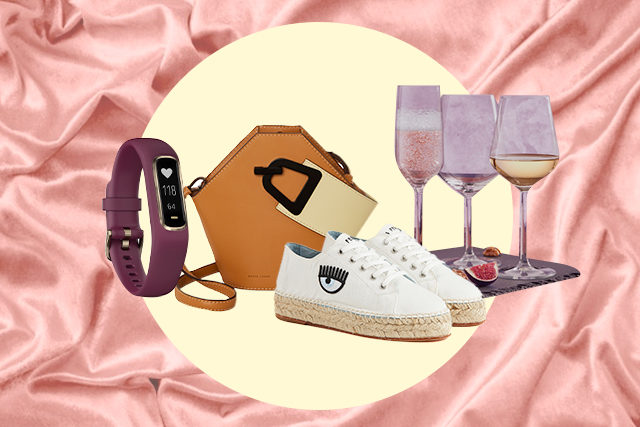 Do you know how many times you've been caught off-guard by how close Mother's Day is? If you say "too many to count," we're with you because we're still looking for gifts for our mommas. There's still enough time and we're totally not panicking.
This year, why don't you get your mom or your mom friends, not one, but multiple gifts that will match their personality and lifestyle? It doesn't hurt to splurge a little bit. They've dedicated their time in taking care of their family and working 9-t0-5 jobs to provide for them. They deserve to be spoiled with luxurious and functional items to express your love for years to come.
Luckily, Rustan's has a series of prestige selection at their stores, plus discount promos for Mother's Day, which is on May 12 this year. If you're unsure about the gifts you'll give, we got you. We created a quiz that will determine which bundle matches your mom's overall personality and/or tastes.  Once you find the result, you can go straight to shopping! (You send screenshots of your result to us @preenph on Twitter.)
Start answering below. Have fun!
What's your mom's (or mom friend's) favorite show?
A word that best describes her
What's a dish she likes cooking the most?
What kind of animal videos does she watch?
She never leaves home without...
What's your relationship like?
How would you greet her this Mother's Day?
MOTHERS DAY
Chill, minimalist mom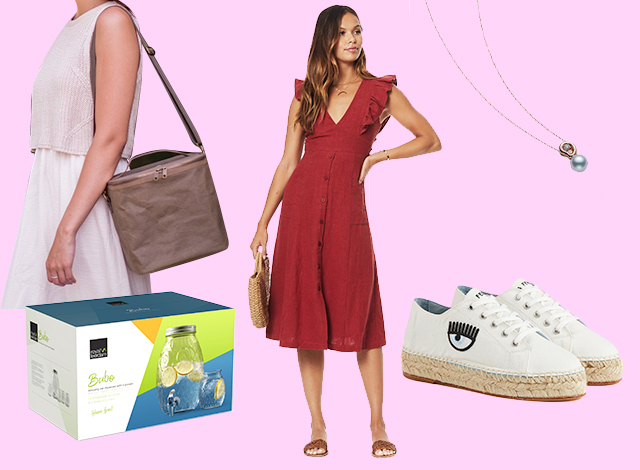 This mom doesn't wear a lot of prints, would rather leave the house in slip-ons (this Chiara Ferragni pair suits them), a simple blouse, and jeans. She also opts for a lot of practical items at home, so they'll appreciate the olive paper cooler bag from SoYoung and the Royal Leerdam drinks dispenser. Don't forget to cop a breezy Lost & Wander day dress and a Mikimoto Jelly Bean necklace, too.
Social butterfly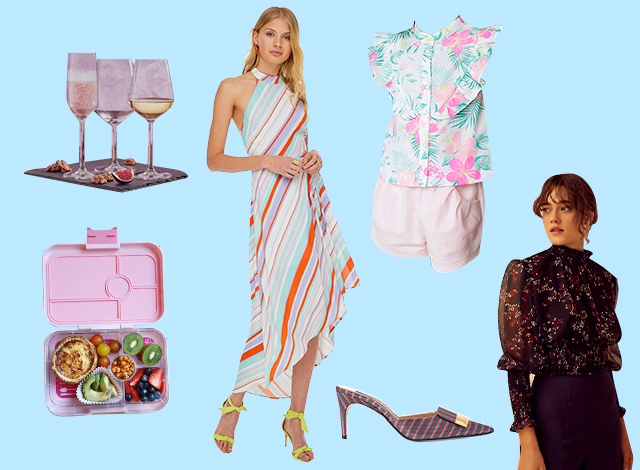 Whether it's planning a get-together at home or going out for wine, this mom is game to socialize with her peers at any party. We see them wearing Keepsake's Embrace Long Sleeve Top for house gatherings, and the ASTR Illusion Dress during the occasional bar nights. For shoes, they'd want the most comfy heels to dance in so get them a pair of Sergio Rossi mules. When the kids are around, they make sure they're wearing something fun and printed from Periwinkle, and also provide sweets in the Yumbox Tapas for other young guests. Of course, wine will be served in the Royal Leerdam Alexa 18-piece set.
Tech-conscious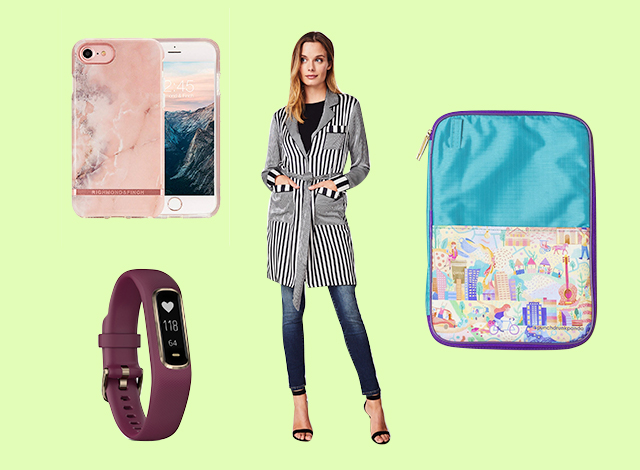 We all know a mom or two who's updated with the latest in tech, and splurges on accessories. You can feed into their love for gadgets by gifting them a Garmin Vivo Smart 4 which tracks their steps, and a new iPhone case from Richmond and Finch that has a marble print. If they have kids with gaming gadgets, you can add a Punchdrunk Panda Daily Pouch to your list. This will greatly help moms in organizing their little ones' cables and other accessories. Bonus: Give them a striped Nicole Miller Robe they can use at work because why not?
Living the glitzy life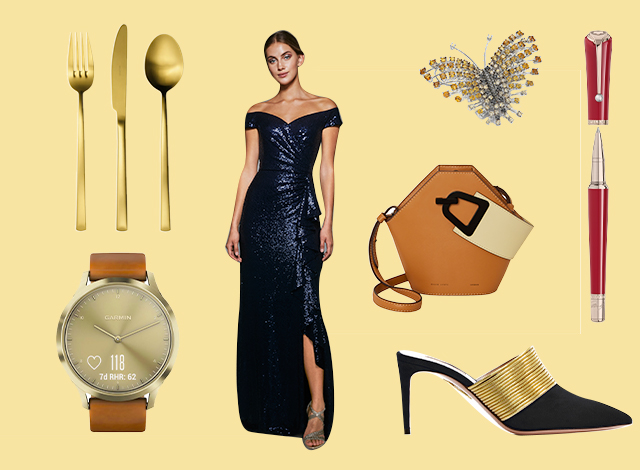 Some moms have expensive taste, and we totally respect that. If you want to make mom feel like a queen, get them an off-shoulder dress from Tadashi, Aquazurra pumps, a Danse Lente Mini Johnny bag, and a Roberto Coin white gold butterfly brooch with sapphires for good measure. We also added in some golden pieces like a Garmin Vivomove HR Premium watch and Herdmar flatware. Make it more #extra with a Montblanc writing instrument—that way, they can feel elegant while signing their name on checks.
Art by Tricia Guevara
For the latest in culture, fashion, beauty, and celebrities, subscribe to our weekly newsletter here
Follow Preen on Facebook, Instagram, Twitter, YouTube, and Viber
Related stories:
Mini-me dressing: The mother-baby pieces for matchy days
Preen Gift Guide: Last-minute plans you can make with your mom
Motherhood is about hope
Working moms' maternity leaves are now finally extended to 105 days