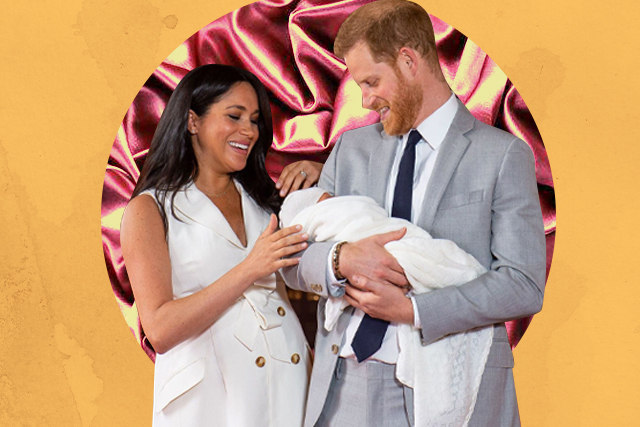 Baby Sussex, now officially named Archie Harrison, is the newest addition to the Royal Family. When the Duke and Duchess introduced him to the world last night (PHT), both of them were beaming with joy. Meghan Markle even described him as having "the sweetest temperament" and being "really calm."
Naturally, many people celebrated and couldn't handle Archie's adorable first photo. But his birth stirred a lot of conversation regarding his race and his possible upbringing.
You may be thinking, "Why are they making such a fuss over a days-old infant who's not even aware of his surroundings yet?" It's obvious that people are curious because Archie is the first royal baby with African-American blood thanks to Meghan, who is biracial. Tanya Kateri Hernandez, author of Multiracials and Civil Rights: Mixed-Race Stories of Discrimination, told CNN, "She (Meghan Markle) was raised by her mother to embrace her blackness in a world that otherwise denigrates any connection to blackness."
(FYI: Archie is not the first royal with African genes. Queen Charlotte, George III's wife, was a descendant of Alfonso III of Portugal and his Moor lover, Madragana.)
This brings us to the discussion on "how Black will the royal baby be" and whether he'll be "raised Black." CNN noted "we should be cautious" because of the existing stereotypes about race. Especially in the UK where the media is being accused of bashing Meghan because of her race. On the other hand, Los Angeles Times noted that Archie should be raised Black so he'll be aware of his privilege and know about the oppression of his people.
However, some brought up that it just sounds like people focusing on Archie's skin color. It also gives off a racist tone, as if "raising someone Black" is different from, well, raising a human being in general.
https://twitter.com/britishlionsden/status/1126416244771577856
https://twitter.com/RUKUSmag/status/1126373180698812416
https://twitter.com/ApeShit_B/status/1126137173101764608
Specifically, the question that CNN posed—"How black will the royal baby be?"—didn't sit well with people like comedienne Amber Ruffin and Virginia Democratic candidate Qasim Rashid. Empire screenwriter Eric Haywood also made a quip to translate how wrong the publication sounded. He tweeted, "Whether the royal baby is SUPER-DUPER BLACK or whether it's NORMAL, let's all agree to not be racist because that's really really uncool, mmkay?"
"Guys. GUYS. Whether the royal baby is SUPER-DUPER BLACK or whether it's NORMAL, let's all agree to not be racist because that's really really uncool, mmkay?"

– CNN pic.twitter.com/bUZ1VQohLK

— Eric Haywood (@EricHaywood) May 7, 2019
My God @CNN just legitimately asked "How black will the royal baby be?"

**and 100% un-ironically warned**

"commentators who reinforce dangerous racist stereotypes are totally unaware of the damage"🤦🏽‍♂️ pic.twitter.com/TBd3Amgg7G

— Qasim Rashid, Esq. (@QasimRashid) May 7, 2019
It's fair to think about Meghan teaching Archie the importance of learning about his Black heritage, especially in a country where racism is a problem. But the way the media's treating him is like having Black genes is an oddity. So much that they're sort of implying there's a different way to handle a child like him.
Eric Haywood was exaggerating, but his tweet made a good point that it's either Archie's Black or "normal" in the eyes of the public. Typical "treating minorities as 'other'" mentality.
If stereotyping Archie is a problem, then we should start by not jumping the gun and imposing it on them at such an early age. He was literally born three days ago, and some people's prejudices are peeking already. Let's just leave him be and let his parents raise him the best way they can. We're sure Meghan, along with Archie's grandmother Doria Ragland, will enlighten him about the Black experience as he grows older. But don't ever say "raising him Black" as if he's not a normal human being.
Art by Tricia Guevara
For the latest in culture, fashion, beauty, and celebrities, subscribe to our weekly newsletter here  
Follow Preen on Facebook, Instagram, Twitter, YouTube, and Viber
Related stories:
Behold! Baby Sussex's first photo
Treat your kids like tiny royals
People are shaming Meghan Markle for touching her baby bump "too much"
The media thinks Prince William's alleged infidelity is still Meghan Markle's fault